Experience hands-on, on-campus, clinical, and service-based interprofessional learning opportunities, including a variety of underserved rural, urban, and international locations.
---
The Care of the Underserved Pathway (CUP) coordinates current and planned offerings in underserved care and combines them into a comprehensive pathway designed to ensure that rising health professionals will provide quality care for underserved patients in Maine and beyond. CUP provides qualified and interested UNE health professions students interprofessional knowledge, skills and attitudes needed to care for underserved patients as well as recognizes students for their accomplishments, and encourages them to seek future positions in the care of the underserved. Faculty involved in CUP supplement the curriculum by serving as positive role models and mentors to future health professionals providing care to underserved patients.
Goals
Provide CUP Scholars with hands-on, on-campus, clinical, and service-based interprofessional learning opportunities, including in a variety of underserved rural, urban, and/or international locations
Encourage students to obtain residency training in a program and plan for future practice that emphasizes the care for underserved patients.
Competencies will include the following as they apply to caring for underserved populations
Values/Ethics: CUP Scholars will demonstrate the ability to assert values and ethics of interprofessional practice by placing the interests, dignity, and respect of patients at the center of health care delivery, and embracing the cultural diversity and differences of health care teams.
Roles/Responsibilities: CUP Scholars will demonstrate the ability to leverage the unique roles and responsibilities of interprofessional partners to appropriately assess and address the health care needs of patients and populations served.
Interprofessional Communication: CUP Scholars will demonstrate the skills to communicate with patients, families, communities and other health professionals in support of a team approach to preventing disease and disability, maintaining health, and treating disease.
Team and Teamwork: CUP Scholars will perform effectively in various team roles to deliver patient/population-centered care that is safe, timely, efficient, effective, and equitable.
Collaborative Leadership: CUP Scholars will possess the skills to work together with all participants, including patients/clients/families, to formulate, implement, and evaluate care/services to enhance health outcomes.
Interprofessional Conflict Resolution: CUP Scholars will demonstrate the skills to actively engage self and others, including the patient/client/family, in dealing effectively with interprofessional conflict.
Public Health: CUP Scholars will understand and integrate population health principles and implications (e.g., the social determinants of health) for individual patients, clinical practices and the community in order to improve health and reduce health disparities as well as to contribute to the public health systems in which they practice.
(1–4 are the IPEC Competencies and 5, 6 are the Canadian IPEC Competencies.)
Learning Activities
To qualify for the honors distinction in the Care for the Underserved Pathway, students must successfully participate, at a minimum, in the following learning activities:
CUP Scholar Meetings during on-campus years (meets monthly);
At least one of the following:

The Interprofessional Team Immersion (IPTI) or
the Rural Health Immersion or
The two-week Ghana Cultural Immersion, the week-long Nicaragua Immersion, the two-week Dominican Republic Immersion, Cambodia Immersion, Thailand Immersion or another approved international immersion

TeamSTEPPS certification for improved team-based care;
Two of the following activities:

Influenza Vaccine Clinic with online influenza module,
Public Health Emergency Preparedness training (ACS or POD) with online influenza vaccine administration module,
Substance misuse prevention activity, such as DEA Drug Take Back Day or a Medication-Assisted Treatment workshop, with online opioid addiction module;

Nutrition Education Among Vulnerable Populations (SNAP-Ed) or similar community-based public health activity, e.g., as part of an IPE Mini-Grant Project, school-based education, geriatric immersion, etc.
One of the following rotations, during their clinical year(s)

Enhanced Clinical Interprofessional clerkship
Population Health clerkship
Additional qualifying activities may exist or be added.
DEFINITIONS
Interprofessional Education occurs when two or more professions learn about, from, and with each other to improve collaboration and the quality of care.
Collaborative Practice promotes the active participation of relevant cross-disciplinary professions in patient-centered care.
SOURCES FOR AND DETAILS OF COMPETENCIES
1–4: Core Competencies for Interprofessional Collaborative Practice (U.S. IPEC Competencies)
5, 6: Canadian Interprofessional Health Collaborative Competencies (Canadian IPEC Competencies), pages 15, 17–18
7: Clinical Prevention and Population Health Curriculum Framework for Clinical Health Professions
7: Osteopathic Core Competencies for Medical Students, page 23 Public Health Systems
7: Interprofessional Clinical Prevention and Population Health Education Crosswalk
2017 CUP Scholars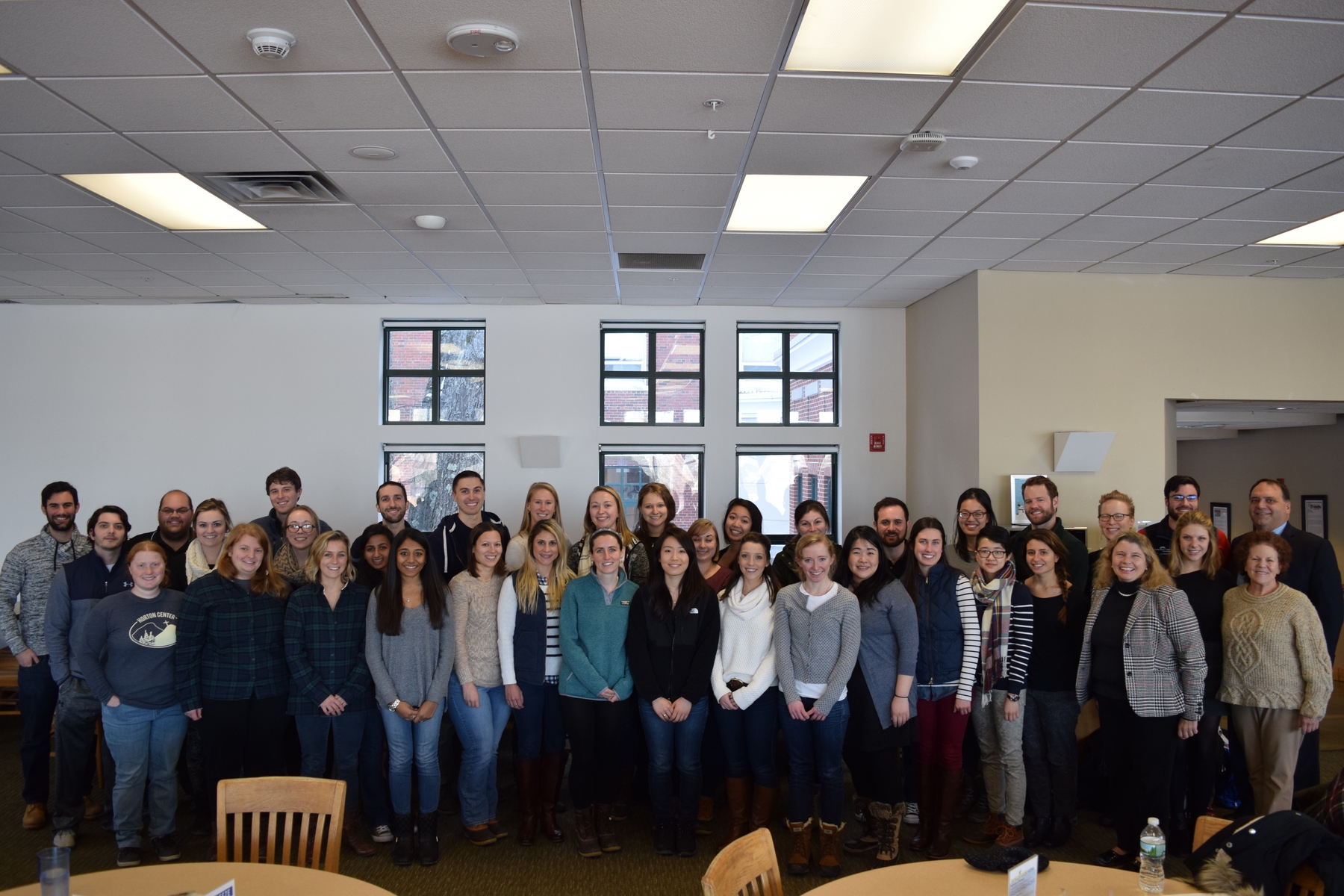 2016 CUP Scholars