Current Exhibitions
Color Fields Printed Paintings
February 3 - April 12, 2015
A new resident of Maine, Joan Busing has had an illustrious career in New York, and this exhibition on the Lower Level of the UNE Art Gallery will introduce this artist to our state. Several bodies of work are on display, including her Moon series, for which she studied the phases of the moon for many months before she began to interpret them.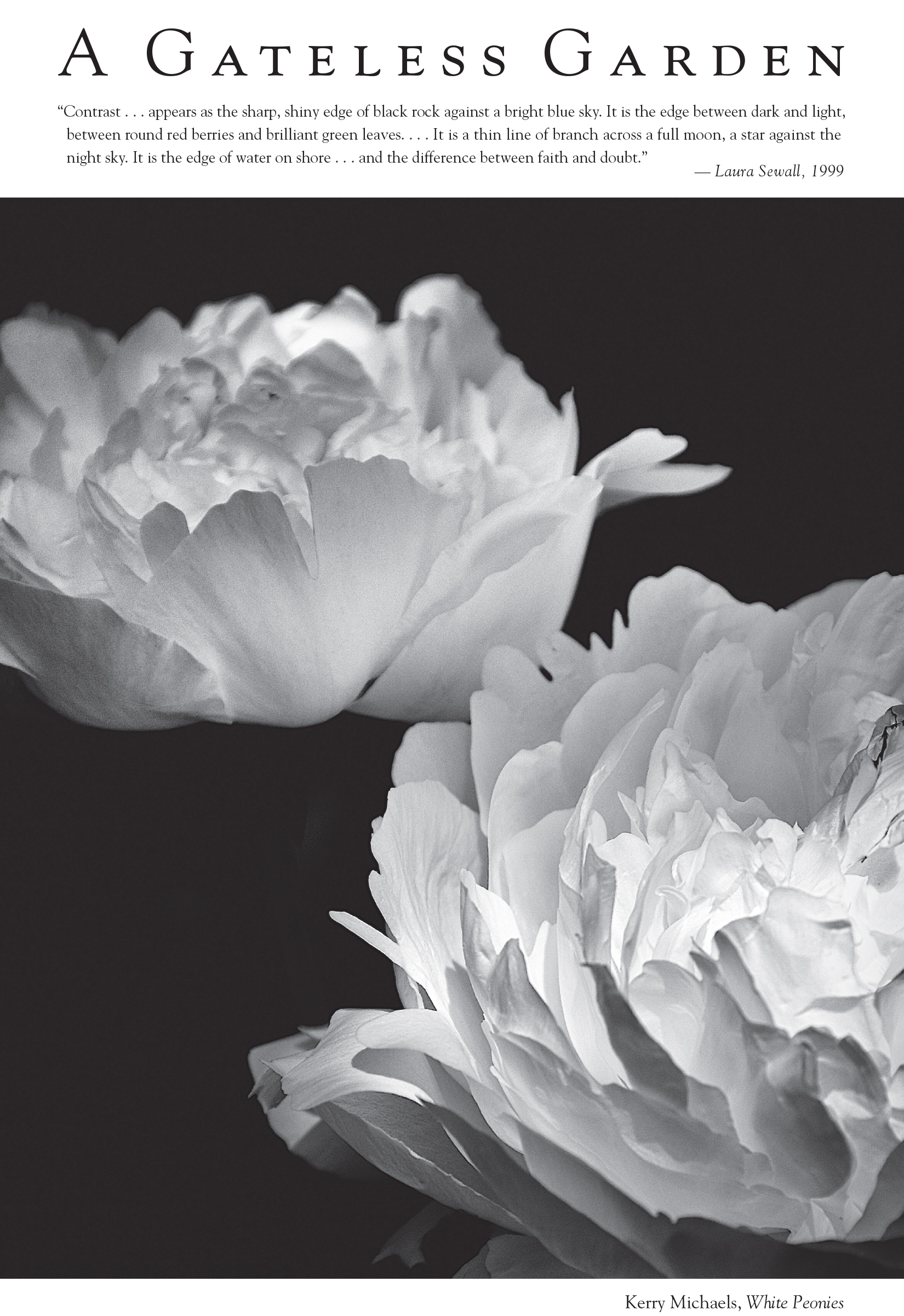 A Gateless Garden
January 20, 2015 – April 12, 2015
The exhibition, edited by Dr. Liza Bakewell, director of Maine Women Write, pairs 53 quotes by Maine women writers with black and white images by photographer Kerry Michaels. The quotes are letterpress printing by Scott Vile of Freeport, Maine. The book, A Gateless Garden: Quotes by Maine Women Writers, accompanies the exhibit and contains 100 quotes and 100 photographs.
---