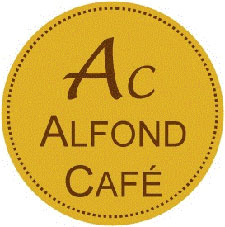 Menus
Fall and Spring Hours
Monday - Friday*
7:30 a.m. - 7:00 p.m.
*Meal Swipes
11:00 a.m. - 7:00 p.m.
Payment Options
The Alfond Café is located in the Alfond Medical Building. We offer delicious creative sandwiches and salads, made to order right in front of you from 11:00 a.m. to 7:00 p.m. daily. We also serve a variety of hot entrees that can be bought separately or used as a board swipe.
That's right, if you have a meal plan offering board swipes, you can take advantage of a swipe at the Alfond Café on days when you don't have time to get to Decary for lunch or dinner.
We also serve fresh brewed Green Mountain Coffee all day and fresh baked goods for when you're on the way to class or taking a break from a study session. Make sure to stop by and see us!