Lecture Series George and Barbara Bush Distinguished Lecture Series
Featuring former President William J. Clinton and former Florida Governor Jeb Bush, this year's George and Barbara Bush Distinguished Lecture Series focuses on the 30th anniversary of the 1989 Education Summit. Harvard University professor Roger B. Porter — who also served as President Bush's chief domestic and economic policy advisor from 1989 to 1993 — will moderate the event.
On September 27, 1989, President George H.W. Bush convened only the third summit ever called for all 50 U.S. governors — in this case focusing on education, and on the campus of the University of Virginia. The successful, bipartisan results of those negotiations were unanimously endorsed by all 50 governors and announced in President Bush's January 1990 State of the Union Address. For the first time in U.S. history, the nation's state executives committed to developing a set of National Education Goals.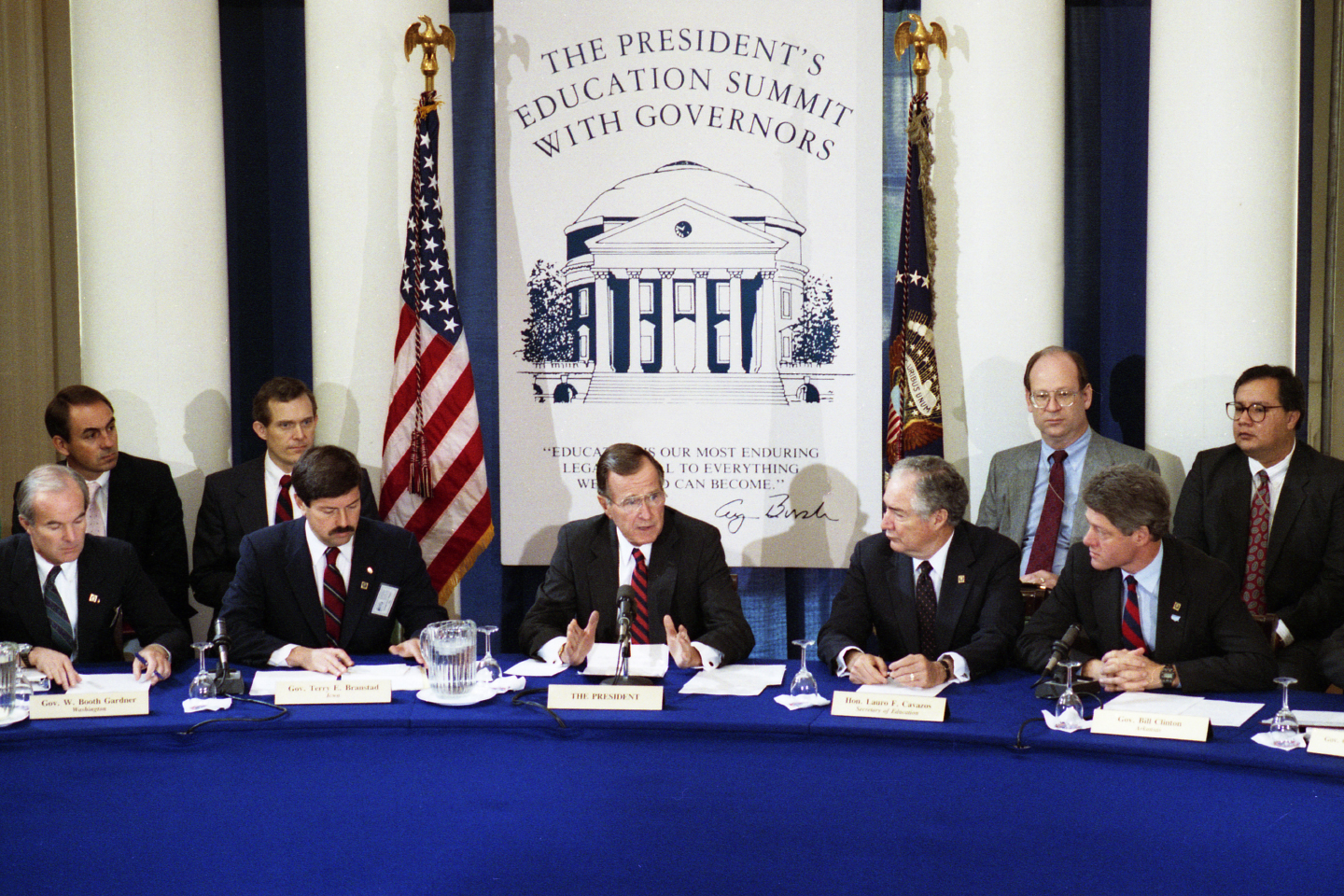 Then-Arkansas Governor Bill Clinton helped lead the 1989 Education Summit as co-chairman of the National Governors Association's education task force. He also helped forge the Summit's goals and hammering out the 1989 Education Summit statement. Furthermore, as President of the United States from 1993 to 2001, Mr. Clinton furthered the summit's objectives through his Goals 2000 initiative and the 1994 reauthorization of the Elementary and Secondary Education Act.
During his two terms as Governor of Florida, Jeb Bush championed major reform of government programs. In education, Florida raised academic standards, required accountability in public schools and created the most ambitious school choice program in the nation. Since leaving office, he maintains his passion for education reform as chairman of the Foundation for Excellence in Education and the Foundation for Florida's Future.
President Clinton and Governor Bush will assess where the nation is as it relates to these national benchmarks and discuss the challenges and opportunities we have as a nation going forward.