Forum President's Forum
As the effects of climate change become increasingly unavoidable, we are already seeing catastrophic disruptions around the world — and unprecedented economic opportunities. UNE is proud to welcome two renowned experts to discuss the ethical questions arising from these impacts:
Benjamin Ford, a partner at Verrill, helped create the "Arctic Practice" group, providing legal counsel to companies working in newly accessible regions of the "New North."
Ron Sandler, chair of the Department of Philosophy and Religion, and director of the Ethics Institute at Northeastern University, is the author of several books, including Environmental Ethics (Oxford, 2017).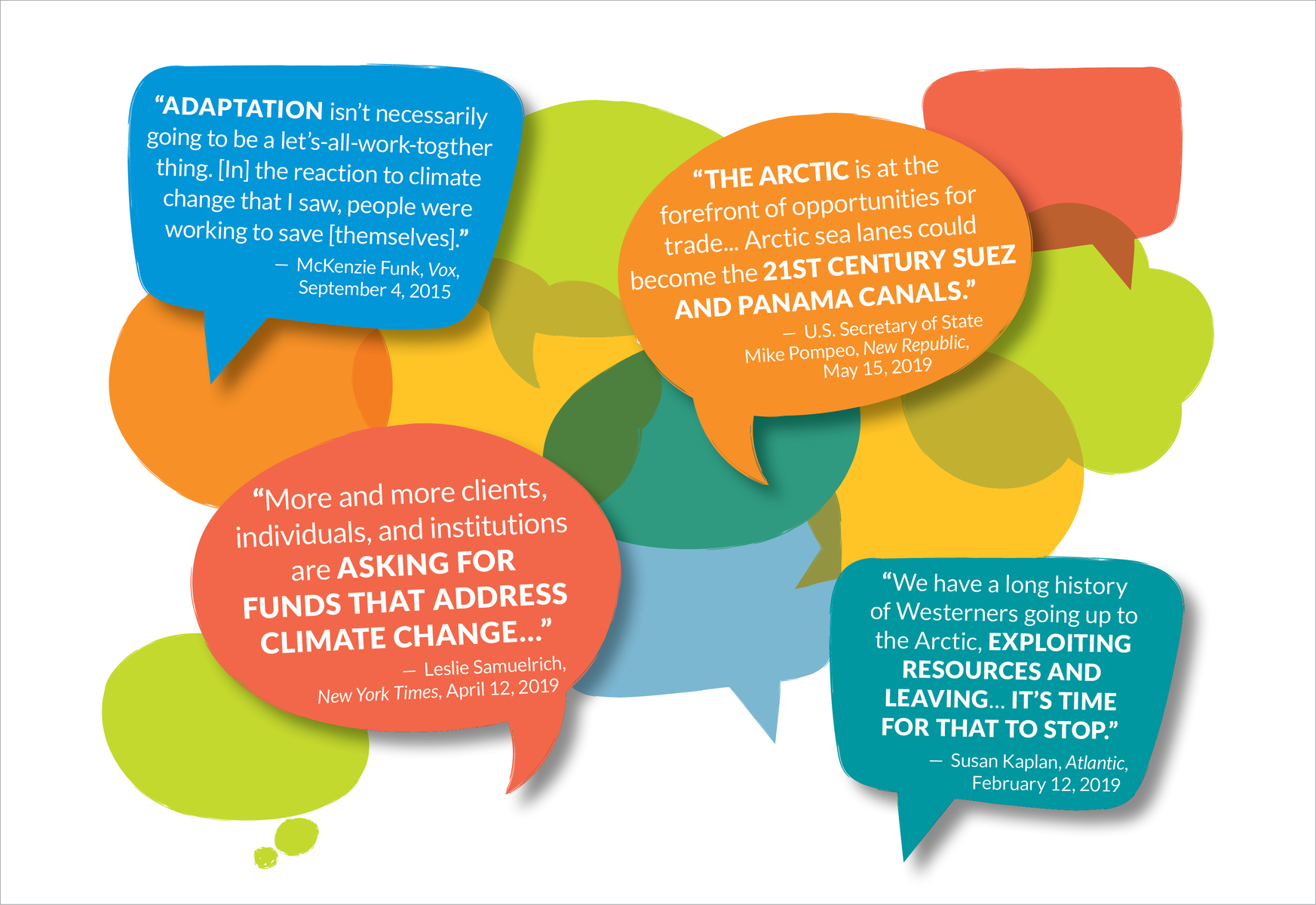 The evening is hosted by UNE President James Herbert and moderated by Barry Costa-Pierce, director of UNE North: the Institute for the North Atlantic.