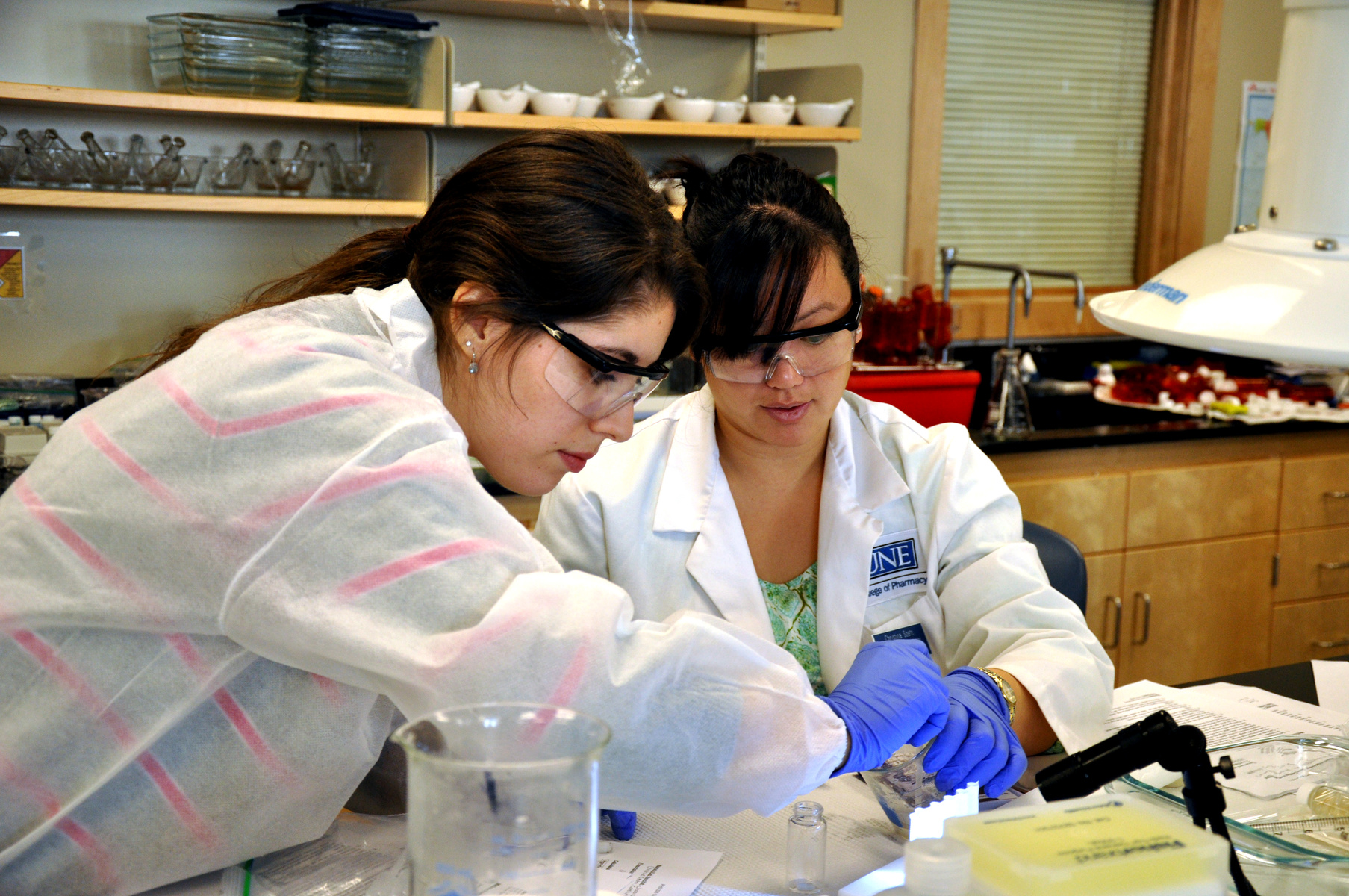 UNE offers a two-year, undergraduate Pre-Professional Pharmacy program on the Biddeford Campus. This program provides you with the minimum coursework required for admission into the Doctor of Pharmacy degree program offered by UNE's College of Pharmacy on our Portland Campus.
The Doctor of Pharmacy (Pharm.D.) prepares professional students for careers as pharmacists and/or pharmaceutical scientists. It is awarded after the successful completion of an additional four years of study. For more information about the Pharm.D. program, including admission requirements, please refer to the College of Pharmacy.
To learn more about the program, see Curriculum or visit the Catalog.