As a major in an Environmental program, you complete one or more internships at the regional, national, or global levels. These allow you to network in the field, put classroom learning to work building real-life skills, and explore possible career options.
The College of Arts and Sciences Internship Office guides you in researching, applying for and completing internships that earn course credit. You might choose to travel abroad for your internship or complete it over the summer back home, or you might want to explore the many internship opportunities available during the semester in our local community.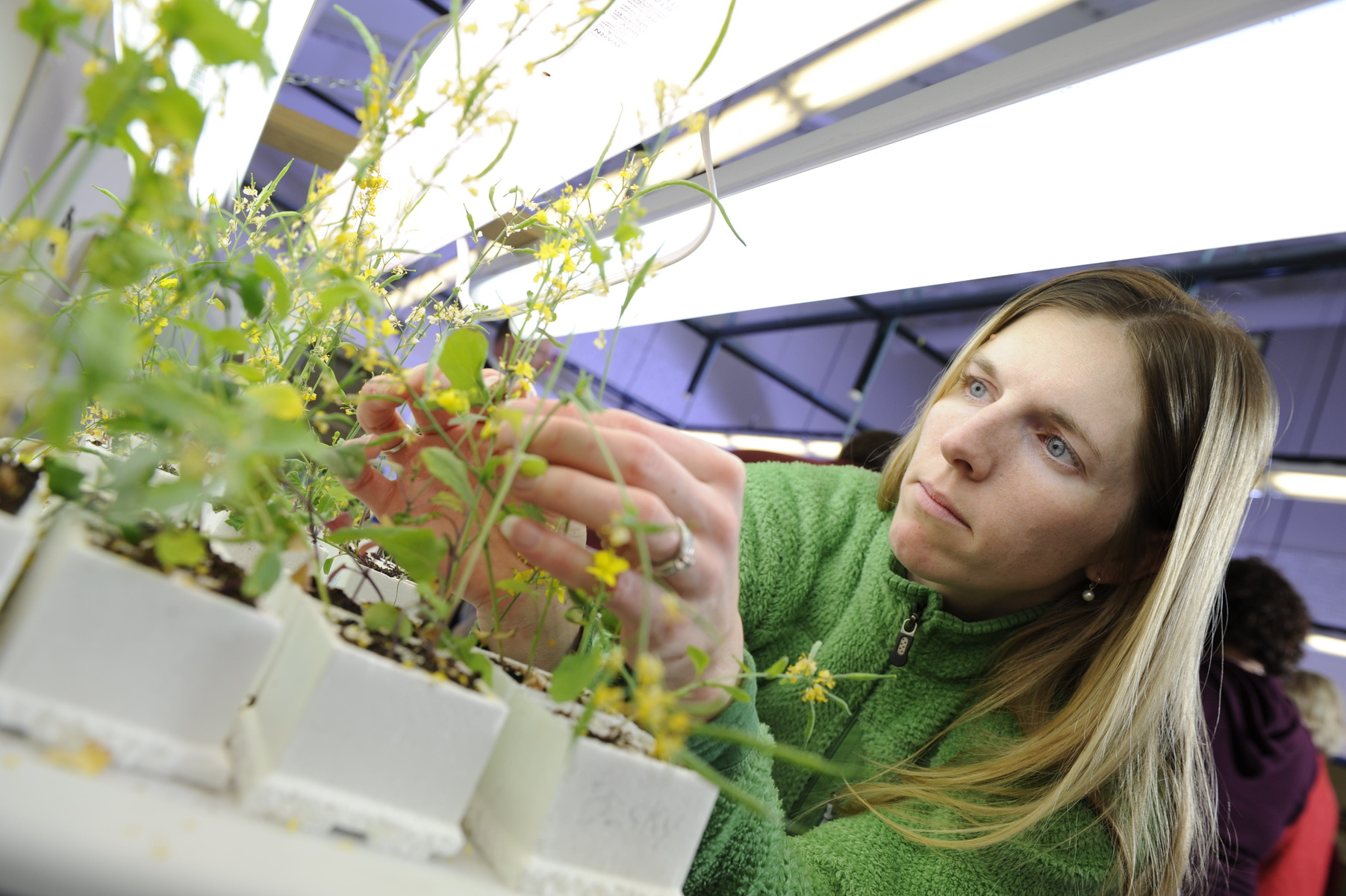 Internships are tailored to meet your unique goals. Consider some of the internships below where many of our students have interned before you, or propose your own internship. The semester prior to your internship, begin the application process by contacting the College of Arts and Sciences Internship Office.
Center for Sustainable Communities
The Center for Sustainable Communities is an internship and service-learning program that creates mutually beneficial partnerships between students and environmental organizations in the communities surrounding the Biddeford Campus. Through hands-on involvement with local governments, nonprofit organizations, and community groups, you field-test academic learning in situations that help you "think globally, act locally." The most significant partner organization is the Wells National Estuarine Research Reserve. Its mission, research, and education about coastal environments attract our faculty researchers as well as our student interns. For more information about this internship opportunity, email Dr. Christine Feurt at cfeurt@une.edu. 
Examples of Local and Maine Internship Sites
Acadia Mountain Guides, Inc.
Augusta Water District
Baxter State Park
Biodiversity Research Institute
Black Rock Farm
Brook Trout Pond Survey Internship (GIS)
Camp Ketcha
Eastern Trail Alliance
LL Bean Outdoor Discovery
Wells National Estuarine Research Reserve
Maine Geological Survey (GIS)
Microbac Laboratory
Rachel Carson National Wildlife Refuge
Rippleffect
Sierra Club
The Center for Wildlife
Toxics Actions Center
Biddeford City Hall (GIS)
Wells Conservation Commission
Maine Audubon Center
Examples of Out-of-State Internship Sites
Alaska Department of Fish and Game
AMC Volunteer (North County Trails)
Boston Museum of Science
Calder Summer Research Program
Echo Hill Outdoor School
Frank Corporation Environmental Services
Great Basin Institute
Great Bay National Estuarine Research Reserve (GIS)
Mission: Wolf
New England Board of Higher Education
New England Wildflower Society
Sandy Point Discovery Center
Student Conservation Association
Suncoast Seabird Sanctuary
U.S. Army Corps of Engineers
Examples of International Internship Sites
Global Service Corps
Peace Corps
School for Field Studies