As a student in our Psychology program, you enjoy the typical classrooms, study spaces and research facilities found on a university campus, but also some unique resources. As detailed below, your experience as an undergraduate in Psychology is enhanced by opportunities that extend far beyond those offered in the typical undergraduate program.
Animal Behavior Lab and Cognitive/Social Psychology Labs
In these labs, you have chances to work with faculty on a variety of research projects, such as ones investigating: the behavioral treatment of motion sickness; trust and forgiveness in close relationships; strategies for coping with stress in children; factors that influence reconstructive memory; the relationship between the nervous system and political attitudes; the communication patterns in autistic children; the long-term relationships of lesbian couples; body dysmorphic disorder; and resilience in children and adults.
---
Neuroscience Labs
Our Neuroscience faculty conduct research investigating topics concerning learning and memory, cognition and development, psychopharmacology, and drug addiction and pain. As a Psychology student, you may work with faculty to investigate a breadth of research interests, ranging from steroid hormone signaling in fruit fly social behavior, to the development of more effective drug treatments for pain.
---
UNE College of Osteopathic Medicine
You have the opportunity to work with faculty in UNE's College of Osteopathic Medicine on a variety of biomedical research projects.
---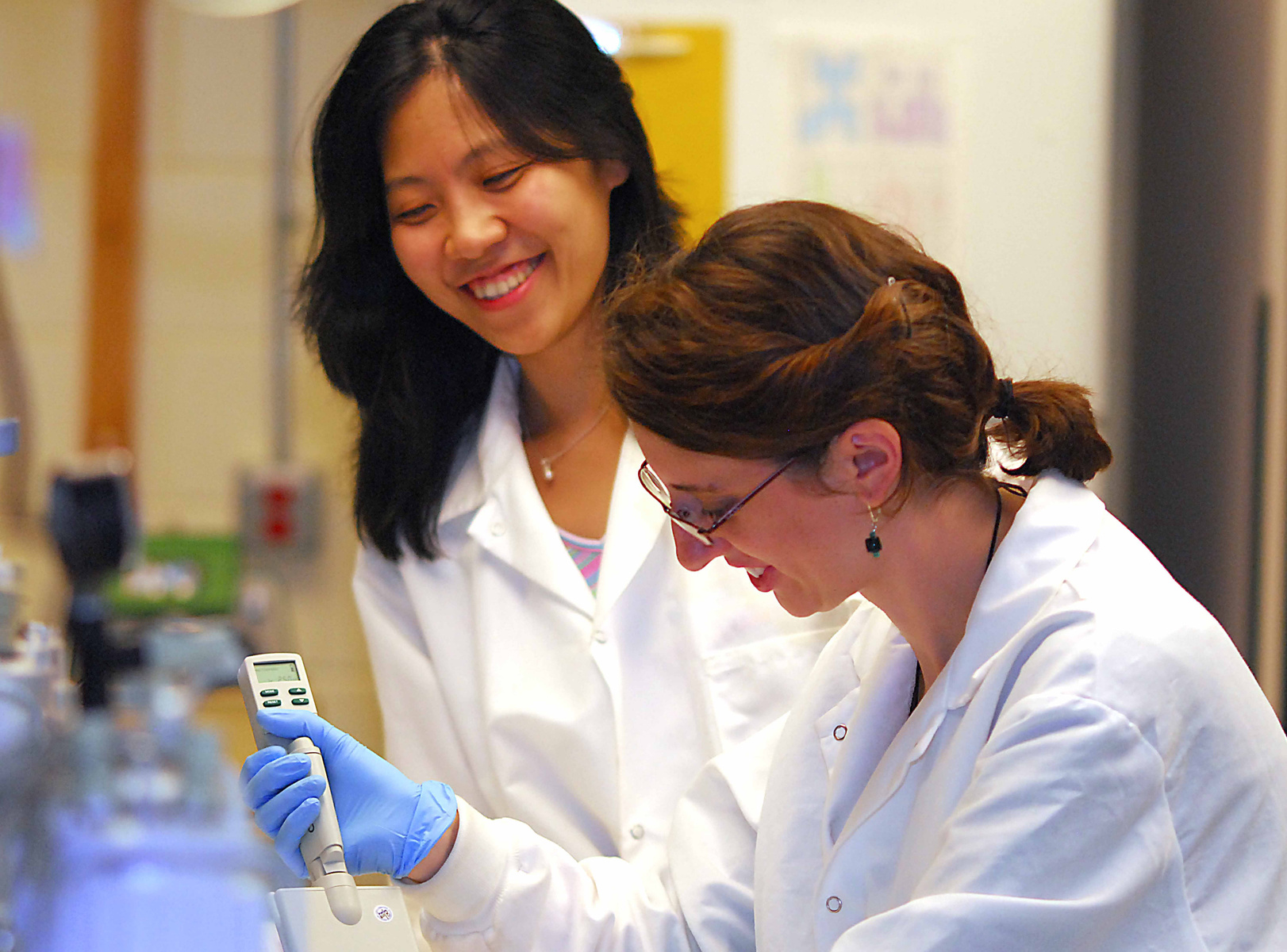 The Center for Excellence
in the Neurosciences
The Center for Excellence in the Neurosciences links multidisciplinary faculty and students at UNE with neuroscience experts from around the world. The center provides research opportunities for students, helps support a biomedical research seminar series, and features timely lectures and discussions in the broadly defined fields of the neurosciences, molecular, cellular and whole systems physiology, pharmacology, psychology and the cognitive sciences. These events allow you to engage with leaders in the field and to learn more about their work.