Preserving the Past to Inspire the Future
The New England Osteopathic Heritage Center (NEOHC) is dedicated to preserving, promoting and providing access to the history of osteopathic medicine in New England. The center is an educational resource of archival material and museum displays offering dynamic programs. NEOHC programs aim to educate the public, and honor the osteopathic medical profession and the men and women who have served New England for more than 100 years.
NEOHC collections include letters, documents, photographs, artifacts, videos and publications documenting doctors, professional organizations and osteopathic hospitals in New England.
NEOHC is actively collecting and safeguarding items meaningful to the study of osteopathic medicine in New England.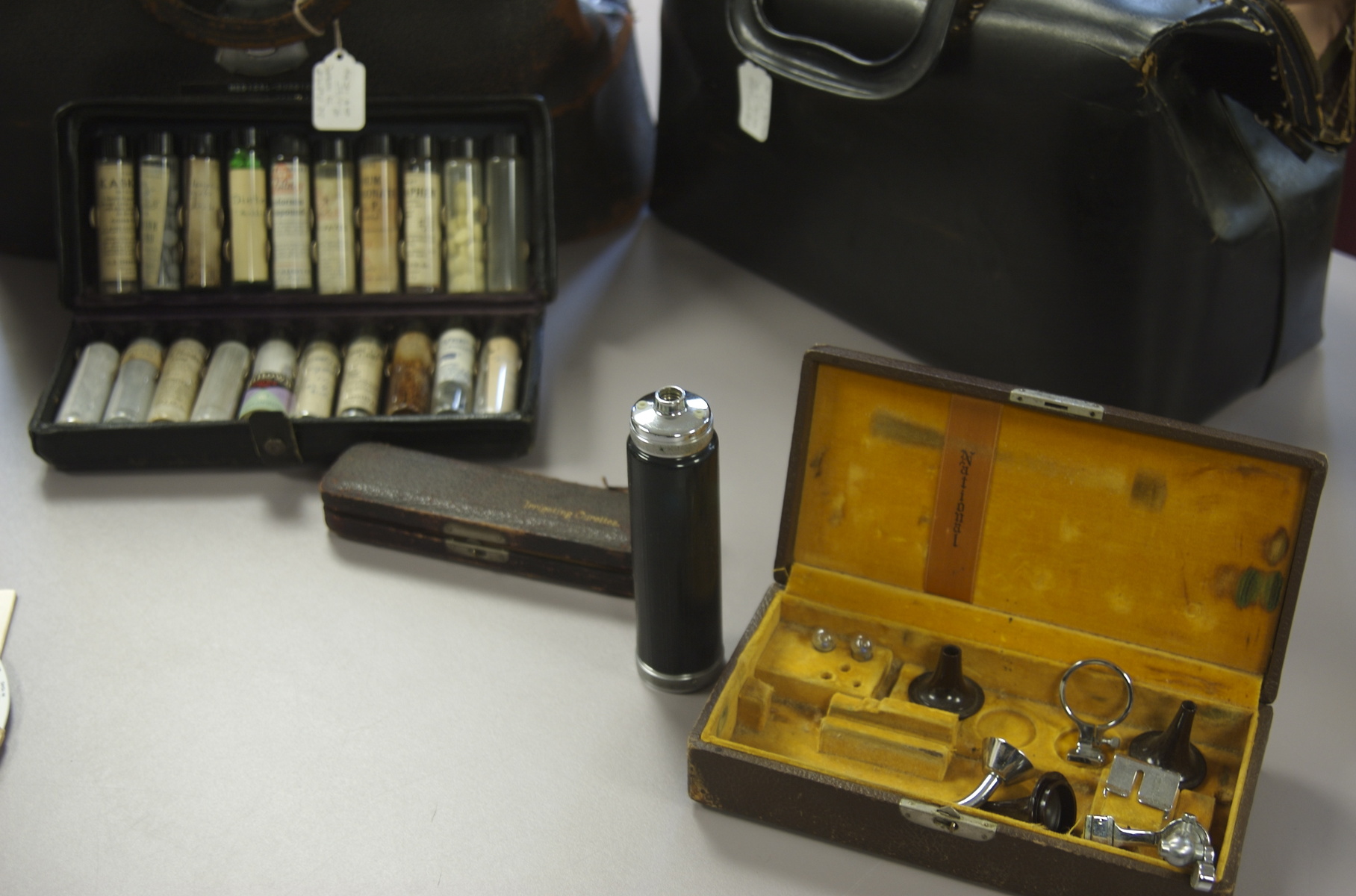 Exhibit
Come see the new exhibit from the NEOHC collections located in Stella Maris. This exhibit explores the wide variety of artifacts, including medical equipment, yearbooks and drug kits held by the NEOHC.