Image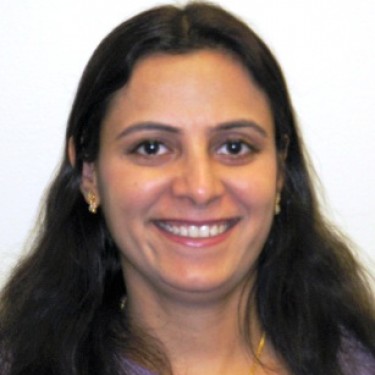 Location
Decary Hall 340
Biddeford Campus
On campus
Teaching online
Contact
Amita Mittal has a strong educational background and more than eighteen years of experience in teaching statistics concepts and ideas to undergraduates at the University of New England, advanced analytical and problem-solving skills, analyzing statistical data using various statistical software including data visualization, and proficient in organizing and prioritizing work and meeting deadlines. Skilled in programming with R, Systat, SAS, SQL, STATCRUNCH, Minitab and Python; and hands-on experience with Data Visualization using Tableau.
Credentials
MS Statistics
University of Southern Maine
2003
MS Mathematics
University of Delhi
1998
BS Education
MD Rohtak University
2000
BS Mathematics
University of Delhi
1996
Applied statistics
Data analysis
Data communications
Data entry
Data visualization
Data Visualization with Tableau Specialization from UC Davis 2019-2020
Selected publications
Mechanisms Underlying Coordination in Children with Developmental Coordination Disorder.
This website uses cookies to understand how you use the website and to improve your experience. By continuing to use the website, you accept the University of New England's use of cookies and similar technologies. To learn more about our use of cookies and how to manage your browser cookie settings, please review our Privacy Notice.