Image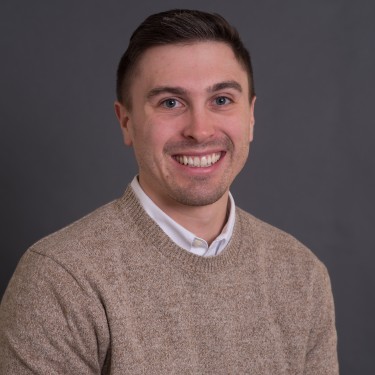 Maine AHEC CUP Scholar Program Manager
AHEC Clinical Coordinator
Location
Linnell Hall 102
Portland Campus
Contact
Ian is a two time alumnus from the University of New England, having received his BS in Biochemistry and Medical Biology 2012 and his Masters of Public Health in 2015.  Since 2016, he has worked on the UNE Portland Campus working to improve population health and interprofessional education among UNE's graduate and professional healthcare students as a part of the Josiah Macy Jr. Foundation grant and the Maine AHEC.  His responsibilities include developing and coordinating the 160 hour curriculum for the Maine AHEC CUP Scholar Program, which includes: on-campus didactic learning focused on 6 core HRSA topic areas; various community-based service learning opportunities for UNE's graduate healthcare profession students; public health exercises and trainings; and clinical IPE opportunities for students during their Enhanced Clerkships that are completed in an underserved community in Maine or New Hampshire.  Before coming the UNE Portland campus he worked on the UNE Biddeford campus as a research scientist at UNE's College of Osteopathic Medicines Center for Excellence in Neuroscience.  In lab he focused on the research and development of neuropathic pain mechanisms, including osteoarthritis and cancer-induced bone pain, which has resulted in publication to peer review journals. 
Credentials
Selected publications
Edwards, K., Havelin, J., Mcintosh, M., Ciccone, H., Pangilinan, K., Imbert, I., Largent-Milnes, T., King, T., Vanderah, T., Streicher, J. A Kappa Opioid Receptor Agonist Blocks Bone Cancer Pain Without Altering Bone Loss, Tumor Size, or Cancer Cell Proliferation in a Mouse Model of Cancer-Induced Bone Pain. J Pain 2018 Jan 22. doi: 10.1016/j.jpain.2018.01.002
Havelin, J., Imbert, I., Sukhtankar, D., Remeniuk, B., Pelletier, I., Gentry, J., Okun, A., Tiutan, T., Porreca, F., King, T. Mediation of movement-induced breakthrough cancer pain by IB4 binding nociceptors in rats.  Journal of Neuroscience 2017 Apr; 1212-16. doi: 10.1523/jneurosci.
Allen, J., Imbert, I., Havelin, J., Henderson, T., Stevenson, G., Liaw, L., King, T. Effects of Treadmill Exercise on Advanced Osteoarthritis Pain in Rats. Arthritis & Rheumatology 2017 Mar; doi:10.1002/art.40101. http://onlinelibrary.wiley.com/doi/10.1002/art.40101/abstract?campaign=woletoc
Havelin, J., Imbert, I., Cormier, J., Allen J., Porecca F., King, T.  Central Sensitization and Features of Neuropathic Pain in a rat Model of Advanced Osteoarthritis.  J Pain  2016 Mar; 17 (3) 374-382.
This website uses cookies to understand how you use the website and to improve your experience. By continuing to use the website, you accept the University of New England's use of cookies and similar technologies. To learn more about our use of cookies and how to manage your browser cookie settings, please review our Privacy Notice.