Image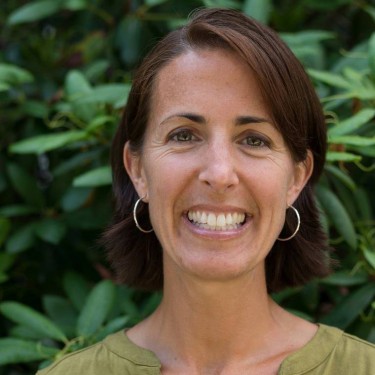 Jennifer Gunderman, M.P.H.
Workforce Development Team Lead
AHEC Director
Assistant Clinical Professor
Location
Linnell Hall 109
Contact
I came into public health by failing organic chemistry as an undergraduate at Providence College. My goal was to be a physician, but I soon realized that my skill and passion belonged elsewhere. Luckily, my college had a public health major, and the rest is history. My background includes being a Peace Corps volunteer in Niger, working with the state of Maine's health department as an infectious disease epidemiologist, providing technical assistance to Caribbean countries on HIV surveillance, and even owning an organic farm. I live in Belfast, Maine with my three children where we enjoy being outdoors as much as possible.
Credentials
MPH, Maternal and Child Health Epidemiology
Emory University
BS, Health Policy and Management
Providence College
Selected publications
Assessing prentatal STD rates in Maine. Jennifer Gunderman-King, BS1, Steven J. Shapiro, BS1, and Paul Kuehnert, MS, RN2. (1) Division of Disease Control, Maine Bureau of Health, State House Station 11, 157 Capitol Street, Augusta, ME 04333, (207) 287-3600, jennifer.gunderman-king@state.me.us, (2) Director, Division of Disease Control, State of Maine, State House Station 11, Augusta, ME 04333-0011.
Outbreak of multidrug-resistant Salmonella enterica serotype Typhimurium Definitive Type 104 infection linked to commercial ground beef, northeastern United States, 2003-2004. Amy M Dechet, Elaine Scallan, Kathleen Gensheimer, Robert Hoekstra, Jennifer Gunderman-King, Jana Lockett, Donna Wrigley, Wairimu Chege, Jeremy Sobel, Clin. Infect. Dis.Clin Infect Dis 2006 Mar 6;42(6):747-52. Epub 2006 Feb 6.
Importance of catch-up vaccination: experience from a varicella outbreak, Maine, 2002-2003. Mona Marin, Huong Q Nguyen, Julie Keen, Aisha O Jumaan, Patricia M Mellen, Edward B Hayes, Kathleen F Gensheimer, Jennifer Gunderman-King, Jane F Seward. PediatricsPediatrics 2005 Apr;115(4):900-5
Other scholarly activity
2013  Haiti HIV/AIDS Epidemiological Profile
2014-2015 Knox County Community Health Needs Assessment
2014-2015 Lincoln County Community Health Needs Assessment
Research interests
Disease Surveillance, Improving Health through Strengthening Communities