Image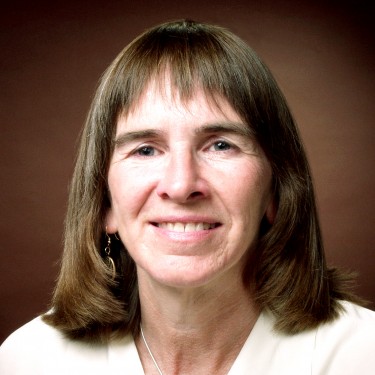 Director, Online Doctoral Program in Educational Leadership Professor
Location
Biddeford Campus
On campus
Teaching online
Contact
Michelle Collay is professor in the Department of Education. A former public school music teacher, she is a scholar-practitioner who integrates teaching and scholarship in higher education and PK-12 settings. Her research interests include teacher professional socialization with attention to how life experience shapes teachers' professional identities. Collay has worked as a school leadership coach in urban and rural settings, with school leaders engaged in developing professional learning communities. She continues to study constructivist teaching, leading, and equity-focused inquiry in the context of on-line, graduate education. Collay parents two teen-agers and plays bassoon in community groups.
Credentials
Ph.D.
University of Oregon
1988
M.A.
University of Oregon
B.A.
California State University, Chico
PK - 12 Preliminary Administrative Services
Current research
Faculty development for teaching and learning in the online, distance environment; Small group process in online, graduate education.
Selected publications
Collay, M. (2013). My greatest blessing is to hear my daughters walk in the truth: One sister's story of school leadership in the Philippines. In (Eds). Q. Bauer and E. Reilly. Women leading in education across the continents: overcoming the barriers. Lahnam, MD: Rowman & Littlefield.
Winkelman, P. & Collay, M. (2012). Chapter 10: A tale of two socially just practitioners: Transforming practice at their sites and beyond. In C. Boske & S. Diem, (Eds.). Global leadership for social justice: Taking it from the field to practice. (pp. 173-189). Advances in Educational Administration, 14, Emerald Press.
Collay, M. & Winkelman, P. (Invited article, 2012). Focusing scholar-practitioner research on social justice. Scholar-Practitioner Quarterly, 6(3), 72-79.
Collay, M. (2011). Everyday teacher leadership: Taking action where you are. San Francisco, CA: Jossey-Bass.
Collay, M. (2010). Retracing the roots of teacher activism in urban schools. Education, Citizenship and Social Justice, 5(November), 221-223.
Collay, M., Winkelman, P., Garcia, R. & Guilkey-Amado, J. (2009). Transformational leadership pedagogy: Implementing equity plans in urban schools. Educational Leadership and Administration.
Collay, M. & Cooper, J. (2008). The role of self-authorship in developing women leaders. Journal of Research on Leadership Education, 3(2)December.
Gagnon, G. & Collay, M. (2006). Constructivist learning design: Key questions for teaching to standards. Thousand Oaks: Corwin Press.
Invited plenary presentation
Principal's Institute. Led week-long residential institute for principals from Catholic Schools, May 11-16, 2009, Alphonso, Cavite, Philippines.

Women leaders of color describe the power of collaborative teams. With Peg Winkelman & Ginny Lee. Paper presented at the American Educational Research Association's Annual meetings, New Orleans, April 2011.

Teacher leadership from the classroom to the boardroom. Roundtable presented at the New Zealand Association of Research in Education. Auckland, New Zealand, December, 2010.

Using diversity to improve instruction in the college classroom. With Peg Winkelman. Workshop presented at the 13th Annual 13th CSU Symposium for University Teaching, CSU San Bernardino, CA April, 2010
Research interests
Leaders' enactment of transformative leadership for social justice in schools; development of communities of practice within and between organizations; professional identity development of leaders

This website uses cookies to understand how you use the website and to improve your experience. By continuing to use the website, you accept the University of New England's use of cookies and similar technologies. To learn more about our use of cookies and how to manage your browser cookie settings, please review our Privacy Notice.