Image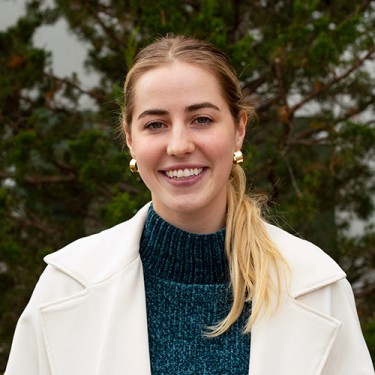 Sarah Phelps, M.S.
Location
Biddeford Campus
Contact
ABOUT:
I Work With: High school students from New Jersey, Pennsylvania & Maryland. 
Hometown: Bar Harbor, ME.
Hobbies: Sustainability, community clean-ups, hiking, athletics (bring on March Madness) & Mario Kart.
What you (students) should know about UNE: The opportunities to expand your horizons are endless.  Clubs, organizations, and niche groups are available to help you explore your interests.
What I love about UNE: The university community is so welcoming & friendly.  UNE quickly becomes a place you can call your own.
Advice as you (students) start your college search: If you don't know, ask! The resources on campus are endless. Advocating for yourself is important & we are always here to help on your journey.
Credentials
B.S. Sport Studies
University of New Hampshire
2019
M.S Sport Leadership/Psychology
Miami University
2021