Image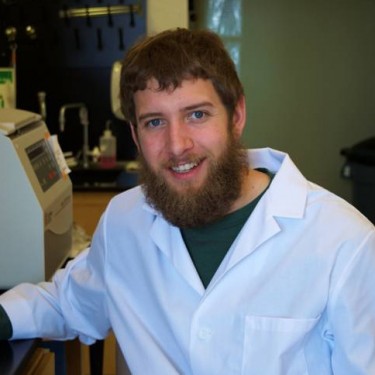 Research Associate/Lab Manager
My undergraduate training was at Linfield College in McMinnville, Oregon where I focused primarily on Psychology/Neuroscience.  I then went to Western Illinois University for my Masters degree in Experimental Psychology, where I explored attentional deficits in rats consuming high-fat diets, and potential reversible mechanisms with modern antipsychotic drugs.  I recently completed my Ph.D. in experimental psychology at Washington State University.  My main area of interest was sex differences in the analgesic and rewarding effects of morphine using a chronic inflammatory pain model.  At UNE, I plan to continue to explore sex differences with stress-related factors, but focus on cellular/molecular techniques and try to incorportate sex differences into understanding early-life pain, and later-life stress and fear responses. 
Credentials
Selected publications
Nealey KA, Smith AW, Davis SM, Smith DG, Walker BM:. κ-opioid receptors are implicated in the increased potency of intra-accumbens nalmefene in ethanol-dependent rats. Neuropharmacology 61::35–42, 2011. 
Craft RM, Kandasamy R, Davis SM:. Sex differences in anti-allodynic, anti-hyperalgesic and anti-edema effects of Δ(9)-tetrahydrocannabinol in the rat. Pain 154::1709–17, 2013. 
Davis SM, Craft, RM: Morphine  antinociception against chronic inflammatory pain: No sex differences. (In preparation)
This website uses cookies to understand how you use the website and to improve your experience. By continuing to use the website, you accept the University of New England's use of cookies and similar technologies. To learn more about our use of cookies and how to manage your browser cookie settings, please review our Privacy Notice.