Image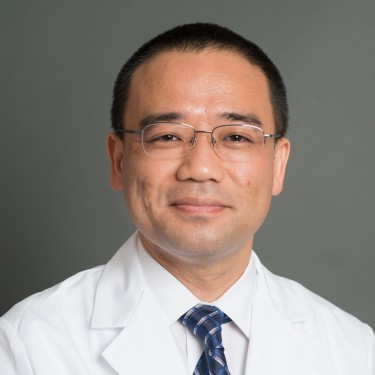 Takashi Komabayashi, D.D.S., M.Dent.Sc., Ph.D.
Eligible for Student Opportunities
Dr. Takashi Komabayashi is a Clinical Professor at the University of New England College of Dental Medicine and a Dental Officer of the United States Army Reserve. He received a D.D.S. degree from the University of Hiroshima in 1998, a Ph.D. in dental material from the Tokyo Medical and Dental University in 2002, a D.D.S. from the University of California San Francisco in 2005, and a Certificate and M.Dent.Sc. in Endodontics from the University of Connecticut in 2008. Dr. Komabayashi served as a student member of the American Association of Endodontists Research and Scientific Affairs Committee. He was a recipient of the Endodontic Educator Fellowship Award and the Henry M. Thornton/Student Clinicians of the American Dental Association Fellowship Award. He is a John and Joyce Ingle Fellow in Endodontics. His previous positions include Associate Professor and Director, Postgraduate Endodontic Program, West Virginia University School of Dentistry (2012-2015), and Assistant Professor, Texas A&M Baylor College of Dentistry (2008-2012).
Credentials
M.S.C.S.
Graduate School of Biomedical Sciences, University of Texas Southwestern
2011
M.Dent.Sc.
Graduate Endodontic Program, University of Connecticut
2008
D.D.S.
School of Dentistry, University of California San Francisco
2005
Ph.D.
Graduate School of Dental Research, Tokyo Medical & Dental University
2002
D.D.S.
Faculty of Dentistry, Hiroshima University
1998
Diplomate, American Board of Endodontics (1470)
Maine Dental License #DEN4438
Residency, Graduate Endodontic Program
University of Connecticut (Farmington, Connecticut)


Current research
Project Title: Endodontic/Dental Biomaterials
Role: Principal Investigator/Faculty Mentor
Selected publications
Book:
T Komabayashi (editor): Clinical Cases in Endodontics.  Hoboken, NJ: Wiley-Blackwell, Inc., 2018.
https://dune.une.edu/cdm_facpubs/9/
Selected Publications:
Comprehensive review of current endodontic sealers.  
Komabayashi T, Colmenar D, Cvach N, Bhat A, Primus C, Imai Y: Dental Materials Journal, 2020; 39(5): 703–720
https://dune.une.edu/cdm_facpubs/14/
Current status of direct pulp-capping materials for permanent teeth
Komabayashi T, Zhu Q, Eberhart RC, Imai Y: Dental Materials Journal, 2016; 35(1):1-12
https://dune.une.edu/cdm_facpubs/2/
Lasers used for direct pulp-capping  
Komabayashi T, Ebihara A, Aoki A:  Journal of Oral Science, 2015; 57:277-286
https://dune.une.edu/cdm_facpubs/3/
Comparative analysis of the particle size and shape of commercially available mineral trioxide aggregates and Portland cement: a study with a flow particle image analyzer.
Komabayashi T, Spångberg LSW: Journal of Endodontics, 2008; 34(1): 94-98
Properties of a new injectable type of root canal filling resin with adhesiveness to dentin.
Imai Y, T Komabayashi T: Journal of Endodontics, 2003; 29(1): 20-23
A comparative study of oral health attitudes and behavior using the Hiroshima University-Dental Behavioural Inventory (HU-DBI) between dental students in Britain and China.
Komabayashi T, Kwan S.Y.L., Hu D-Y, Kajiwara K, Sasahara H, Kawamura M: Journal of Oral Science, 2005; 47(1): 1-7
Invited plenary presentation
ADA/FDI World Dental Congress 2019 (San Francisco, CA) - September 5-6, 2019
Mid-Coast Dental Society Spring Meeting (Thomaston, ME) - May 30, 2017
Reunión Dental de Provincia - Ver. 2016 (Mexico) - April 29, 2017
17th International Congress of Iranian Association of Endodontics (Iran/via Satellite) - July 27, 2016
Reunión Dental de Provincia - Ags. 2016 (Mexico) - May 19, 2016
Okayama University School of Dentistry (Japan) - November 25, 2015
Osaka University School of Dentistry (Japan) - November 24, 2015
Research topics
Education Technology
Endodontic sealer
Nanotechnology
Pulp capping
Sealing ability
This website uses cookies to understand how you use the website and to improve your experience. By continuing to use the website, you accept the University of New England's use of cookies and similar technologies. To learn more about our use of cookies and how to manage your browser cookie settings, please review our Privacy Notice.