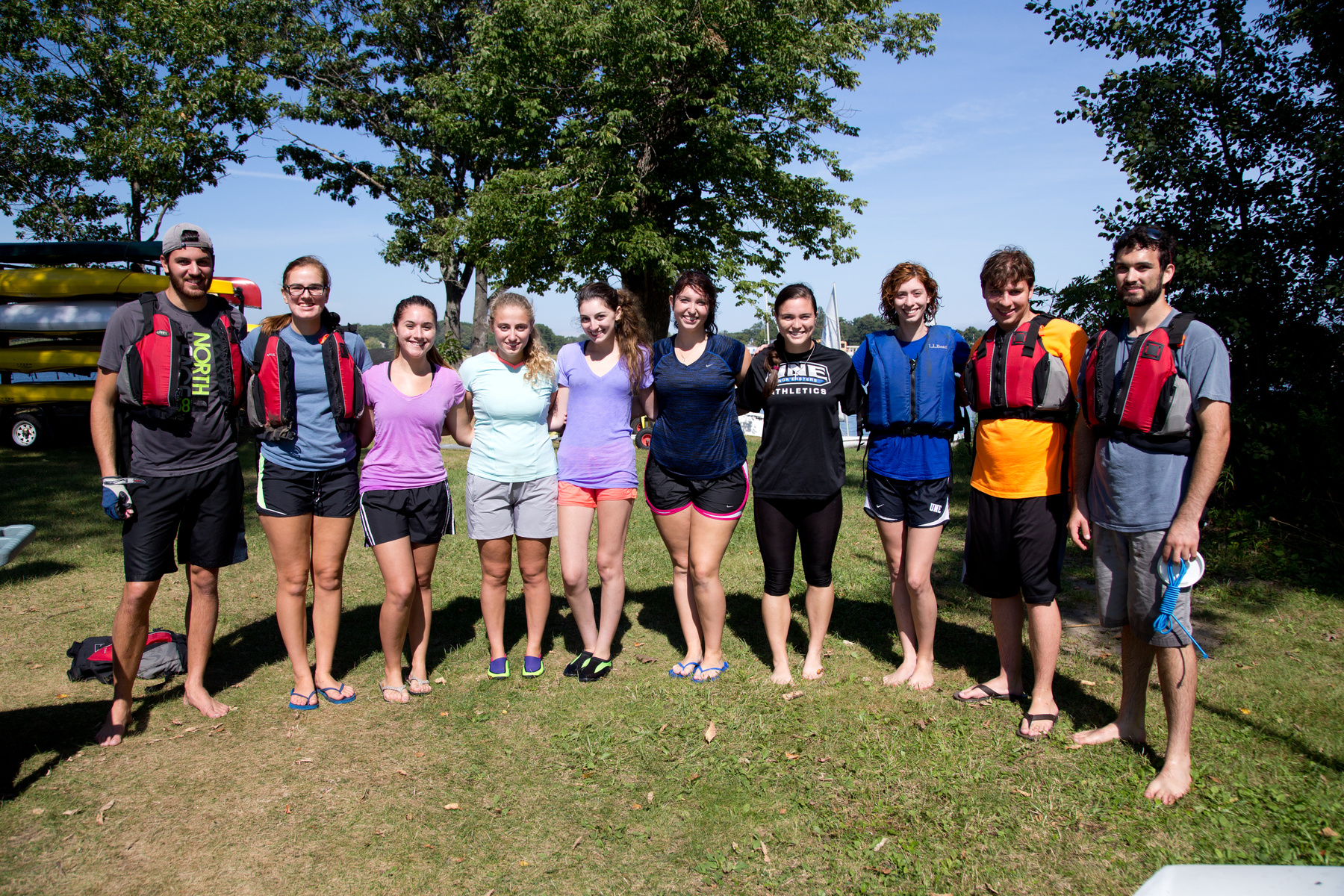 All entering first year Pre-Professional Pharmacy students are invited to participate in a year-long living learning community focused on discovery of the pharmacy profession, developing the skills needed to be a successful student and practitioner and building relationships with peers, pharmacy students, faculty and professionals. 
Rx for Success integrates classroom learning and pharmacy focused experiential opportunities, as well as team building and leadership development programs designed to assist pre-professional pharmacy majors in the transitions from high school to college to career.    
Learning community courses and events are designed to also allow you an opportunity to expand your interests and grow personally, as well as professionally while maintaining a support system which includes a pharmacy advisor, pharmacy student mentors, and exposure to the field of pharmacy.  This community of learning enriches classroom content and allows you an opportunity to apply learning in the context of your field of interest in pharmacy.
Events in Rx for Success have included a team building retreat, post-midterm relaxation activities, holiday gatherings and mock interviews at the College of Pharmacy. Through the program, you'll also have opportunities to build your resume through involvement in pharmacy-related community service, volunteering and leadership.
2017-2018 Rx for Success Key Program Components
Students who participate in the living learning community are expected to:
Live together in a residence hall community designated by the Office of Housing and Residence/Commuter Life (with exceptions for commuter students).
Take three designated courses in common over the course of their first year.
Participate in required experiential learning opportunities and community programs.

One-on-one advising with the Pre-Professional Pharmacy Coordinator (Pharmacist) each semester.
Monthly pharmacy family dinners with SNAPhA Pharmacy student mentors and faculty guest speakers.
One-on-one mentoring by Pre-Professional Pharmacy second-year students.
Student Testimonials
"Being a part of the Rx for Success Learning Community is an awesome opportunity! You live on a floor of primarily pre-professional pharmacy students which allows you to meet people just like you right away. Also, because you all take most of the same classes and live together, you can work on homework and study for exams together. The community really helps you make connections and form a support system with your future classmates and even teachers."  -MaKayla Nadeau, Class of 2020
"I've been able to form wonderful bonds by living in the Rx for Success community. It has also helped me to stay organized and effectively schedule my time." -Matthew Pinault, Class of 2020