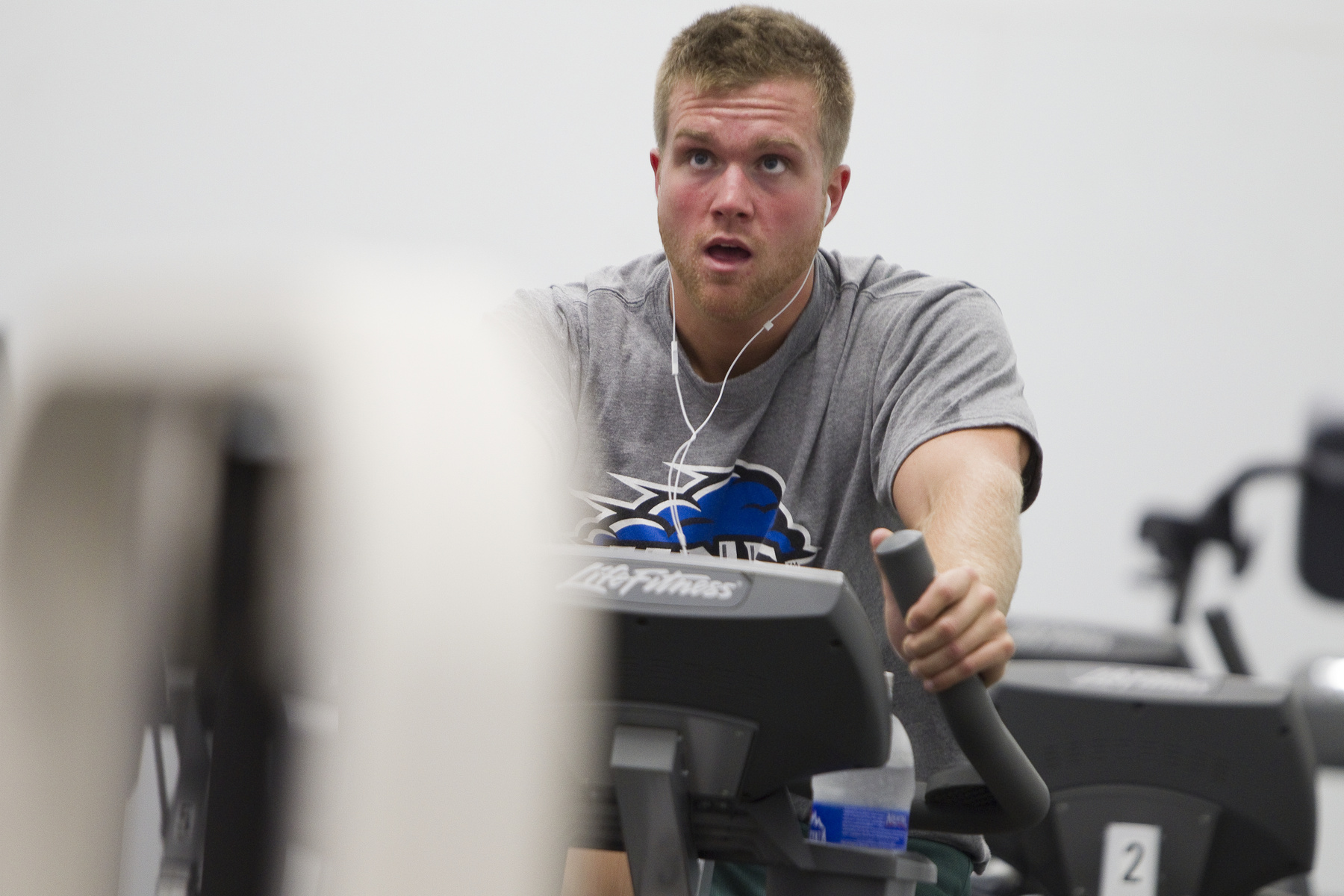 At UNE we recognize the importance of self-care and whole-person wellness in order for you to thrive both personally and academically. Our Campus Center fitness and wellness team provides a vast array of activities, assessments, experiences, and opportunities to help you grow into a healthy, confident working professional. 
Programming and activities focus on increasing self-management and self-care strategies, including but not limited to: physical, emotional, spiritual, mental, and social wellness. We have personal trainers that can conduct assessments and give personalized fitness plans, as well as certified peer educators who can administer various wellness assessments to help guide people toward their health goals. There is also a full range of group exercise classes seven days a week: from yoga to boot camps, to spin class, Zumba, kickboxing, and more. You can use the pool or pop in during open gym hours to shoot some hoops. We also have an Outdoor Recreation Program with opportunities to go rock climbing, hiking, sailing, and more. 
Alcohol, Tobacco and Other Drug Education
Healthy college students must be informed and responsible when it comes to alcohol, tobacco, and other drug use. UNE is committed to educating our students and helping you to make healthy decisions.
Read our Alcohol and Drug Policy in the Student Handbook.
Resources
Maine Tobacco Helpline (800) 207-1230
AlcoholEdu online course about alcohol's effects on the mind and body
The Drink Wheel Blood Alcohol Content (BAC) Calculator