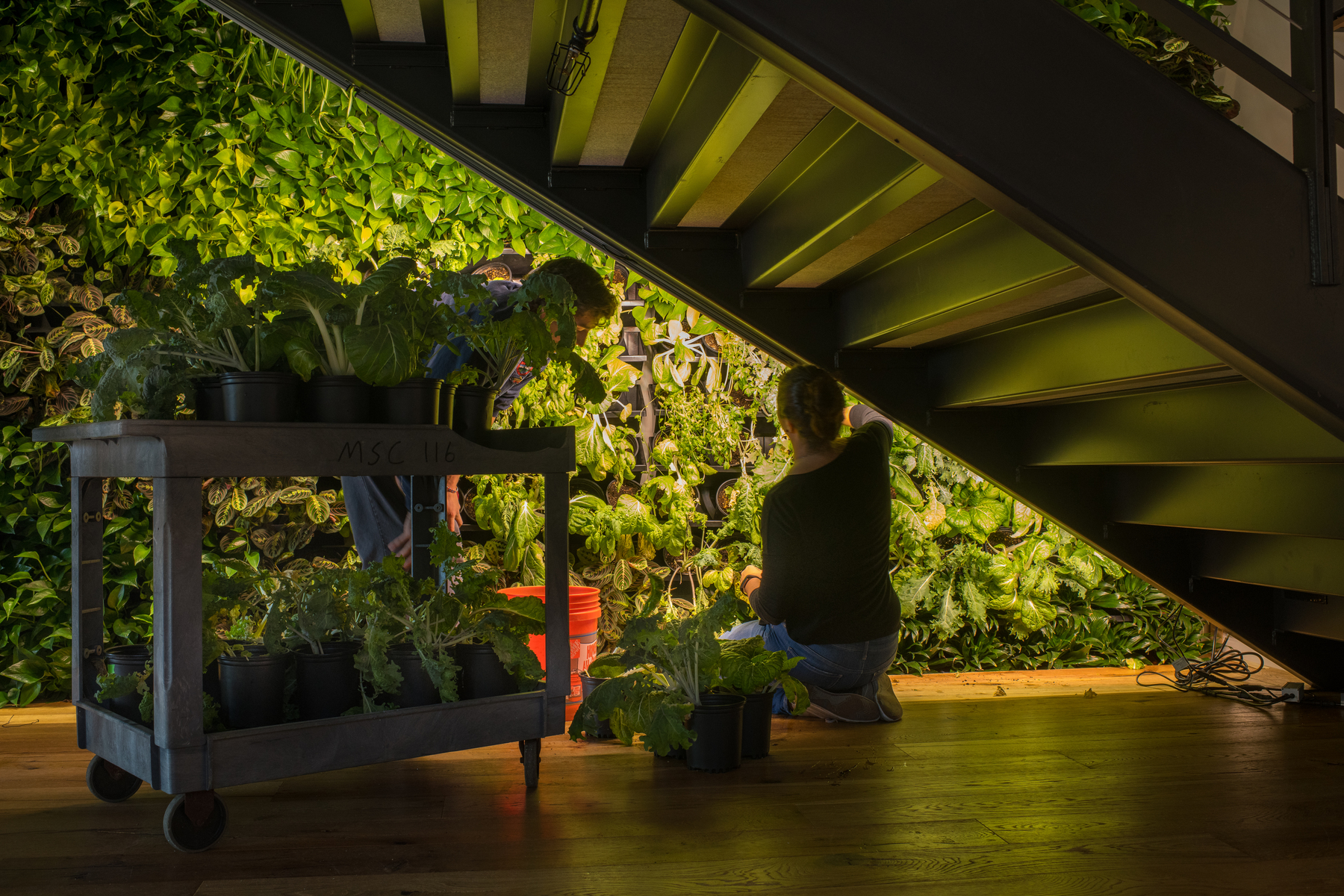 The living wall inside the state-of-the-art, eco-friendly Danielle N. Ripich Commons building on the Biddeford campus is made up of 960 plants including tropical ornamentals and various edible plants grown by the undergraduate Aquaponics Club in the Aquaponics Lab of the Biddeford campus Marine Science Center.
Aquaponics is a system of growing fish and plants indoors symbiotically. The fish waste fertilizes the plants, and in return, the plants clean the water for the fish. The Aquaponics Lab houses a 600-gallon tank filled with rainbow trout that is surrounded by about 500 different plants. Members of the Aquaponics Club manage the lab by feeding the fish, tending to the plants, and monitoring the water quality.
When the edible plants are mature enough, a team of student UNE Sustainability Eco Reps transplants them into the living wall. The plants are eventually harvested from the wall and sold during the Edible Campus Market, which takes place once during the fall and spring semesters.
Proceeds from Edible Campus Market sales go directly to the Aquaponics Club to help support the next round of plantings.