September 13, 2018
This one-day symposium explores many stories of healing — from personal to professional to collective — using approaches from the arts, humanities, and health professions. We hope to encourage robust interdisciplinary conversation among participants and presenters throughout the day. We welcome all members of the community to come for one session or the whole event. The touchstone of this symposium is the work of Martha A. Hall, whose artists' books are on exhibit in the Ketchum Library Gallery during the Fall semester of 2018. Each panel in some way explores the implications and wider context for her work on the symposium themes.
The symposium will build on the collaboration that we forged with the School of English at the University of Kent, when we co-sponsored the "Artists' Books and the Medical Humanities: An Interdisciplinary Symposium and Workshop" at the University of Kent in Canterbury in April 2016. The full symposium program for that event is available at the University of Kent's website.
There will be an accompanying book arts workshop the following day, Friday, September 14.
Hosted by the Maine Women Writers Collection, University of New England, and the School of English, University of Kent.
Cosponsored by the British Academy; Center for Excellence in Aging and Health, UNE; Certificate Program in Applied Arts and Social Justice, UNE; College of Arts and Sciences, UNE; College of Dental Medicine, UNE; College of Osteopathic Medicine, UNE; Department of Biological Sciences, UNE; Department of Creative and Fine Arts, UNE; Department of English, UNE; Department of History and Philosophy, UNE; Department of Nursing, UNE; Department of Society, Culture, and Languages, UNE; Division of Geriatrics, UNE College of Osteopathic Medicine; Interprofessional Education Collaborative (IPEC), UNE; Office of Research and Scholarship, UNE; Program of Women's and Gender Studies, UNE; School of Social Work, UNE; UNE NORTH: The Institute for North Atlantic Studies; Westbrook College of Health Professions, UNE.
The symposium is free, with registration required, and open to the public. The registration deadline is September 1. See below for information about the book arts workshop. Directions and parking information are available.
Keynote speakers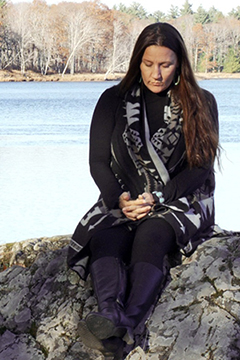 Sherri Mitchell - Weh'na Ha'mu Kwasset
Indigenous rights attorney
Founding Director, Land Peace Foundation
Advisor, Indigenous Elders and Medicine People's Council of North and South America
Sherri Mitchell was born and raised on the Penobscot Indian reservation. She received her bachelor's degree from the University of Maine and received her Juris Doctorate and a certificate in Indigenous People's Law and Policy from the University of Arizona's James E. Rogers College of Law. Sherri speaks and teaches around the world on issues of Indigenous rights, environmental justice, and spiritual change. She is the founding director of the Land Peace Foundation, an organization dedicated to the global protection of Indigenous rights and the preservation of the Indigenous way of life. Sherri currently serves as an advisor to the Indigenous Elders and Medicine People's Council of North and South America. Her work is featured in the documentary film Dancing with the Cannibal Giant (New Story Film, 2017), and her first book Sacred Instructions (North Atlantic Books, 2018) was released in February. Sherri is also the cohost of the radio program Love (and Revolution) Radio, which focuses on real-life stories of heart-based activism and revolutionary spiritual change.
Hedy Wald
Clinical Professor of Family Medicine, Warren Alpert Medical School of Brown University
Director, Resident Resilience and Wellbeing, Residency Programs in Child Neurology and Neurodevelopmental Disabilities, Boston Children's Hospital — Harvard Medical School
Hedy S. Wald, Ph.D., is clinical professor of Family Medicine; Alpert Medical School of Brown University and director of Resident Resilience/Wellbeing-Residency Programs in Child Neurology and Neurodevelopmental Disabilities; Boston Children's Hospital-Harvard Medical School. Dr. Wald has been recognized with Dean's Excellence in Teaching Awards, served as a Fulbright Scholar (medical education) for Ben Gurion University of Health Sciences, Israel, and is a Gold Humanism Foundation Harvard-Macy Scholar. Dr. Wald has been a visiting professor at more than 50 healthcare professions schools worldwide, presenting on reflective writing-enhanced reflection supporting healthy professional identity formation as well as promoting resilience and wellbeing in healthcare professions education and practice. Her work has been cited in the Wall Street Journal, LA Times, Chicago Tribune, Medical Independent (Ireland), and Jerusalem Post. A mother of four and grandmother of four, she enjoys cycling and creative writing, which she publishes in literary and medical journals. Follow her on Twitter: @hedy_wald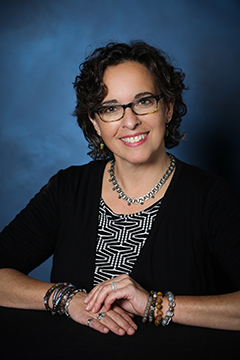 ---
Writing the Body: Artists' Books for Ourselves and Each Other
Using the history and health of our own bodies, we will create three artists' books each from a different prompt. Through these three projects students will learn to develop autobiographical material into different book structures — the dos à dos, the accordion, and the compound binding.
During the day you will gain an understanding of how the form informs or supports the content. We will manage the pace of the pages and narrative and consider the relationship of the book to the reader — how does the body of the reader interact with the book as it is being read? When we give someone else our story — how does it change in their hands?
In this workshop we will be inspired by the work of Martha Hall. Before coming to the workshop it will be important for you to see I Make Books, a documentary about Martha and her work. If you attend the symposium: Tell Me What Hurts: Storytelling and the Healing Arts, it will be shown there, or you may watch it online.
We will also look at other books from the Maine Women Writers Collection so that we might consider how each artist handles the structure and the materials for the reader's benefit.
By the end of the day you will be well on your way to making more books on your own.
Cost: $125, includes supplies and refreshments throughout the day
Financial assistance: All free seats have been taken.
Spaces remaining: 1
Workshop Leader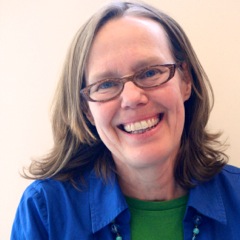 Rebecca Goodale
Since 2000, Maine artist Rebecca Goodale has been creating artists' books about plants and animals currently listed as threatened or endangered by the state of Maine. With this body of work — now more than 80 titles and counting — Goodale aims to raise awareness and appreciation of Maine's endangered flora and fauna, not as a botanist would, but as a visual artist fascinated by her subject's complex beauty. Her work is in numerous collections including the Maine Women Writers Collection; Bowdoin College Library; Herron Art Library, Indiana University; New York Public Library; Smithsonian African Museum of Art; and the Library of Congress. She is the program coordinator for the Kate Cheney Chappell '83 Center for Book arts at the University of Southern Maine.
SaveSave
SaveSave
SaveSaveSaveSave
SaveSave
SaveSave
SaveSave
SaveSave
SaveSave
SaveSave
SaveSave
SaveSave
SaveSave
SaveSave
SaveSave
SaveSave
SaveSave
SaveSave
SaveSave
SaveSave
SaveSave
SaveSave
SaveSave
SaveSave
SaveSave
SaveSave
SaveSave
SaveSave