We are thrilled to announce that our inaugural Creative Fellow is Devon Kelley-Yurdin. Devon will be taking up residence at the collection during the month of July. Check back here for updates on Devon's work and times when you can stop by.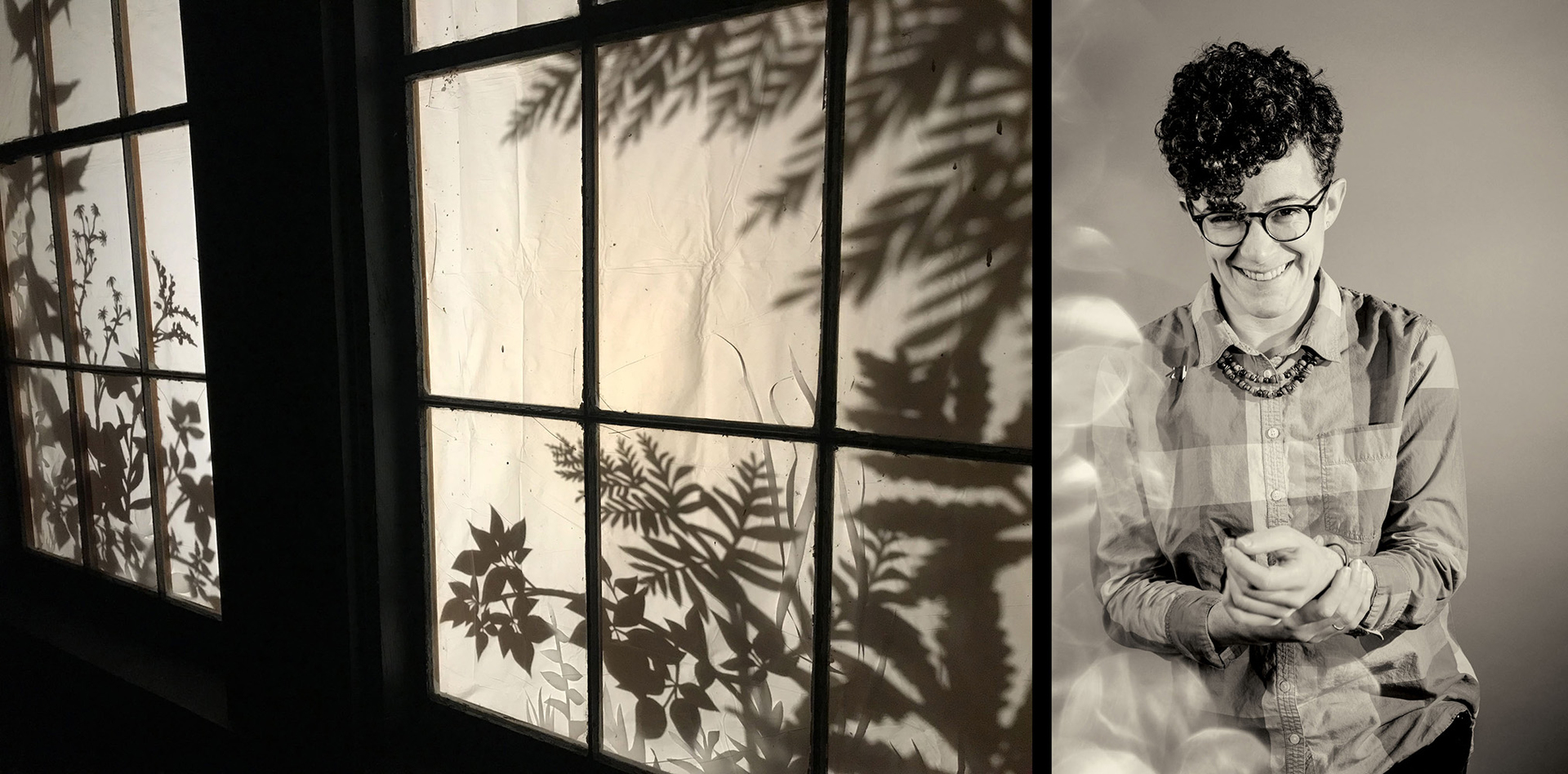 Devon Kelley-Yurdin is an interdisciplinary artist, educator, and cultural organizer on occupied Abanaki territory in so-called Portland, Maine. Grounded in the belief that creativity can be found everywhere and is vital to holistic community care, Devon's practice reflects how they want to interact with the world. Play, curiosity, accessibility, activism, and skill-building drive their work and life experiences. Devon's practice spans traditional media (printmaking, cut-paper, installation), design/illustration/art direction, event production, arts administration, and community organizing, and explores ideas of home, collectivity, celebration, and queerness.
Devon holds a B.F.A. in Communications Design & Cultural Studies from Pratt Institute and has spent the past 10-plus years working in the fields of community arts and cultural development, community-based education, and cooperative/collective/alternative models. They are a member of Pickwick Independent Press, a fine art community print shop, where they co-organize partnerships that bridge printmaking and social justice work. Devon also hosts a series of experimental living room performances and co-facilitates a bi-weekly movement class, all of which foster communication, bravery, and community care.
As the inaugural MWWC Creative Fellow, Devon will be continuing their ongoing visual and written exploration of the relationship between queerness and nature, inspired and informed by the work, journals, and ephemera of poet May Sarton.
---
The Maine Women Writers Collection invites applications for its Creative Fellow Program. Each year, we host one artist or writer to engage in research in our collections and produce work inspired by the collection materials.
MWWC Creative Fellowships range between $1,500 and $2,000, and may be used for transportation, housing, supplies, and other research-related expenses.
Applications should include the following (only complete applications will be considered):
Cover sheet with applicant's name, address, institutional affiliation (if any), email address, and telephone number.
One-page application narrative that describes the intended project and addresses the following questions: What materials in our collections would you like to explore? How might your work be enriched through access to the archives? What do you hope to do during your time at the Maine Women Writers Collection?
Length of proposed research visit to the MWWC (one week to one month)
Proposed budget
Work sample: PDF of 10 recent images (for artists) or 10 pages of writing in PDF format (for writers); if applicable, include professional website
Curriculum vitae or resume of no more than three pages
Applications will be reviewed by an interdisciplinary panel of representatives from the MWWC and creative professionals.
Recipients will be asked to write a brief, 250-word report on their research and to create a pop-up exhibit, reading, performance, or public talk within a year of the completion of the fellowship period.