---
The Office of Communications offers a team of experienced media relations professionals who will work to guide you through the media process and shine a spotlight on the ongoing successes at UNE. Upon your celebrating a professional accomplishment such as publishing a book, receiving a grant, or launching a new program, we can help craft the message for the story you want told, working with local, national and international media through a variety of platforms. In addition to helping you navigate the media, we will work with you regarding any follow up questions and track the success of your interactions with the press.
We are constantly engaged in a proactive effort to identify opportunities for UNE's staff and faculty experts to contribute to whatever news stories are in the headlines or are likely to be important to the public interest in the future. UNE is fortunate to have a wealth of expertise in areas that range from global affairs, environmental studies, marine sciences, to numerous areas in the health arena, and highlighting faculty expertise is a priority.
Procedures
Major News
If you would like to develop a press release sharing news of a major accomplishment in the life of UNE, please contact Sarah Delage, Sarah Wissler or Jennie Aranovitch for their assistance in shaping your story and pitching it to the media.
Faculty/Staff News
If you have achieved a professional accomplishment like publishing a book or journal article, presenting at a conference, or receiving a grant, you may share this with the UNE community by helping us craft a post for the UNE website. You should write a paragraph or two describing your accomplishment and send it to Jennie Aranovitch or Sarah Delage with any corresponding photographs or web links related to your achievement.
Une in the News
If you are quoted, profiled or cited as an expert in a print, online or television news story, please write a paragraph summarizing your contribution to the story and send it along with a corresponding link to the story to Jennie Aranovitch.
Media Interviews
For guidance prior to your interviews with the media, or for help managing interactions with the media on campus, please contact Sarah Delage or Jennie Aranovitch.
Student News
If you or a student organization or club with which you are involved have accomplished something you believe would interest the larger UNE community, please draft a few paragraphs describing your experience and provide the names and class years of the students involved. Please send this to Jennie Aranovitch or Sarah Delage along with any pictures that relate to the story.
Events
To inquire if the Communications Team will help promote an upcoming event, please contact Sarah Delage or Jennie Aranovitch.
Who to Contact
Sarah Delage
Online Professional and Graduate Studies
Westbrook College of Health Professionals
College of Osteopathic Medicine
Center for Learning and Teaching
Center for Excellence in the Neurosciences
Center for Biomedical Research
Center for Excellence in Health Innovation
Athletics
Marine Sciences
Jennie Aranovitch
College of Arts and Sciences
The Human Nature Project
Proofs the UNE magazine
Administrative liaison
Sarah Wissler
College of Pharmacy
College of Dental Medicine
Web Editor
Contact
Sarah Delage
Interim Director of Communications
(207) 221-4899
sdelage@une.edu
Sarah Wissler
Communications Specialist/Web Editor
(207) 221-4376
swissler@une.edu
Samples
---
No matter your department or program at UNE, our graphic design team is eager to work with you to design products that help your initiatives succeed.
Our expertise includes but is not limited to the design of magazines, posters, brochures, flyers, print advertisements, event programs, postcards, note cards, note pads, holiday cards, invitations, envelopes, banners, flags, magnets, pens, pins, tee-shirts, sweatshirts, tablecloths, avatars, bus wraps, billboards, and wall murals.
If you can envision it, we can design it.
Procedures
This form is to help the designers create and deliver the highest quality product to you and your department. Turnaround time depends on the project.
Contact
Marine miller
Graphic Designer
(207) 221-4286
mmiller17@une.edu
Samples
---
The Office of Communications owns and manages UNE's primary website, ensuring its ease of use and utility across all platforms.
Our web team offers content strategy services, in addition to maintaining more than 170 existing sites; creating new sites and features; managing web applications; and monitoring ongoing performance.
Contact
Jen Swanda
---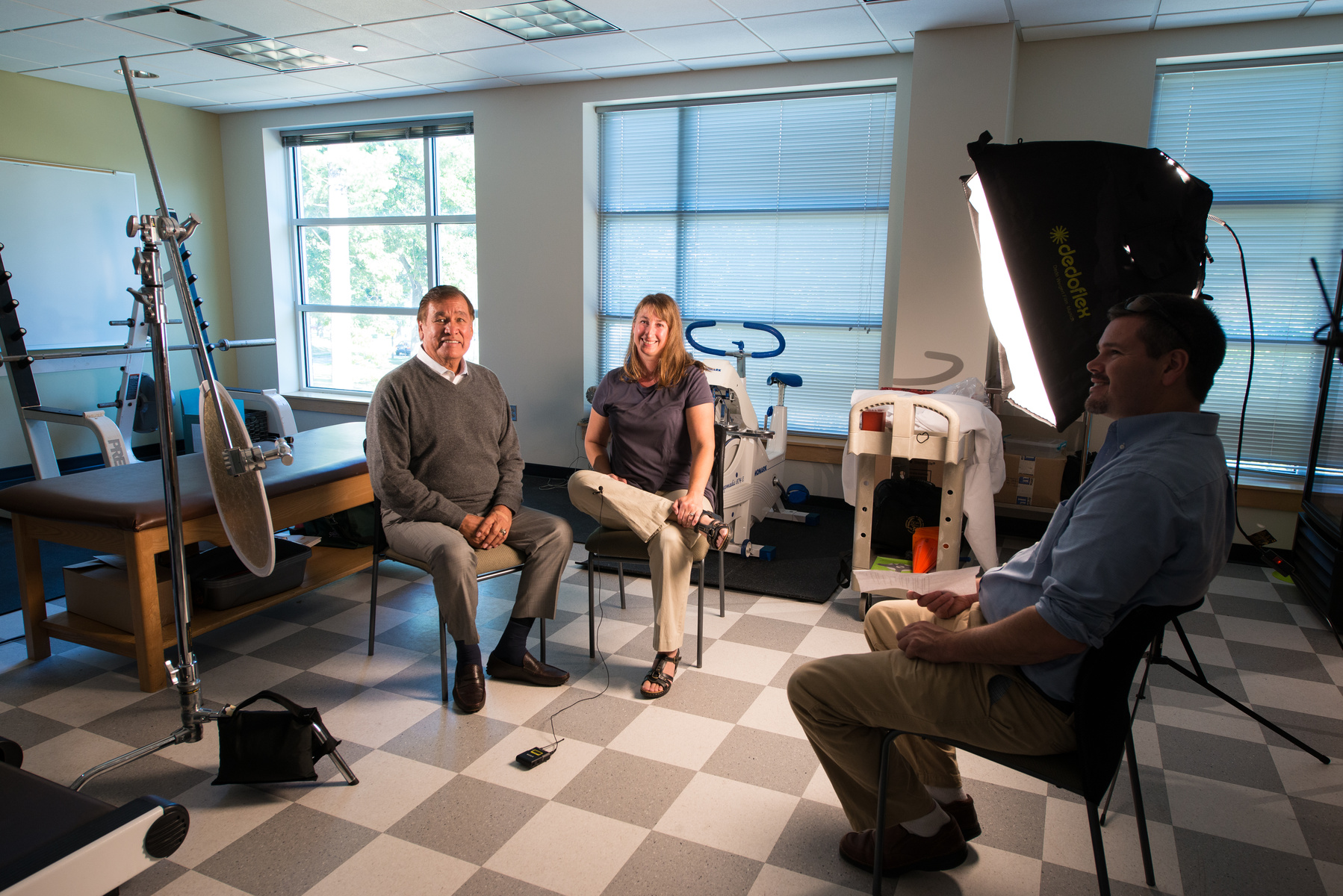 The Office of Communications produces short films that showcase the innovative work being done across UNE's different colleges and programs. Made using the latest technologies and techniques, these films provide an important medium that builds and maintains UNE's brand identities. If you are involved with a UNE program or event that you believe would translate well to the screen, we will be happy to work with you to explore the possibilities. Our comprehensive services include filming, editing, writing, narrating and producing.
In some cases, your needs may be best met by a third-party video services vendor. When this is our assessment, we work with you to find the right company for your project and to help you make the arrangements. For more information about our film production services, please contact our Emmy Award nominated producer/director Dan Lambert.
Contact
Dan Lambert
Film Producer/Director
(207) 221-5010
dlambert2@une.edu
Samples
Rick Steves Recommends UNE's Program in Morocco
Write Again Soon: Letters from World War II
Billy Mills: ​The Wings of an Eagle
UNE Athletics: Become a Nor'easter
What Does Innovation Mean at UNE?
2016 Commencement Highlights
UNE Crew Team at Head of the Charles Regatta
UNE Student Reflections on Study Abroad in Morocco
---
When you work with the Office of Communications to produce a brochure, newsletter or other publication, chances are we already have a stock of images related to your program from which to draw. In cases when our archive does not contain the photographs your project requires, we work with you to secure images. We engage in the daily pursuit of creating and maintaining a photo record of important events and occurrences in the life of the University of New England. Many of the images our photographer captures eventually appear on the UNE website or in our various publications. All of them are housed in our Digital Asset Management system (DAM), where as a member of the UNE faculty or administration you may log in and browse and download them.
Procedures
If you are hosting a UNE activity for which you would like to have a photographer on hand, email photography@une.edu to request our services. Please provide the date and time of the event; the duration of time you need a photographer present; the location; and the date by which you need the finished photographs. We will let you know if we can meet your needs or we will recommend an external photographer and help you make the necessary arrangements.
Contact

Holly Haywood
University Photographer
(207) 221-4776
photography@une.edu
Samples
To submit images to the UNE Digital Asset Management system, please contact Holly Haywood.
---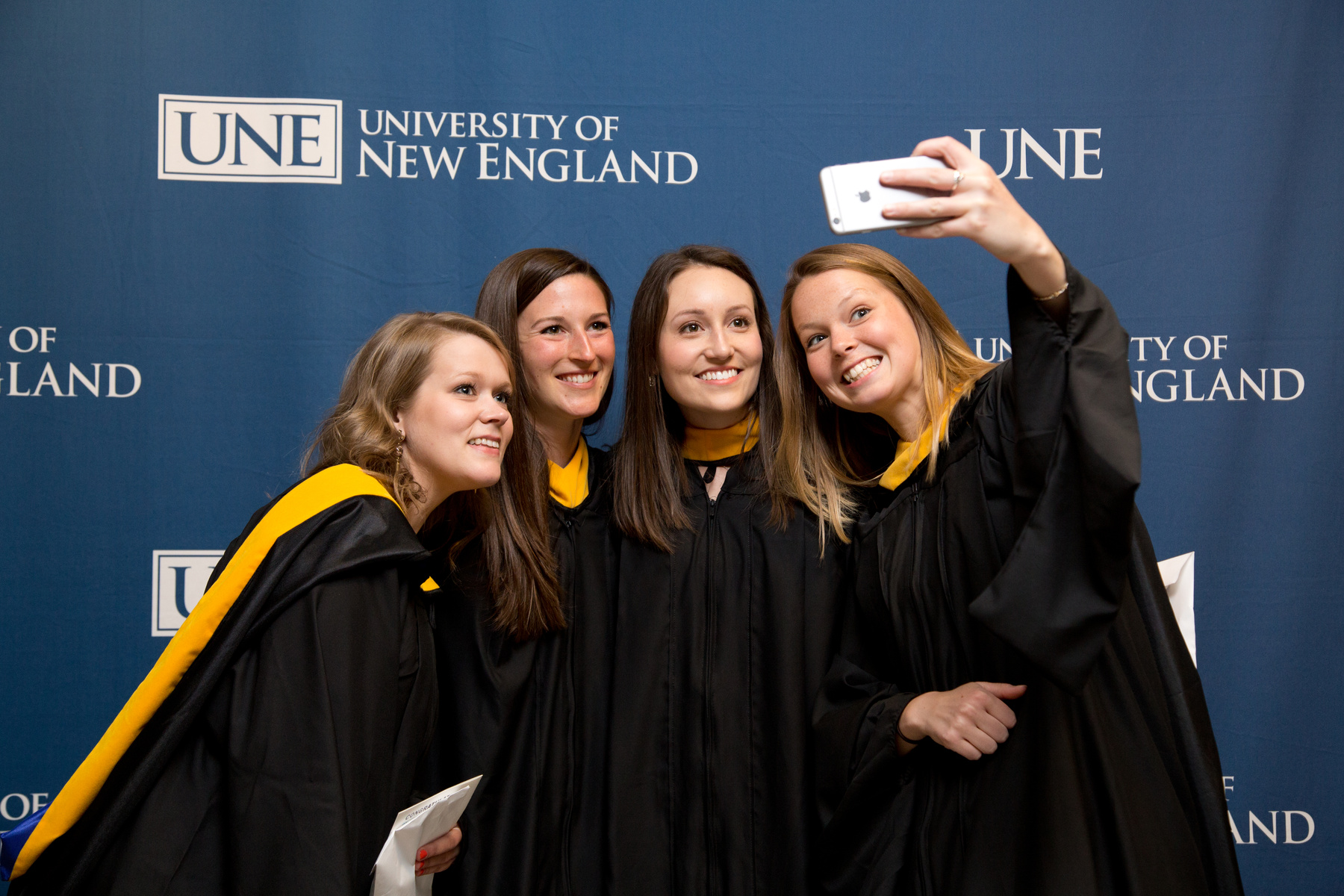 Working across a variety of social media channels, the Office of Communications helps to define and strengthen the University's image. We highlight the work being done in UNE's various academic programs, showcase UNE's partnerships with various community organizations, celebrate the accomplishments of UNE students and faculty, laud the rich life beyond the classroom UNE students enjoy, and share news of upcoming events and activities.
While much of the work the Office of Communications does to promote UNE's brand on social media occurs at the institutional level, we recognize that you may wish to communicate on a departmental or program-specific social media channel with your various constituents. To facilitate this, we offer consulting services to help you get started, develop content and build an audience. We also monitor UNE's various sub-channels to ensure site administrators are complying with UNE's Social Media Policy.
Contact
Louise Coburn
Social Media Strategist
(207) 221-4359
lcoburn1@une.edu
---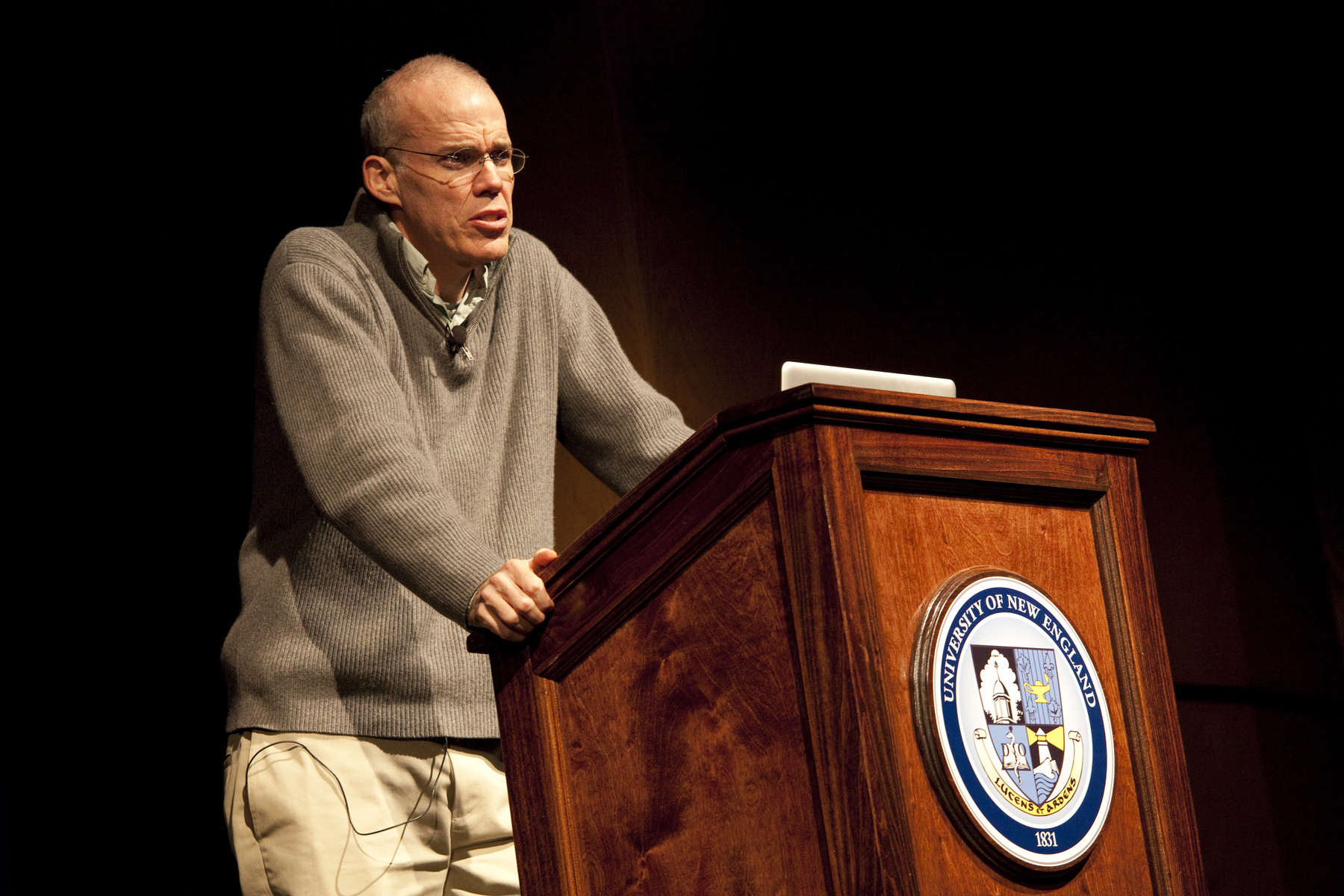 If you are involved with a UNE event or lecture that you would like to live stream and/or record, we are equipped to meet your needs. We can help assess the potential audience for your event, set up the necessary audio/visual equipment, and manage the technical details of recording and transmitting. Once your event has been live streamed, it will remain accessible to viewers on YouTube, iTunes U and the UNE website.
Contact
DAVID DADIEGO
Senior Network Administrator
(207) 221-4357
ddadiego@une.edu
---
The daily UNE Community Email exists for the purpose of informing faculty and staff about upcoming events, opportunities, and deadlines at UNE.
If you would like to submit a message to be included in this daily correspondence, please visit https://i.une.edu/community/login.php and login using your U-Online user name and password. After you fill out the form, the Office Communications will review your message to ensure it is appropriate for this medium and if so, will insert it into an upcoming Community Email. Submissions should be entered by 2 p.m. the day you would like the announcement to run.
Note: The UNE Community Email account is also sometimes used to send stand-alone emails transmitting important and/or time-sensitive approved announcements from Facilities, Human Resources, Safety and Security, the Business Office or administration.
---
Writing
University of New England publications follow the Associated Press, or AP, style of writing, with the exception of scholarship written for purely academic audiences.
The UNE Style Guide contains a selection of words, terms and usage issues that commonly arise when writing about a university. It provides short explanations of proper AP style for each, as well as information about other stylistic practices UNE has adopted.