Pain in Aging
UNE researchers across our colleges and departments engage in cutting-edge research at the nexus of aging and health. Here is just a sampling of the studies advancing knowledge in this field.
Many UNE researchers focus on studying pain, and age is a significant factor in all of these lines of investigation. The NIH Pain Consortium has placed significant emphasis on this area of study and the federal pain research strategy has identified pain throughout the lifespan as an area that deserves more focus. Current UNE pain studies include the following:
The mechanisms of chronic pain in osteoarthritis in both animal models and human subjects
The mechanisms of chronic pain in response to nerve injury
Nerve regeneration of peripheral nerves after injury
The regulation of tears and ocular pain in dry eye disease
Drug pharmacokinetics and pharmacodynamics
---

Learning by Living© Immersion Research
This qualitative ethnographic/autobiographic research, designed and implemented in 2005 by Dr. Marilyn Gugliucci, appears to be the only project of its kind in the world.
Health professions students are "admitted" into nursing homes for 2 weeks (24/7) with a designated diagnosis to experience firsthand what it is like to live the life of an older adult nursing home resident. Other branches of this research include the 48-Hour Hospice Home Immersion Project and the Learning by Living @ Home Project.
---
UNE Faculty Mini-Grants
The UNE Mini-Grant program provides intramural funding that helps support faculty research and scholarship at the University of New England. Funding for the program is provided through hard money commitments made by the University and indirect cost revenue generated by extramural grants and contracts awarded to the University. This program is administered by Peter Herrick, with the assistance and advice of UFA's Research and Scholarship Committee.
This year, the program has $100,000 in funding available for projects related to topics in aging, in order to grow UNE's research and scholarship in this area.
---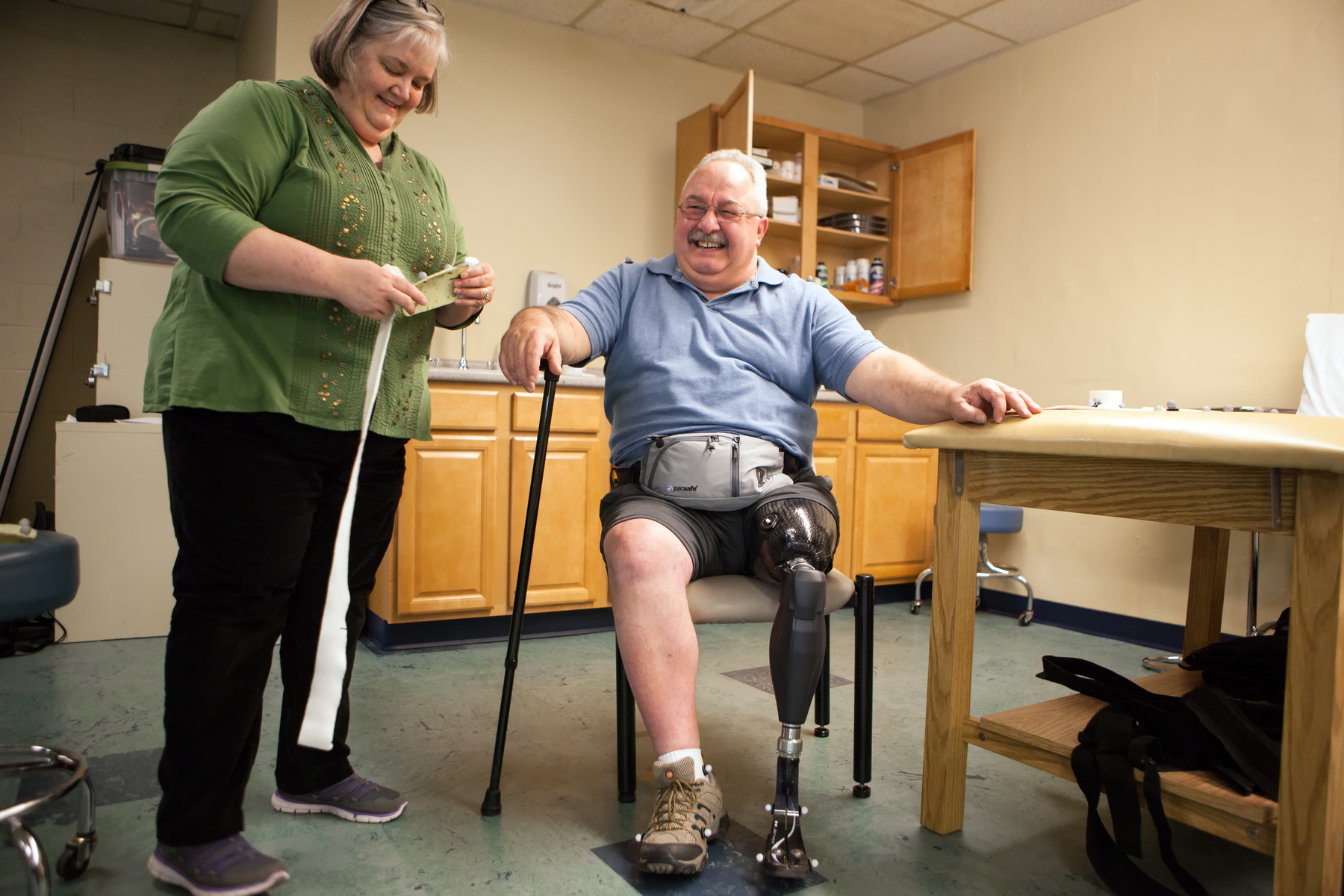 Research at UNE's Motion Analysis Lab
UNE's Motion Analysis Lab, a 1500-square-foot facility with state-of-the-art equipment, allows researchers to observe and measure human motion that cannot be observed with the naked eye, and to quantify the forces in the joints and neuromuscular and muscle systems.
This technologically-advanced learning space allows researchers to explore such crucial matters as better understanding the laws of sports biomechanics; the most effective approaches to ACL rehabilitation; new exercises to manage the effects of osteoarthritis; and more.
---
Prolonging Reading Enjoyment
For many older individuals, age-related memory loss can inhibit reading comprehension and disrupt an important means of connection to the outside world. Jennifer Stiegler-Balfour, Ph.D., an associate professor in UNE's Department of Psychology, together with Regula H. Robnett, Ph.D., a professor from UNE's Department of Occupational Therapy, and a team of students recently explored the effects of aging and memory decline on reading comprehension.
Ultimately, the researchers hope to use the findings from this study to identify ways in which older individuals can enjoy meaningful reading longer into their lives.