As Maine embarks on exciting new initiatives in the marine economy, and anticipates the opening up of the North Atlantic Corridor, the University of New England Arthur P. Girard Marine Science Center (MSC) is perfectly situated to capitalize on the wide range of new science, policy and business opportunities the coming "ocean century" will present.
Located on UNE's Biddeford Campus, where the Saco River enters the Gulf of Maine, the MSC is UNE's university-wide Center of Excellence in the Marine Sciences. The center serves as an incubator for forward-looking academic, research and partnership programs.
The MSC is currently pursuing four main initiatives:
Sustainable Ecological Aquaculture and Fisheries (SEAFISH Program)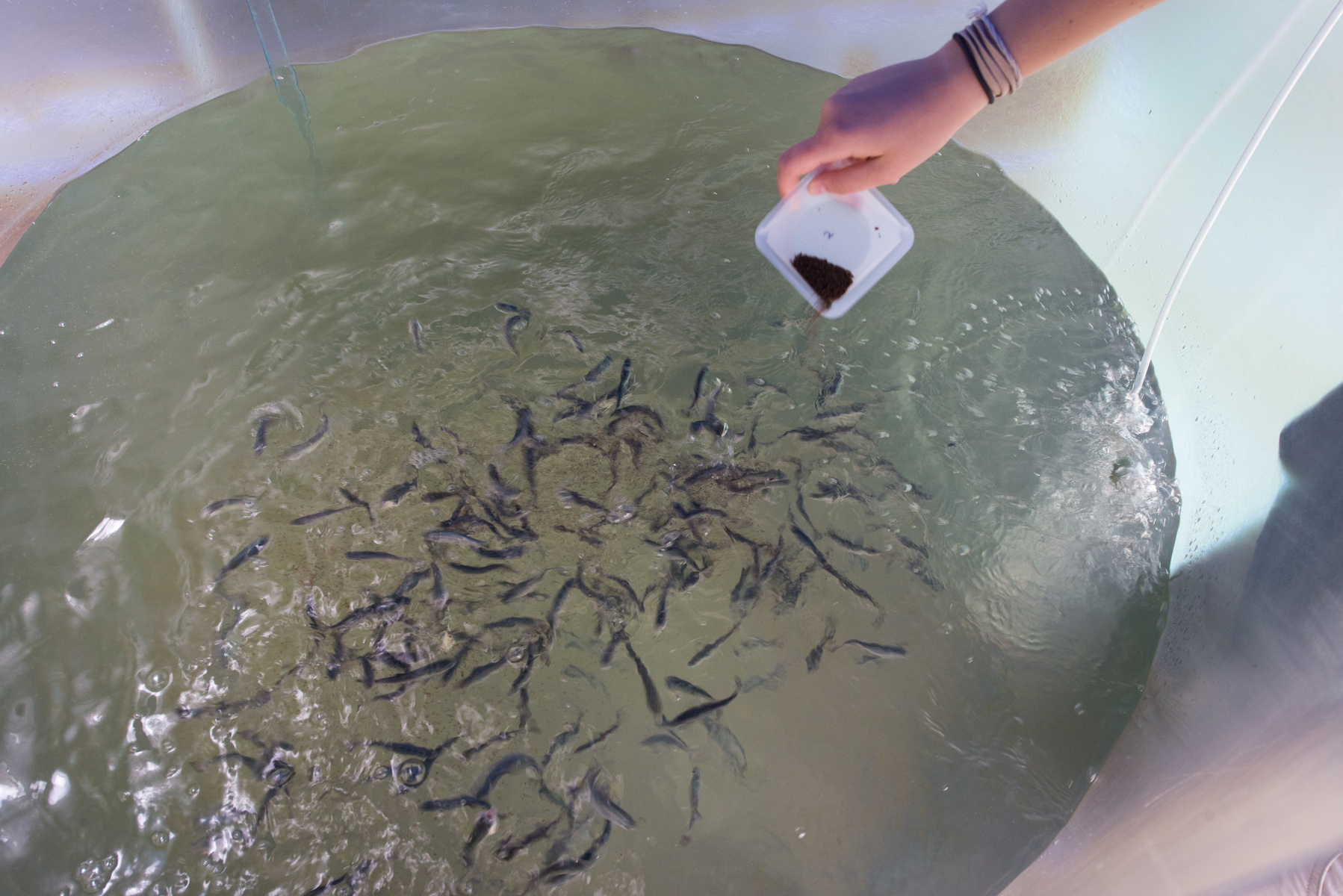 Our educational and research efforts focus on understanding the policies needed to develop local, regional and global sustainable aquaculture and fishing practices and their impacts on ecosystems and communities. We consider fisheries and aquaculture part of a larger ocean food ecosystem that requires interdisciplinary understanding of the natural and social sciences, especially marine science, policy, management and business.
Marine Entrepreneurship Program
We are developing a new interdisciplinary major with the UNE Business Department to provide undergraduates with knowledge and skills of not only the most important science and issues facing ocean communities, but also the fundamentals of how to start a marine business, to innovate, to collaborate as teams and stakeholders, to make a business plan, to become competent in financials, and to raise money; skills essential to the successful operation of marine businesses.
Marine Conservation and Restoration Program
We are developing a new program for students interested in understanding the most important issues in marine conservation, how to collaborate with stakeholders interested in conservation, and how to restore damaged marine habitats and ecosystems. Our students will become future leaders in marine conservation efforts as they develop new approaches of sustainable development.
Ocean Studies and Marine Affairs Program
As human activities reshape the world's oceans and coasts, we work to understand the science of how humans affect the oceans and their ecosystems, and to improve marine natural resource laws, policies and management entities.
---