Image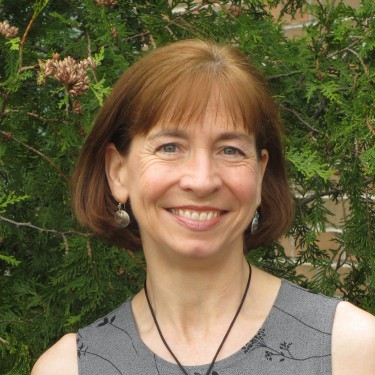 Susan E. Farady, J.D.
Associate Professor of Marine Affairs
Location
Marine Science Center 220
Biddeford Campus
Contact
Susan Farady is an Associate Professor of Marine Affairs at the University of New England in Biddeford, Maine. She teaches courses in interdisciplinary marine law and policy, oversees curriculum offerings, and researches ocean governance and marine spatial planning issues.
Previously, she was the Director of the Marine Affairs Institute and the Rhode Island Sea Grant Legal Program, and adjunct faculty at the Roger Williams University School of Law. In that capacity, she was responsible for the education, outreach and research programs of the Institute, including the joint degree program with the University of Rhode Island Department of Marine Affairs, activities with Rhode Island Sea Grant, and marine affairs curriculum and outreach activities at the School of Law. Ms. Farady has published and presented on marine microplastics, the National Marine Sanctuary Act and marine governance reform, fishery management and climate change, regularly presents on marine policy and law topics, and is co-author of a textbook, Marine and Coastal Law (3d.ed. 2022).
Prior to joining Roger Williams, she opened and directed the New England office of The Ocean Conservancy, where she worked on marine ecosystem conservation initiatives and ocean governance reform. Her other experience includes five years as a practicing attorney, positions in marine biology research, and four years as professional crew aboard sail training vessels and yachts. She holds a Bachelor's Degree in biology from the University of Colorado, participated in the SEA (Sea Education Association) program, received her J.D. from Vermont Law School, and serves as an advisor to several government, non-profit, and academic bodies engaged in marine and environmental issues
Credentials
B.A. Biology
University of Colorado
1985
J.D.
Vermont Law School
1994
Admitted to bar in Maine, Massachusetts and Vermont
Selected publications
https://afspubs.onlinelibrary.wiley.com/doi/abs/10.1002/fsh.10263
https://www.sciencedirect.com/science/article/abs/pii/S0308597X1830633X
Invited plenary presentation
Microplastics as a New, Ubiquitous Pollutant: Management and Consumer Issues, National Council for Science and the Environment 2020 Annual Conference: Science in Environmental Decision-Making, Washington, D.C., S. Farady, January, 2020.
Reinventing an Interdisciplinary Marine Affairs Curriculum for the 21st Century, National Marine Educators Association Annual Conference, Durham, NH, July, 2019.
Vulnerability of Coupled Social-Ecological Systems Revealed in Case Study of Local Management of Soft-shell Clam Industry, Society for Integrative and Comparative Biology Annual Meeting Poster Session, Tampa, FL, C. Fahey, S. Farady, M. Frederich, January, 2019.
Comparing Ocean Governance in the United States and Iceland:  Marine Spatial Planning in New England and the Westfjords, Maine-North Atlantic & Arctic Education Consortium, Collaborative Poster Showcase, So. Portland, ME, S. Farady, April, 2018.
A New England Case Study:  The Brave New World of Ocean Planning, University of Florida School of Law, Public Interest Environmental Law Conference, Gainesville, FL, S. Farady, February, 2016.
Research interests
Ocean governance, fisheries management and climate change, marine plastic pollution, marine spatial planning, National Marine Sanctuary Act.
Research topics
Climate Change