Image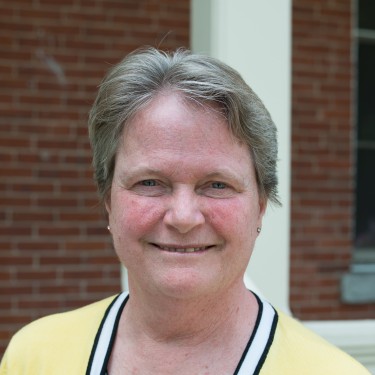 Eileen Ricci, PT, D.P.T., M.S., PCS
Associate Clinical Professor
Maine LEND Program Director
Location
Proctor Hall 209
Contact
Dr. Ricci joined the PT faculty in 2009 after many years of successful pediatric clinical practice in a variety of settings, including early intervention, school based PT, group homes and private practice. She received a BS in Physical Education from Springfield College, a MS degree in Physical Therapy from Boston College, and a DPT degree from Drexel University. Since 2007, she has been a Board Certified Clinical Specialist in Pediatric Physical Therapy. She is an active member of the university faculty, with special interest in interprofessional education, especially pediatric interprofessional education. Since 2010, she has collaborated with WCHP faculty members from OT, social work and nursing to provide an interprofessional pediatric experience for students to work with children in a Transdisciplinary Toddler Playgroup, which has been the subject of several poster and platform presentations nationally and internationally.
Dr. Ricci is also one of the first physical therapists in the United States to be certified in the Prechtl General Movement Assessment of Infants (GMA), holding both basic and advanced certifications. The GMA is an evidence based,  highly validated assessment which identifies cerebral palsy in infants as early as four months of age. She hosts a basic GMA course on the campus of WCHP each June for practicing clinicians and is currently involved in research to facilitate clinical application of the GMA in the US.
Dr. Ricci is the director of the Maine Leadership Education in Neurodevelopmental Disabilities (LEND) program, federally funded by the Maternal and Child Health Bureau (MCHB) and Health Resources Services Administration (HRSA). The Maine LEND program trains healthcare and education providers and people with developmental disabilties and their family members in leadership to promote best evidence-based practice, advocacy, and research to improve the lives of children with autism and other neurodevelopmental disabilties.
Credentials
B.S.
Springfield College, Springfield, MA
1975
M.S.
Boston University, Boston, MA
1977
D.P.T.
Drexel University, Philadelphia
2006
Child Development Services (Statewide, Maine)
Maine LEND Family Interprofessional Team (Portland, Maine)

Physical Therapy- State of Maine registration
Selected publications
Eileen Ricci, Christa Einspieler & Alexa K. Craig (2017): Feasibility of Using the
General Movements Assessment of Infants in the United States, Physical & Occupational Therapy
In Pediatrics, DOI: 10.1080/01942638.2017.1395380
Interprofessional Student-led Trandisciplinary Playgroup
Education, Service, Practice, and Joy
July, 2013; Rising Tide, UNE
Loukas, K. M., Whiting, A., Ricci, E. & Cohen Konrad, S.Transdisciplinary Playgroup: Interprofessional Opportunities in Early Intervention Practice Education. Occupational Therapy Practice, February 2012. Bethesda, MD: AOTA Press.
Other scholarly activity
Leadership Education in Neurodevelopmental Disabilities (LEND) grant submission (2016- funded) for the State of Maine through the Maternal and Child Health (MCH) and Health Resource Service Administration (HRSA) federal agencies. The Maine LEND program is funded for five-year cycles. Next planned submission: 2021.
Invited plenary presentation
Platform presentation at the Education Leadership Conference of the American Physical Therapy Association, Clearwater, FL, 2011:
Transdisciplinary Integrated Playgroup:Interprofessional Training in the Promotion of Development, Physical Activity, Playfulness, and Health in Toddlers
Research interests
Clinical Application of the Prechtl General Movement Assessment of Infants in the United States- study in process (2019)

Early detection and treatment of cerebral palsy. on-going