Our Office of Research and Scholarship fosters and promotes the scholarly activities of the faculty and students across all of its colleges, programs, and disciplines. High-quality research and scholarship generate new knowledge, sparks creativity and entrepreneurship, and creates new approaches to address society's most vexing challenges. Engaging students in these efforts complements and enriches their education while advancing the educational mission of the university.
Update to Research Community: March 18, 2020
Guidance on UNE Research During the COVID-19 Pandemic
The Office of Research and Scholarship (ORS), including the Office of Sponsored Programs and the Office of Research Integrity, are available to help researchers in their research endeavors during the pandemic. We must remember that it is vitally important that we work to lower the risk of infection in our community by promoting social distancing and limiting the size of community gatherings. Therefore, we need to severely reduce the number of face-to-face interactions among our faculty, students, and professional staff and find new ways to pursue our research goals during the pandemic. For research-specific guidance, please see the following information.
Read the full Research Community message from March 18, 2020 (PDF).
---
From the Associate Provost
On behalf of the Office of Research and Scholarship, welcome!
I was honored to take on the leadership of this office in June of 2018. My primary focus is to support scholarly efforts across the university through strategic planning and investment as well as providing research support services. Our team works to help foster collaborations across the University and with external partners, with the ultimate goal of expanding the scope and impact of our research programs. In addition to leading the research strategy for the University, the Office of Sponsored Programs provides administrative support services to ensure the highest level of ethical standards and regulatory compliance in UNE's research and scholarship activities.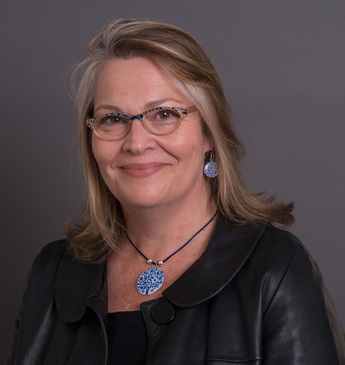 Faculty-led student research is an important part of the UNE student experience. Our team works closely with faculty and students to support student scholarship and experiential learning. This includes student fellowships, travel awards, and myriad opportunities for students to present and publish their work.
Whether you are a student, faculty, professional staff, administrator, collaborator or future partner, we welcome you to browse our website to learn more about our programs and support services. We have offices located on both the Biddeford and Portland campuses, so please reach out to learn more about our research and scholarship opportunities.
Karen L. Houseknecht, Ph.D.
Professor and Associate Provost for Research and Scholarship
The Office of Research and Scholarship provides leadership to the University of New England community in building research and scholarly activities by:
Providing support for faculty and staff to identify and pursue funding opportunities.
Ensuring that faculty and staff have all the tools necessary to be competitive.

Cabell's is a searchable database, analyzing more than 60 indicators, created to keep the scholarly community aware of the growing threats of potentially predatory journals.

Encouraging student participation in research.
Ensuring compliance in all research functions.
200+
Number of undergraduate students who have given presentations at regional and national conferences during the last six years.
41%
Percentage of UNE seniors who have worked with faculty on research projects, compared with 23% at all colleges surveyed by the NSSE.
146
Number of UNE faculty and staff peer-reviewed publications in 2013 cited by the Scopus database. Represents a 274% increase over 2003.
Undergraduate Student Research
Find out more about undergraduate student research and scholarship opportunities.