Visiting campus is one of the most important steps you'll take in deciding which college or university is right for you. That's why we host several events all year long for you and your family.
If you are unable to visit us on campus, you can still take a virtual tour. You can also connect with our admissions team through the UNE Comes to You program, which includes dozens of upcoming college fairs and special events around the country.
---
Join us for a walk or ride around our ocean-side Biddeford Campus and learn more about our undergraduate programs, academic, and athletics facilities, residence halls, and more.
Walking Tours | Register
Join us for a walk around campus and learn more about our undergraduate programs, academic and athletics facilities, residence halls, and more. Select Friday tours include an information session before your tour begins!
Summer Semester Bike Tours | May 29–Aug. 15 | Register
Bike Tours are available Monday through Thursday. The tours highlight the complete college campus and includes a beautiful ride down Hills Beach Road to get a feel for the local scenery just off campus. Lunch and an admissions counselor-led presentation are provided on-campus at the Windward Café.
Program-Specific Information Sessions
Applied Exercise Science/Athletic Training Information Sessions I Register
Ready to learn more about UNE's Applied Exercise Science and Athletic Training programs? Join us for an information session that includes a Q&A with the chair of the Exercise and Sport Performance department followed by a tour of the department facilities and training labs. These tours depart from the Harold Alfond Forum.
Marine Science Center Tours | Register
The Marine Sciences department hosts a series of special tours of the Arthur P. Girard Marine Science Center and shares in-depth information about its marine sciences programs. These tours will depart from the Welcome Cottage.
Pre-Pharmacy Information Sessions | Register
Pre-Pharmacy information sessions are hosted by the Office of Undergraduate Admissions and representatives of the College of Pharmacy and the Pre-Pharmacy program. Students will meet at the College of Pharmacy on the Portland Campus for an information session followed by a tour of department facilities.
Open House
Fall Open House I Register for Oct. 20 | Register for Oct. 27
Join us at a fall open house and explore life at UNE! Take a tour of our beautiful campus, talk with faculty and current students, learn more about our academic majors as well as our student life and community engagement opportunities. Members of our admissions staff will be on hand to discuss your areas of interest, the application process, financial aid, and any questions you may have.
Thinking about attending UNE in the fall of 2018? Get an up-close look at life as a Nor'easter by scheduling a personalized visit to campus this spring. In addition to a general campus tour, you'll learn more about UNE through personal meetings with faculty, staff, coaches, financial aid, and sitting in on a class. Email admissions@une.edu to learn more.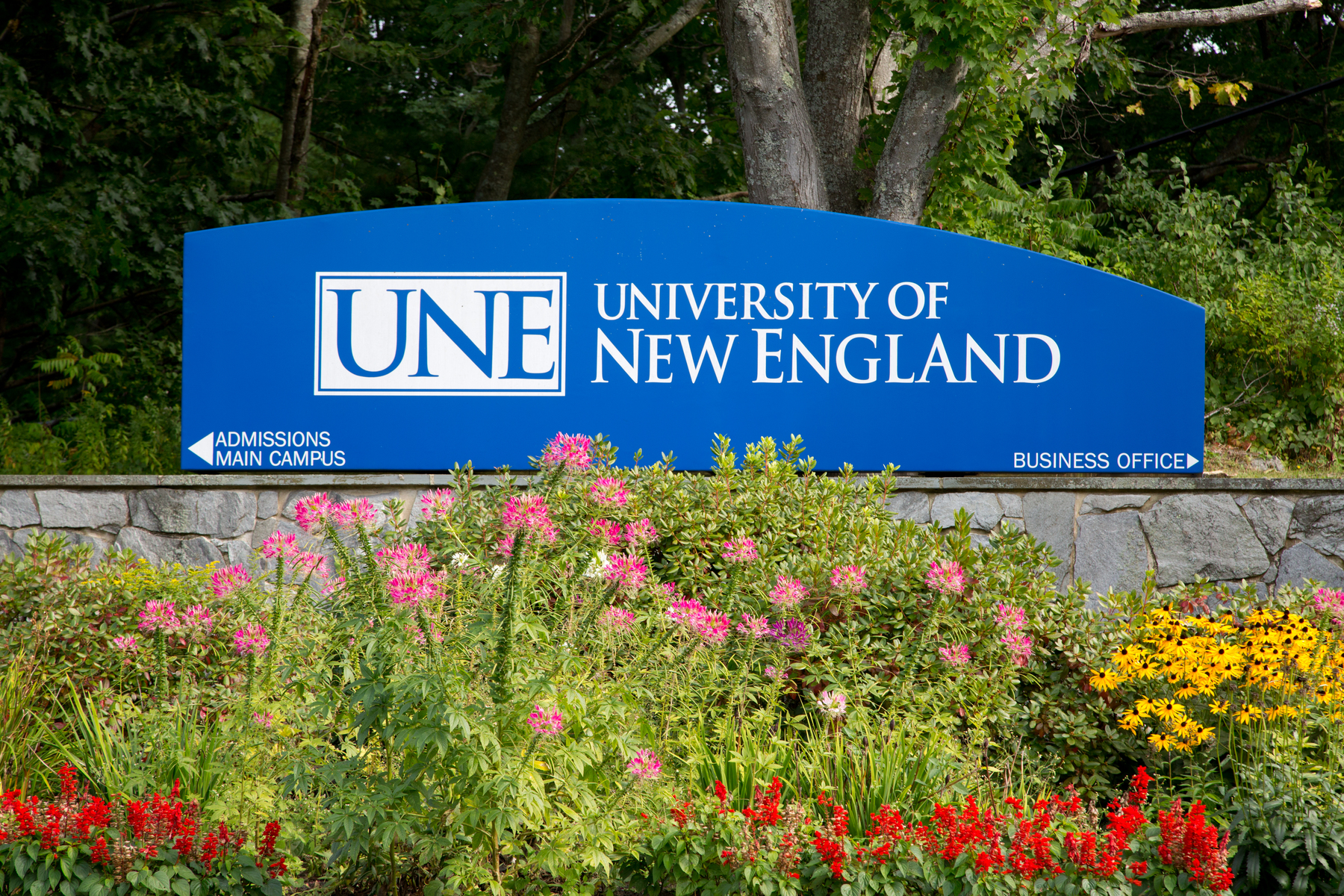 SaveSave
SaveSave
SaveSave
SaveSave