A Letter from the Provost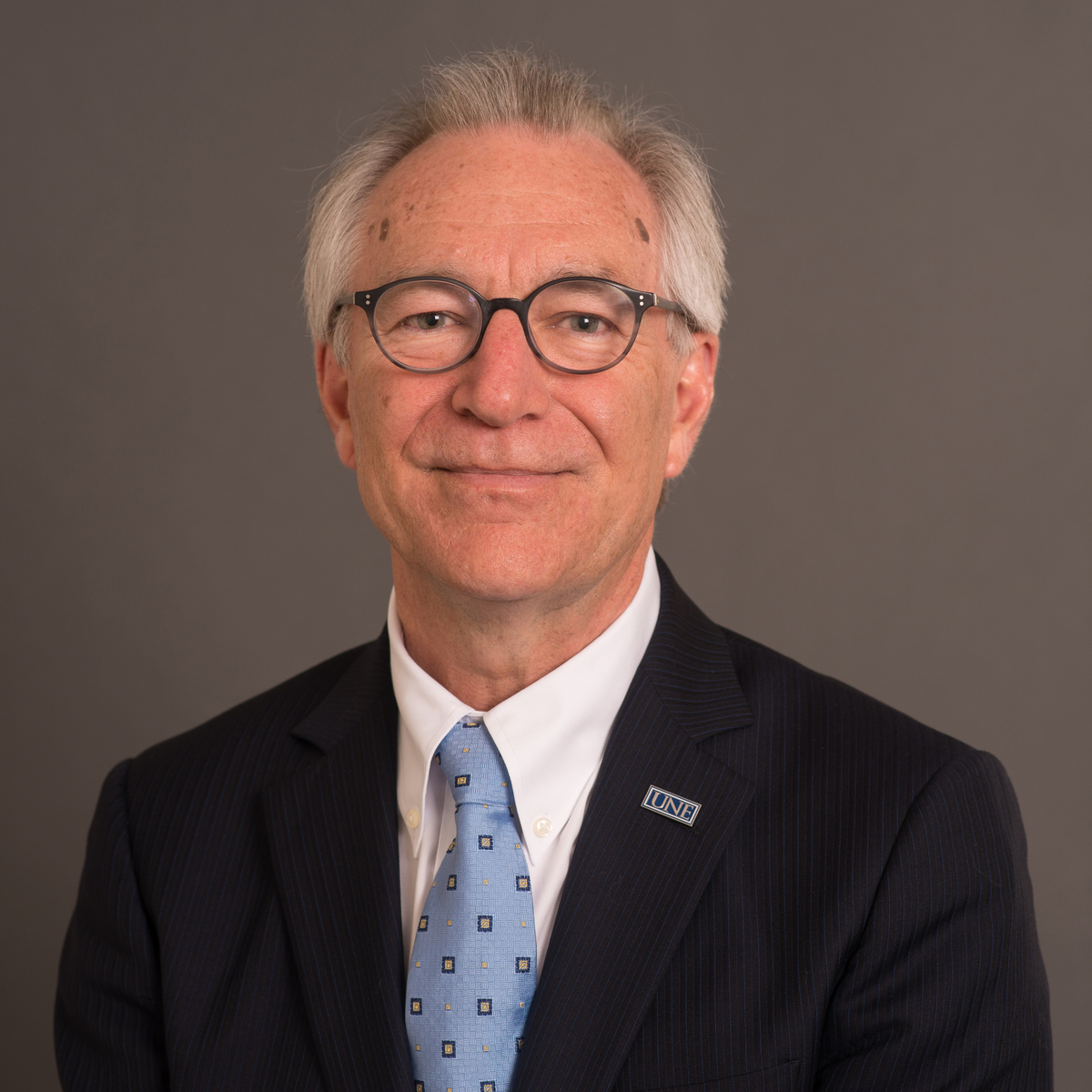 Welcome!
I joined the University of New England as the new provost in April 2018 and I am delighted to be here. I am very honored to be part of this great institution and delighted to join President James Herbert and his strong leadership team as we move UNE forward.
UNE sits on a strong foundation due to both its hard work and its strategic planning and implementation, particularly over the past decade. It is exceptionally well positioned for continued success and innovation going forward. UNE has an outstanding faculty and professional staff who provide a truly excellent, student-focused educational experience across a comprehensive portfolio of academic programs that are well aligned with the career opportunities of the region. We also have engaged, hard-working students who come here precisely because of the quality of our programs, professionals, and facilities, and our track record of student success in career outcomes. We now seek to build on that solid foundation to ensure that UNE remains strong into the future, while continuing to innovate and serve as a leader in higher education. One of our key goals over the past year has been to develop our comprehensive new strategic plan — Our World, Our Future: 2018–2023 — for the University that will guide us and help us continue to lead and innovate over the next decade and beyond. We have now completed that planning process and aggressively implementing that plan.
UNE has three core components to its mission: education, research, and community engagement. In our educational mission we seek to develop comprehensive and innovative education and training programs that are aligned with the needs of our region in order to help students to become part of today's workforce and to develop into tomorrow's leaders. In our research and scholarship we also seek to address the needs of the region and beyond by partnering with stakeholders and developing team-based, interdisciplinary programs that focus on real-world challenges and real-world solutions. But we take to heart the goal to "think globally but act locally" since the key challenges regionally, such as ocean science and health care, are not only regional but also national and international in scope. And in our community engagement programs we seek to actively engage with all the stakeholders of our region and our community including industry, non-profit and government organizations, K-12 programs, community stakeholder groups, and the citizens of the region. In our implementation of those three components within the strategic plan we will be making bold and innovative investments that will position UNE to be a truly unique and distinctive modern university.
To our prospective students, there is no better place to get a career-oriented education coupled with foundational grounding in the liberal arts, as well as research and internship opportunities that link your education and training with real-world experience leading to a fulfilling, high impact career. To our community partners, alums, parents, donors and other stakeholders, we look forward to engaging all of you as we realize our strategic vision, so that we can build our future together. And our future is very bright! Come join us for an exciting adventure.
Sincerely,
Joshua W. Hamilton, Ph.D.
Provost and Senior Vice President for Academic Affairs