Image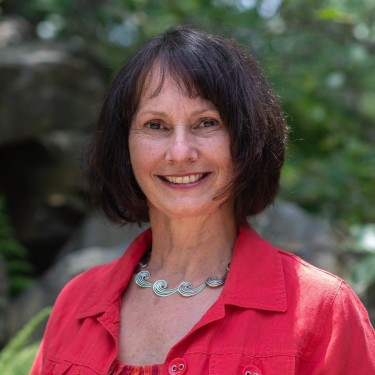 Elizabeth Dyer, M.L.I.S., A.H.I.P.
Location
Ketchum Library 109
Biddeford Campus
Contact
Beth served as Interim Dean of Library Services from June 2020 - May 2021 before becoming permanent Dean. She was previously a Research & Teaching Librarian at the Portland Campus, working with students and faculty in the graduate health professions programs.
Credentials
M.L.I.S.
University of South Carolina
M.S.Ed in Educational Leadership
University of New England
Expected 2021
Certificate, Academy of Health Information Professionals (AHIP), Senior Member
Medical Library Association (, )


Current research
Using virtual reality to teach empathy
Selected publications
Dyer E, Swartzlander BJ, Gugliucci MR. Using virtual reality in medical education to teach empathy. J Med Libr Assoc. 2018;106(4):498–500. doi:10.5195/jmla.2018.518
Riley SP, Swanson BT, Brismée JM, Sawyer SF, Dyer EJ. Low reproducibility of randomized clinical trials methodology related to sampling: a systematic methodological review. J Man Manip Ther. 2019;27(5):258–266. doi:10.1080/10669817.2019.1587134
Riley SP, Swanson BT, Dyer E. Are movement-based classification systems more effective than therapeutic exercise or guideline based care in improving outcomes for patients with chronic low back pain? A systematic review. J Man Manip Ther. 2019;27(1):5–14. doi:10.1080/10669817.2018.1532693
Strout KA, David DJ, Dyer EJ, Gray RC, Robnett RH, Howard EP.  Behavioral interventions in six dimensions of wellness that protect the cognitive health of community-dwelling older adults: a systematic review. J Am Geriatr Soc. 2016; 64(5):944-958.
Research topics
COM Geriatrics
COM Medical Education
This website uses cookies to understand how you use the website and to improve your experience. By continuing to use the website, you accept the University of New England's use of cookies and similar technologies. To learn more about our use of cookies and how to manage your browser cookie settings, please review our Privacy Notice.