Image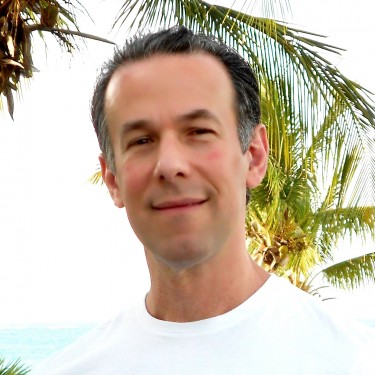 Before joining the faculty in 2005, Dr. Stevenson had two successful careers: one as a professional musician in Boston; the other working for luxury hotel brands in Washington, D.C. and Boston. Dr. Stevenson embarked on his third career by completing a Ph.D. in Behavioral Neuroscience at American University and trained in the Psychopharmacology laboratory of Dr. Anthony L. Riley. Following his graduate training, he did a post-doctoral fellowship in Pharmacology in the laboratory of Dr. Steve Negus at McLean Hopspital / Harvard Medical School.
Credentials
Ph.D.
American University
2002
M.A.
American University
1992
B.A.
Muhlenberg College
1986
Post-Doctoral Training, Pharmacology
McLean Hospital-Harvard Medical School (2002 - 2005, )


Selected publications
(*Signifies current or former UNE CAS undergraduate, COM, or CDM student co-author)
Stevenson GW, Giuvelis D, *Cormier J, *Cone K, *Atherton P, *Krivitsky R, *Warner E, *St. Laurent B, *Dutra J, Bidlack JM, Szabò L, Polt R, Bilsky EJ. Behavioral pharmacology of the mixed-action delta-selective opioid receptor agonist BBI-11008: studies on acute, inflammatory and neuropathic pain, respiration, and drug self-administration. Psychopharmacology, in press, 2020.
*Cone K, *Lanpher J, *Kinens A, *Richard P, *Couture S, *Brackin R, *Payne E, *Harrington K, Rice KC, Stevenson GW. Delta/mu opioid receptor interactions in operant conditioning assays of pain-depressed responding and drug-induced rate suppression: assessment of therapeutic index in male Sprague Dawley rats. Psychopharmacology, 235(5):1609-1618; 2018.
*Cormier J, *Cone K, *Lanpher J, *Kinens A, Henderson T, Liaw L, Bilsky EJ, King T, Rosen CJ, Stevenson GW. Exercise reverses pain-related weight asymmetry and differentially modulates trabecular bone microarchitecture in a rat model of osteoarthritis. Life Sciences, 180:51-19; 2017.
*Warner E, *Krivitsky R, *Cone K, *Atherton P, *Pitre T, *Lanpher J, Giuvelis D, Bergquist I, King T, Bilsky EJ, Stevenson GW. Evaluation of a post-operative pain-like state on motivated behavior in rats: Effects of plantar incision on progressive-ratio food-maintained responding. Drug Development Research, 76(8):432-441; 2015.
Stevenson GW, *Luginbuhl A, *Dunbar C, *LaVigne J, *Dutra J, *Atherton P, *Bell B, *Cone K, Giuvelis D, Polt R, Streicher JM, Bilsky EJ. The mixed-action delta/mu opioid agonist MMP-2200 does not produce conditioned place preference but does maintain drug self-administration in rats, and induces in vitro markers of tolerance and dependence. Pharmacology, Biochemistry and Behavior, 132:49-55; 2015.
Stevenson GW, *Mercer H, *Cormier J, *Dunbar C, *Benoit L, *Adams C, *Jezierski J, *Luginbuhl A, Bilsky EJ. Monosodium iodoacetate-induced osteoarthritis pain-depressed wheel running in rats: Implications for preclinical behavioral assessment of chronic pain. Pharmacology, Biochemistry and Behavior, 98:35-42; 2011.
Stevenson GW, Bilsky EJ, Negus SS. Targeting pain-suppressed behaviors in preclinical assays of pain and analgesia: Effects of morphine on acetic acid-suppressed feeding in C57BL/6J mice. The Journal of Pain, 7(6):408-416; 2006.
Stevenson GW, Folk JE, Rice KC, Negus SS. Interactions between delta and mu opioid agonists in assays of schedule-controlled responding, thermal nociception, drug self-administration, and drug versus food choice in rhesus monkeys: Studies with SNC80 and heroin. The Journal of Pharmacology and Experimental Therapeutics, 314:221-231; 2005.
Research interests
- Medications development & evaluation for the treatment of chronic pain and drug abuse
- Opioid receptor interactions
- Gut microbiome regulation of peripheral and central inflammation and pain

Research topics
Addiction
Animal Model
Behavioral Neuroscience
Drug Interactions
Exercise and Resilience
Pain
Psychopharmacology
This website uses cookies to understand how you use the website and to improve your experience. By continuing to use the website, you accept the University of New England's use of cookies and similar technologies. To learn more about our use of cookies and how to manage your browser cookie settings, please review our Privacy Notice.