Image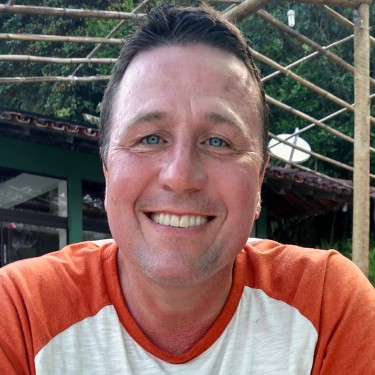 Jeffrey Parmelee, Ph.D.
Associate Teaching Professor
Location
Decary 347
Biddeford Campus
Contact
I currently teach mostly Anatomy & Physiology, but am an evolutionary biologist/ecologist by training.  I am primarily interested in reptiles and amphibians, but have broad interests in all vertebrates and natural history as a whole from fungi to plants to insects.  
Credentials
Ph.D., Systematics and Ecology
University of Kansas
1998
M.S., Biology
Illinois State University
1990
B.A., Biology
Illinois Wesleyan University
1987
Animal behavior
Biology
Conservation biology
Ecology
Evolution of human disease
Evolutionary biology
Herpetology
Natural history
Wetland ecology
Wetlands
Selected publications
LeClair, G., Chatfield, M. W. H., Wood, Z., Parmelee, J., & Frederick, C. A. 2021. Influence of the COVID-19 pandemic on amphibian road mortality. Conservation Science and Practice, e535. https://doi.org/10.1111/csp2.535
Bates, A. E., R. B. Primack... J. Parmelee... 2021. Global COVID-19 lockdown highlights humans as both threats and custodians of the environment, Biological Conservation, Volume 263:109175. https://doi.org/10.1016/j.biocon.2021.109175
Frese, P.W., J.L. Christiansen, and J.R. Parmelee. Chapter 14 - Iowa. in A.R. Breisch, W.H. Martin, J.B. Sealy, C.E. Petersen, and E. Possardt (eds.). 2021. The Timber Rattlesnake: Life History, Distribution, Status, and Conservation Action Plan. Partners in Amphibian and Reptile Conservation Technical Publication CAP-1. Published by Amphibian and Reptile Conservancy, Inc. Nashville, TN.
Wang, Y-M, J. Parmelee, Y-W Guo, and I-H Tsai. 2010. Absence of phospholipase A2 in most Crotalus horridus venom due to translation blockage: comparison with Crotalus horridus atricaudatus venom. Toxicon  56(1):93-100.
C. R. Bursey, S. R. Goldberg, and J. R. Parmelee. 2005. Helminth parasites of lizards from Reserva Cuzco Amazónico, Peru. Comparative Parisitology 72(1):50-68.
Knutson, M. G., W. B. Richardson, D. M. Reineke, B. R. Gray, J. R. Parmelee, and S. E. Weick. 2004. Agricultural ponds support amphibian populations. Ecological Applications. 14(3):669-684.
Christiansen, J. L. and J. R. Parmelee. 2003. A Key to the Eggs and Nests of Iowa Turtles.  Journal of the Iowa Academy of Science. 110(3-4):44-50.
Parmelee, J. R., M. G. Knutson, and J. E. Lyon. 2002. A field guide to amphibian larvae and eggs of Minnesota, Wisconsin, and Iowa . U.S. Geological Survey, Biological Resources Division, Information and Technology Report USGS/BRD/ITR-2002-004, Washington, D. C. iv + 38pp
Parmelee, J. R. 1999. Trophic ecology of a tropical anuran assemblage. Scientific Papers of the Natural History Museum, University of Kansas 11:1–59.
Meinhardt, D. J. and J. R. Parmelee. 1996. A new species of Colostethus (Anura: Dendrobatidae) from Venezuela. Herpetologica 52(1):70–77.
Busby, W. and J. R. Parmelee. 1996. Historical changes in a herpetofaunal assemblage in the Flint Hills of Kansas. American Midland Naturalist 135:81–91.
Busby, W., J. T. Collins, and J. R. Parmelee. 1996. The Reptiles and Amphibians of Fort Riley and Vicinity. Kansas Biological Survey. 72 pp., 64 color photographs.
Parmelee, J. R. and C. Guyer. 1995. Sexual differences in foraging behavior of an anoline lizard, Norops humilis. J. Herpetol. 29(4):619–621.
Other scholarly activity
Associate Editor, Herpetological Conservation and Biology (2014-2018)
Editor, Journal of the Iowa Academy of Science 2004-2008; Associate Editor for Zoology 2002-3
Herpetology Subcommittee of the Iowa DNR 2008-10
Herpetological Consultant, EPA/IDOT study, Ecological assessment of compensatory wetland mitigation. 2005-2006
Co-Investigator, Amphibian and reptile surveys of Wapsipinicon river public lands in Clinton and Scott counties, Iowa. 2002
Herpetological Consultant, USGS project: Farm ponds as critical habitats for native amphibians. 2000-2