Image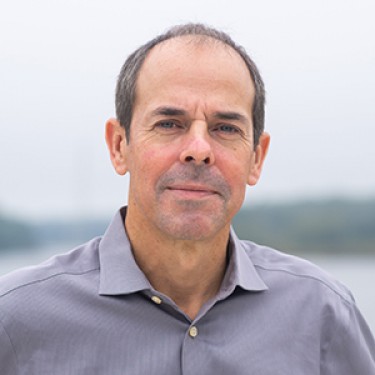 Chair, Business Department
Associate Professor
Location
Decary 317
Biddeford Campus
Contact
Dr. Austin is the P.D. Merrill Endowed Chair of Business. Prior to joining University of New England, Dr. Austin was a professor in the School of Leadership Studies at Fielding Graduate University. He has also worked as a Principal at Decision Strategies International and a management professor at Penn State University and The University of Washington, Bothell. He has taught executives at Duke CE, Georgetown University, Penn State University, Thunderbird School of International Management, University of North Carolina, and The Wharton School.
John has worked with numerous Global Fortune 500 companies, government agencies, and non-profit organizations as an executive development resource and is a frequent conference speaker. He is a member of the Academy of Management and the National Speakers Association.
John is an experienced facilitator who has worked with practicing executives on six continents. He has developed leaders and led long-term projects in the areas of change management, scenario planning, team performance, strategic decision-making, and strategy execution. His experience with individuals at all levels of organizations enables him to translate broad strategies and concepts into actionable, engaging programs.
Dr. Austin's research has been published in leading management and applied psychology journals such as Journal of Applied Behavioral Science, Journal of Applied Psychology, and Organization Science as well as practice-oriented publications including HR Magazine, Fast Company, and The OD Practitioner. John's work has been recognized with three Best Paper awards from the Academy of Management including the prestigious Newman Dissertation Award.
Credentials
Ph.D.
Boston College
1998
B.A.
The Johns Hopkins University
1991
Entrepreneurship
Leadership development
Organizational behavior
Organizational change
Strategic planning
Selected publications
Austin, J. 2015. Leading Effective Change: A Primer for the HR Professional. A report for the SHRM Foundation's Effective Practice Guidelines series, SHRM Foundation: Alexandria, VA.
Austin, J. 2015. Unquestioned Brilliance: Navigating a Fundamental Leadership Trap, Fisher Baldwin Press
Austin, J.R. 2013. Making knowledge actionable: Three key translation moments. Journal of Organization Design, 2(3): 29-37.
Austin, J. R., & Bartunek, J. M. 2012. Organization Change and Development: In practice and in theory. In The Handbook of Psychology: Volume 12 Industrial and Organizational Psychology, (pp 390-411), New York: John Wiley & Sons.
Austin, J.R. 2009. Initiating controversial strategic change in organizations. OD Practitioner, 41(3): 24-29.
Austin, J.R. 2009. Mapping out a game plan for change. HR Magazine, Society for Human Resource Management.
Bartunek, J.M., Austin, J.R., & Seo, M. 2008. The conceptual underpinnings of intervening in organizations. In T.G. Cummings (Ed.) Handbook of Organization Development, (pp 151-166) Thousand Oaks, CA: Sage.
Austin, J. R., & Bartunek, J. M. 2003. Theories and practices of organization development. In W. Borman, D. Ilgen, & R. Klimoski, Ed., The Handbook of Psychology: Volume 12 Industrial and Organizational Psychology, (pp 309-332), New York, NY: John Wiley &Sons.
*Reprinted in Organization Development: A Jossey-Bass Reader, J. V. Gallos (Ed.), 2006.
Austin, J. R. 2003. Transactive memory in organizational groups: The effects of content, consensus, specialization, and accuracy on group performance. Journal of Applied Psychology, 88(5): 866-878.
Creed, W. E. D., Scully, M., & Austin, J. R. 2002. Clothes make the person? The tailoring of legitimating accounts and the social construction of identity. Organization Science, 13(5): 475-496.
Austin, J. R. 1997. A method for facilitating controversial social change in organizations: Branch Rickey and the Brooklyn Dodgers. The Journal of Applied Behavioral Science, 33(1): 101-118.
Austin, J. R. 1997. A cognitive framework for understanding demographic influences in groups. The International Journal of Organizational Analysis, 5(4): 342-359.
This website uses cookies to understand how you use the website and to improve your experience. By continuing to use the website, you accept the University of New England's use of cookies and similar technologies. To learn more about our use of cookies and how to manage your browser cookie settings, please review our Privacy Notice.