Image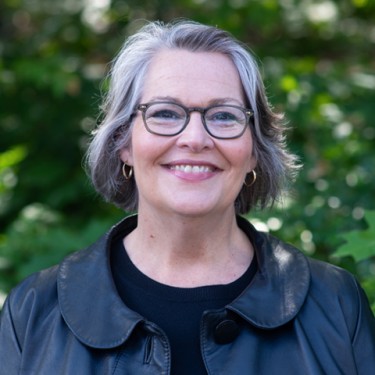 Karen L. Houseknecht, B.S., M.S., Ph.D.
Professor of Pharmacology
Associate Provost for Research and Scholarship
Location
Pickus Center for Biomedical Research 105
Portland Campus Biddeford Campus
Contact
Dr. Houseknecht's career, which has spanned academic and corporate research environments, has focused on her unwavering passion around the discovery and development of novel therapeutics, including pharmaceutical, biologic and nutritional therapies for the treatment of metabolic disorders such as diabetes and obesity.  
Dr. Houseknecht's current research is focused on 1) identifying mechanisms underlying endocrine and metabolic side effects of antipsychotic medications and the implications of off-label prescribing of these medications to vulnerable populations such as children and the elderly; 2) new therapeutic/drug discovery and development; and 3) identifying mechanistic links between the regulation of mood and metabolism, with application to the treatment of mood disorders, sleep disorders, obesity and diabetes.  Exploratory projects in the lab include exploration of novel mechanisms of drug metabolism, with special interest in the bone marrow compartment.  Dr. Houseknecht's NIH funded research involves student researchers both at the undergraduate and graduate levels.
Prior to joining UNE, Karen served as Vice President of Global Research and Development at ASDI, Inc., a multinational company providing products and services for clients in the pharmaceutical, biotech, academic and NGO research sectors. At ASDI, Karen was the chief scientist and was responsible for developing and executing the global scientific strategy for the company as well as managing the global chemistry, analytical, and DMPK disciplines.  She also led efforts devoted to building and managing scientific business partnerships in the academic and NGO research partners.
Prior to her role at ASDI, Karen led drug discovery research teams at Pfizer, Inc., most recently serving as Associate Research Fellow, Diabetes Drug Discovery, Division of Cardiovascular, Metabolic and Endocrine Diseases. Karen is the author of over 50 scientific publications and patents and has also served as Assistant professor of Endocrinology and Metabolism, at Purdue University and Adjunct Assistant Professor of Medicine, Indiana University Medical School.  In 1998, Karen served as Honorary Visiting Professor of Clinical Medicine at the Karolinska Hospital in Stockholm, Sweden.
In 1994, Karen accepted a position as Research Fellow at Harvard Medical School in the Department of Endocrinology and Metabolism, Beth Israel Hospital, Boston. There Karen's research focused on elucidating the mechanisms of insulin action using transgenic mouse technology to better understand the pathology of diabetes and obesity. Karen was also involved in some of the first research on the newly discovered obesity hormone, leptin. While at Harvard, Karen received a research fellowship grant from the U.S. Department of Agriculture to support her diabetes research.
Throughout her career, Karen has been an advocate for women in science and has served as a scientific mentor both in academia and the pharmaceutical industry. She is the recipient of the 2005 Power of Women Award for her work supporting educational and leadership opportunities for women and girls. In 2006, Karen was awarded the Women of Innovation Award for Large Business Innovation and Leadership by the CT Technology Council and was elected to the National Board of Directors for the Association of Women in Science (AWIS).  Karen was awarded the 2007 Outstanding Alumni Award from Cornell University, College of Agriculture and Life Sciences for her scientific achievements, leadership in the pharmaceutical industry, advocacy for women and girls, and support of Cornell's mission. Most recently, Karen was recognized by the Connecticut Womens Hall of Fame as one of the best of "A New Century of Women in Science".
Credentials
M.S.
University of Georgia
1988
Ph.D.
Cornell University
1994
Post-Doctoral Training, Endocrine Research Fellow, Division of Endocrinology & Metabolism
Beth Israel Hospital/Harvard Medical School (Boston, Massachusetts)


Current research
Dr Houseknecht's research program lies at the interface of neuroscience and endocrinology/metabolism. Whether studying drugs of abuse or atypical anti-psychotic medications (SGAs), her research focuses on the pharmacology underlying mechanisms of action and mechanisms of adverse events (safety), particularly central nervous system regulation of whole-body energy metabolism (including diabetes). Dr Houseknecht's work also specifically focuses on novel therapeutic discovery, leading pharmacology and drug metabolism efforts to enhance drug target identification/validation and lead development
Selected publications
Houseknecht, K.L., Bouchard, C.C. and Black, C.A. 2017. Mini-Review: Elucidating the mechanism(s) underlying antipsychotic and antidepressant-mediated fractures. J. Mental Health & Clin Psychology 1:9-13.                                          
Motyl, K.J., Beauchemin, M., Barlow, D., Le, P.T., Nagano, K., Treyball, A., Contractor, A., Baron, R., Rosen, C.J. and Housenecht, K.L. 2017.  A novel role for dopamine signaling in the pathogenesis of bone loss from the atypical antipsychotic drug risperidone in female mice. Bone 103:168-176.
McLane, V.D, Bergquist, I., Cormier, J., Barlow, D.J., Houseknecht, K.L., Bilsky, E.J. and Cao, L. 2017.  Long-term morphine delivery via slow release morphine pellets and osmotic pump:  Serum concentration, analgesia, and naloxone-precipitated withdrawal. Life Sciences 185:1-7.
Motyl, K.J., DeMambro, V.E., Barlow, D., Olshan, D., Nagano, K., Baron, R., Rosen, C.J. and Houseknecht, K.L. 2015. Propranolol attenuates risperidone-induced bone loss in female mice. Endocrinology 156:2374-83.
Caglic, D., Krutein, M., Bompiani, K., Barlow, D., Benoni, G., Pelletier, J., Reitz, A., Lairson, L, Houseknecht, K., Smith, G. and Dickerson, T. 2014.  Identification of clinically viable quinolinol inhibitors of botulinum neurotoxin A light chain. J. Med. Chem. 57:669-76.
Aarde, S., Angrish, D., Barlow, D., Wright, M., Vandewater, S., Houseknecht, K., Dickerson, T. and Taffe, M. 2013. Mephedrone (4-methylmethcathinone) supports intravenous self administration in Sprague-Dawley and Wistar rats. Addiction Biology 18:786-799.
Miller, M.L., Creehan, K.M., Angrish, D., Barlow, D.J., Houseknecht, K.L., Dickerson, T.J. and Taffe, M.A. 2013. Changes in ambient temperature differentially alter the thermoregulatory and locomotor stimulant effects of 4-methylmethcathinone (mephedrone). Drug and Alcohol Depend. 127:248-253
Motyl, K.J., de Paula, I.D., Maloney, A.E., Lotinun, S., Bornstein, S., de Paula, F.J.A., Baron, R., Houseknecht, K.L. and Rosen, C.J. 2012. Trabecular bone loss after administration of the second-generation antipsychotic risperidone is independent of weight gain. Bone 50:490498.
Huang, P-K, Aarde, S.M., Angrish, D., Houseknecht, K.L., Dickerson, T.J., Taffe, M.A. 2012. Contrasting effects of d-methamphetamine, 3,4-methylenedioxymethamphetamine, 3,4methylenedioxypyrovalerone, and 4-methylmethcathione on wheel activity in rats. Drug and Alcohol Depend. 126:168-175.
 Wright,  M.J. Jr, Angrish D,  Aarde S. M., Barlow D. J., Buczynski,  M. W., Creehan, K. M., Vandewater, S. A., Parsons, L. H., Houseknecht, K. L., Dickerson, T. J. and Taffe, M .A. 2012. Effect of ambient temperature on the thermoregulatory and locomotor stimulant effects of 4-methylmethcathinone in wistar and sprague-dawley rats. PLoS One. 7(8):e44652. Epub 2012 Aug 31.
DeNinno, M.P., Wright, S.W., Etienne, J.B., Olson, T.V., Rocke, B.N., Corbett, J.W., Kung, D.W., DiRico, K.J., Andrews, K.M., Millham, M. L., Parker, J.C., Esler, W., van Volkenburg, M., Boyer, D.D., Houseknecht, K.L. and Doran, S.D. 2012. Discovery of triazolopyrimdinebased PDE8B inhibitors: Exceptionally ligand-efficient and lipophilic ligand-efficient compounds.  Bioorg. Med. Chem. Lett. doi: http://dx.doi.org/10.1016/j.bmcl.2012.06.079.
DeNinno, M.P., Wright, S.W., Visser, M.S., Etienne, J.B., Moore, D., Olson, T., Rocke, B., Sacdalan, M., Zarbo, C., Millham, M., Doran, S. and  Houseknecht, K. 2011. 1,5-Substiuted nipecotic amides: Selective PDE8 inhibitors displaying diastereomer-dependent microsomal stability. Bioorg. Med. Chem. Lett. 21:3095-3098.
Capek, P., Zhang, Y., Barlow, D., Houseknecht, K., Smith, G. and Dickerson, T. 2011. Enhancing the pharmacokinetic properties of Botulinum neurotoxin serotype A protease inhibitors through rational design. ACS Chem. Neurosci. DOI: 10.1021/cn200021q
Torres, T.P., Fujimoto, Y., Donahue, E.P., Prinz, R.L., Houseknecht, K.L., Treadway, J.L. and Shiota M.  2011. Defective glycogenesis partially contributes toward the inability to suppress hepatic glucose production in response to hyperglycemia and hyperinuslinemia in Zucker Diabetic Fatty Rats. Diabetes 60:2225-33.
Millham, M., Zavadoski, W., Treadway, J., Houseknecht, K., and Gibbs, M. 2008. DGAT, a gene associated with triacylglycerol synthesis, is differentially expressed in tissues associated with metabolic syndrome. OBESITY 16:S97-S98.
Houseknecht, K.L., Robertson, A.S., Zavadoski, W. Gibbs, E.M., Johnson, D.E. and Rollema, H. 2007. Acute effects of atypical antipsychotics on whole body insulin resistance in rats: Implications for adverse metabolic effects. Neuropsychopharmacology 32:289-297.
Carvalho, E., Schellhorn, S.E., Zabolotny, J.M., Martin, S., Tozzo, E., Peroni, O.D., Houseknecht, K.L., Mundt, A., James, D.E. and Kahn, B.B. 2004. GLUT4 over-expression or deficiency in adipocytes of transgenic mice alters the composition of GLUT4 vesicles and the sub-cellular localization of GLUT4 and IRAP. J. Biol. Chem. 279:21598-21605.
Research interests
Dr. Houseknecht's research interests focus on the discovery of novel therapeutics for the treatment of diseases associated with metabolic syndrome