Image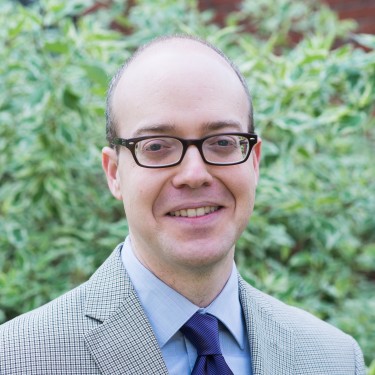 Associate Professor of Medicinal Chemistry,
Department of Pharmaceutical Sciences and Administration
Location
Pharmacy Building, Rm 305
Eligible for Student Opportunities
Ron Hills is a tenured faculty at the University of New England campus in Portland, Maine. Since joining the School of Pharmacy in 2010, he has taught courses in biochemistry, medicinal chemistry, computer programming, and pharmacology. Dr. Hills' research specialty is in multiscale computational modeling. His interests also include the role of lipids and nutrition in chronic health and disease, which he incorporates in his teaching.
Students working in Dr. Hills' laboratory use computer modeling methods to simulate the molecular dynamics of membrane protein systems relevant to drugs and disease. Topics of focus include the role of lipid-protein interactions in cell function and acquired multidrug resistance associated with ABC transporters.
Credentials
Ph.D., Biophysics
Scripps Research Institute
2008
B.S., Summa Cum Laude, Biochemistry
Florida State University
2003
Biochemistry
Cardiovascular disease
Medicinal chemistry
Pharmacology
Protein structure and function
Scientific computing
Team-based learning
NIH Kirschstein Postdoctoral Research Fellow, 2009-2010
University of Utah, 2008-2010


Selected publications
White, A.M.B., H.R. Mishcon, J.L. Redwanski and R.D. Hills Jr. 2020. Statin treatment in specific patient groups: Role for improved cardiovascular risk markers. Journal of Clinical Medicine 9:3748.  Article
Hills Jr., R.D., B.A. Pontefract, H.R. Mishcon, C.A. Black, S.C. Sutton and C.R. Theberge. 2019. Gut microbiome: Profound implications for diet and disease. Nutrients 11:1613. 2020 Editor's Choice, Article
Hills Jr., R.D. 2018. Refining amino acid hydrophobicity for dynamics simulation of membrane proteins. PeerJ 6:e4230.  Article
Fosso-Tande, J., C. Black, S.G. Aller, L. Lu and R.D. Hills Jr. 2017. Simulation of lipid-protein interactions with the CgProt force field. AIMS Molecular Science 4:352-69.  Article
Hills Jr., R.D. and N. McGlinchey. 2016. Model parameters for simulation of physiological lipids. Journal of Computational Chemistry 37:1112-18.  Article
Research interests
Multiscale modeling and biomolecular simulation
Lipids and cell membrane dynamics
Multidrug resistance transport proteins


This website uses cookies to understand how you use the website and to improve your experience. By continuing to use the website, you accept the University of New England's use of cookies and similar technologies. To learn more about our use of cookies and how to manage your browser cookie settings, please review our Privacy Notice.