The CEAH promotes inclusive, narrative-informed, and outcome-oriented research on healthy aging. Any question or issue concerning health and general well-being may be addressed. The approaches to research that may be employed will depend on the topic at hand and what's been found in the past.
The CEAH supports studies of all kinds, with an emphasis on "human subjects" research (i.e., where everyday people and their needs are front and center). UNE faculty and students are invited to explore their interests and questions about aging with Dr. Meuser, CEAH director. No question is too esoteric or study idea too small (or too big) to not merit open discussion and consideration. All research starts with a good question or two. Asking is the first step to making research happen!
Just as all questions are welcome, so are all disciplines and methodological approaches valued and invited. All approaches – quantitative, qualitative, narrative, mixed methods, phenomenological, observational, clinical, experimental, longitudinal – have their place.
The Center's ability to promote quality research on aging will be evaluated in many ways over time, but especially through the following metrics of success:
Publication of research findings by faculty, students and/or key external partners in peer-reviewed journals;
Launching of new research projects sponsored, mentored or otherwise supported by the Center in a tangible way;
External funds obtained to support new or ongoing research on aging by established faculty and those new to the field of aging;
The creation of new partnerships with external institutions and stakeholders, as well as the strengthening or expansion of existing partnerships;
The diversity of research projects in the disciplines brought to the table and in the secondary efforts that may grow over time
---
Pain in Aging
UNE researchers across our colleges and departments engage in cutting-edge research at the nexus of aging and health. Here is just a sampling of the studies advancing knowledge in this field.
Many UNE researchers focus on studying pain, and age is a significant factor in all of these lines of investigation. The NIH Pain Consortium has placed significant emphasis on this area of study and the federal pain research strategy has identified pain throughout the lifespan as an area that deserves more focus. Current UNE pain studies include the following:
The mechanisms of chronic pain in osteoarthritis in both animal models and human subjects
The mechanisms of chronic pain in response to nerve injury
Nerve regeneration of peripheral nerves after injury
The regulation of tears and ocular pain in dry eye disease
Drug pharmacokinetics and pharmacodynamics
---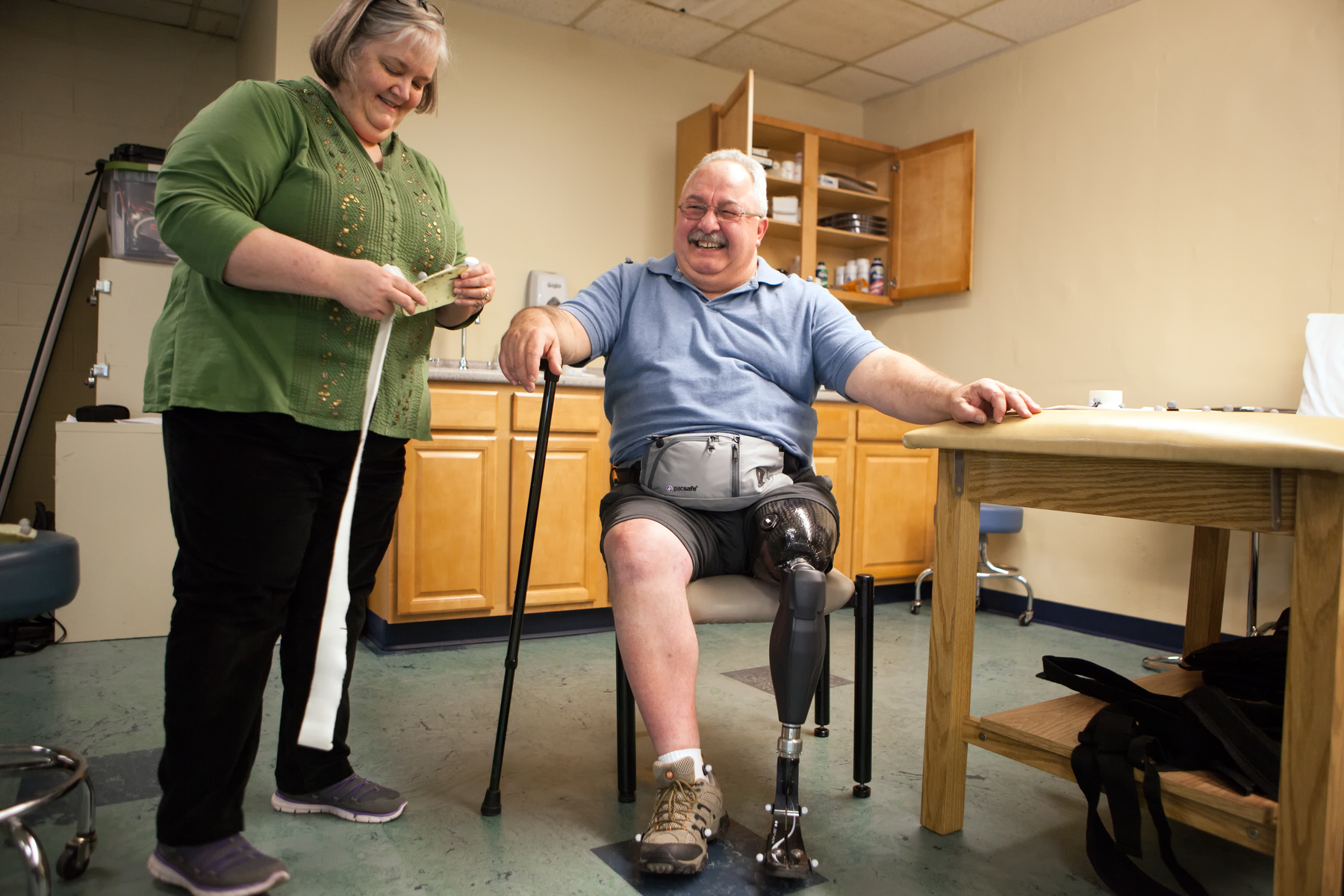 Research at UNE's Motion Analysis Lab
UNE's Motion Analysis Lab, a 1500-square-foot facility with state-of-the-art equipment, allows researchers to observe and measure human motion that cannot be observed with the naked eye, and to quantify the forces in the joints and neuromuscular and muscle systems.
This technologically-advanced learning space allows researchers to explore such crucial matters as better understanding the laws of sports biomechanics; the most effective approaches to ACL rehabilitation; new exercises to manage the effects of osteoarthritis; and more.
---