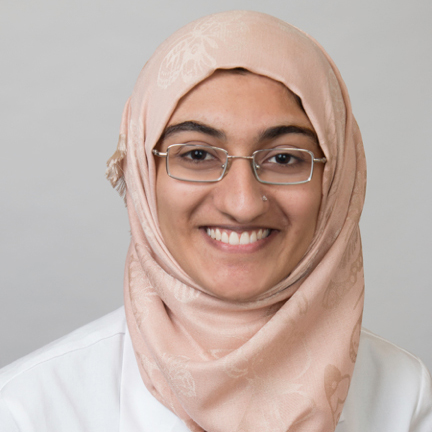 Arooba Almas
D.O. '18, UNE College of Osteopathic Medicine
First-Year Resident, ECHN Manchester Family Medicine Residency Program, CT
Arooba Almas is currently a first year medical resident at the ECHN Family Medicine Residency in Connecticut. She is a proud 2018 graduate of the UNE College of Osteopathic Medicine, where she co-founded Akesis, the college's journal of narrative medicine. She is dedicated to pursuing family medicine as her profession and hopes to practice in a manner that facilitates healing and wellness. Having lived in the Middle East, New Jersey, Connecticut, Washington D.C., and Maine, she hopes to serve a multicultural community in her future practice. Her interests in medicine include women's health, osteopathic manipulative medicine (OMM), narrative medicine, and integrative medicine. She enjoys reading British literature and poetry, learning new languages, spending time with her family, cooking, and practicing yoga.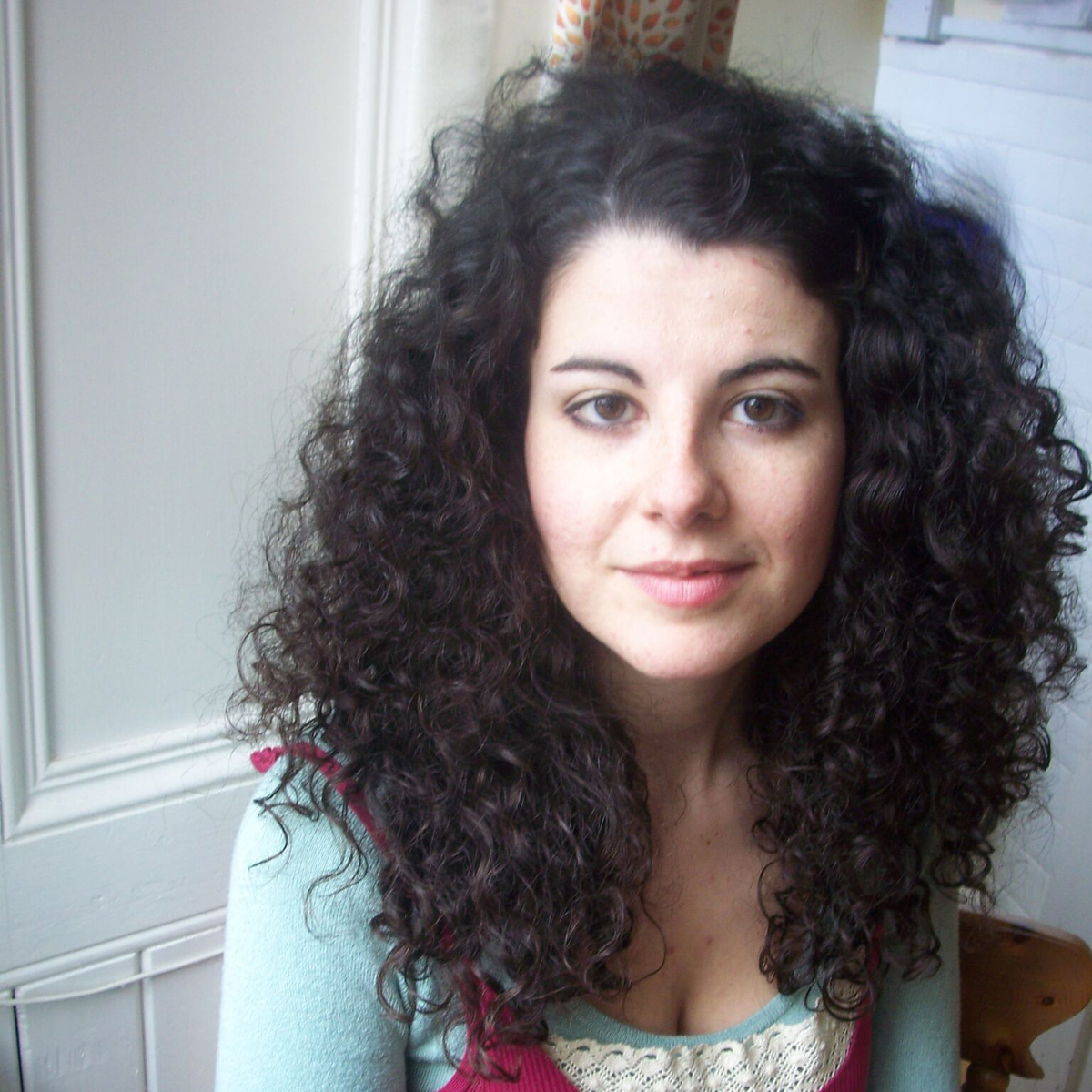 Stella Bolaki
Reader in American Literature and Medical Humanities, School of English, University of Kent
Stella Bolaki is reader in the School of English and director of the postgraduate program in Medical Humanities at the University of Kent, U.K. She is the author of Illness as Many Narratives: Arts, Medicine and Culture (Edinburgh University Press, 2016) and has published essays in Medical Humanities, Literature and Medicine, The Journal of Literary & Cultural Disability Studies and Mosaic. In 2016, she curated with Egidija Čiricaitė Prescriptions, an exhibition of artists' books on wellbeing and medicine, and in collaboration with the Maine Women Writers Collection hosted a symposium and workshop on this topic in Canterbury. More information at: https://research.kent.ac.uk/artistsbooks/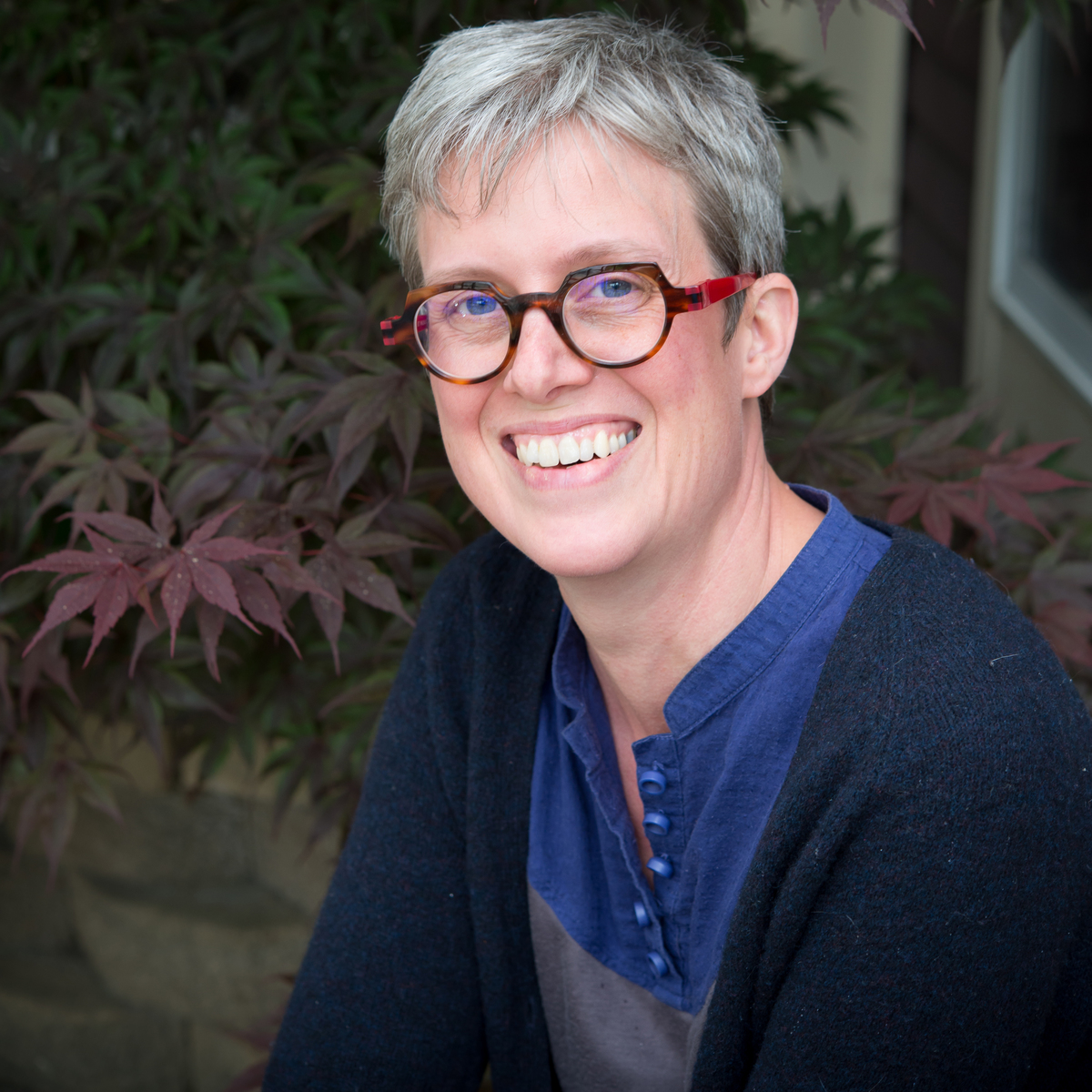 Cathleen Miller
Curator, Maine Women Writers Collection, University of New England
Cathleen Miller serves as curator of the Maine Women Writers Collection at the University of New England. She holds a Master of Library Science degree from Drexel University and a Master of Arts degree in English with a concentration in Poetry from Temple University. Cathleen's poetry has been published in numerous journals and anthologies. Cathleen is an herbalist and teacher who has a passion for connecting people with the natural world.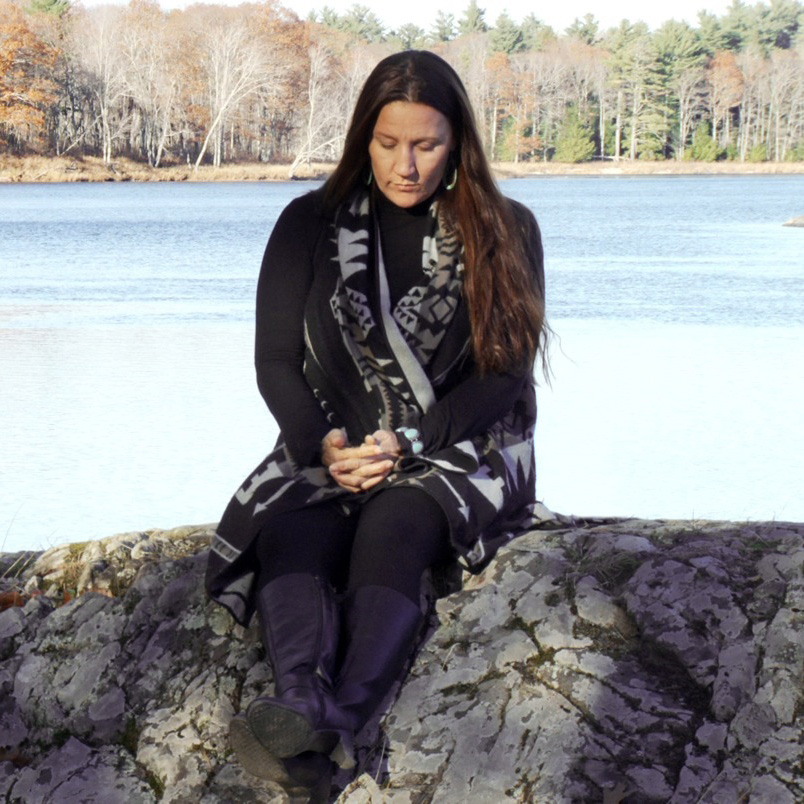 Sherri Mitchell - Weh'na Ha'mu Kwasset
Indigenous rights attorney
Founding Director, Land Peace Foundation
Advisor, Indigenous Elders and Medicine People's Council of North and South America
Sherri Mitchell was born and raised on the Penobscot Indian reservation. She received her Bachelor's degree from the University of Maine, and received her Juris Doctorate and a certificate in Indigenous People's Law and Policy from the University of Arizona's James E. Rogers College of Law. Sherri speaks and teaches around the world on issues of Indigenous rights, environmental justice, and spiritual change. She is the Founding Director of the Land Peace Foundation, an organization dedicated to the global protection of Indigenous rights and the preservation of the Indigenous way of life. Sherri currently serves as an advisor to the Indigenous Elders and Medicine People's Council of North and South America.
Her work is featured in the documentary film Dancing with the Cannibal Giant (New Story Film, 2017), and her first book Sacred Instructions (North Atlantic Books, 2018) was released in February. Sherri is also the cohost of the radio program Love (and Revolution) Radio, which focuses on real-life stories of heart-based activism and revolutionary spiritual change.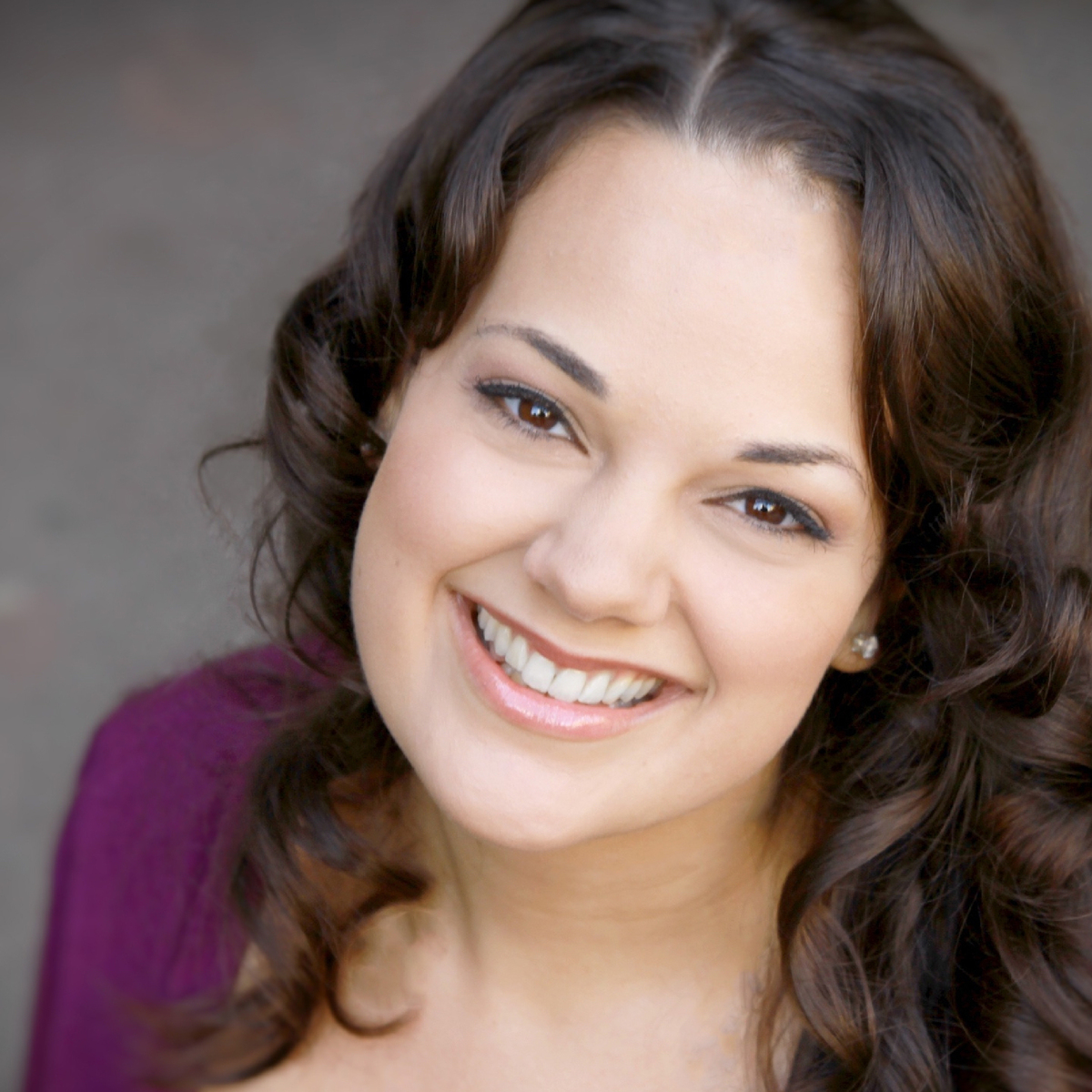 Meghan Morash
Master's in Social Work/Certificate in Applied Arts and Social Justice '18, UNE
Meghan D. Morash is a recent graduate of the University of New England's School of Social Work, finishing with her M.S.W. and a Certificate in Applied Arts and Social Justice. With a background in theater, it has been her mission to combine theatre with social justice and create change. Theater has been used for hundreds of years to tell the stories of people who may not have a voice otherwise. In using theater for therapy, you get the chance to step back just enough to be able to look at the situation from a different light. Meghan plans to continue this work as she begins her professional career working with Art of Awareness.
Maeve Morse
Neuroscience/Art History minor '18, Bowdoin College
Maeve Morse graduated from Bowdoin College in 2018 with a major in Neuroscience and a minor in Art History. Throughout her time at Bowdoin, she was interested in how these seemingly disparate academic areas intersected. This led to a fascination with visual representations of patient narratives, a topic she explored through the work of Martha Hall in her senior year. She is currently an associate consultant at Trinity Partners in Waltham, MA with plans to attend medical school in the future.
Mihku Paul
Mihku Paul is a Maliseet writer and artist born and raised in Maine. She grew up on the Penobscot River and received both a traditional Indigenous education and one through the predominantly white public school system. She is the author/creator of a one woman installation at the Abbe Museum, Look Twice: The Waponaki in Image & Verse. Mihku holds a B.A. in Human Development and Communication, and is a 2010 graduate of the Stonecoast M.F.A. program in creative writing. She has worked as a cultural consultant in Portland public schools for more than 20 years. She is the author of 20th Century PowWow Playland (poetry). Recent credits include a chapter in Transforming Our Practices, a teaching pedagogy text focused on Indigenous educational paradigms.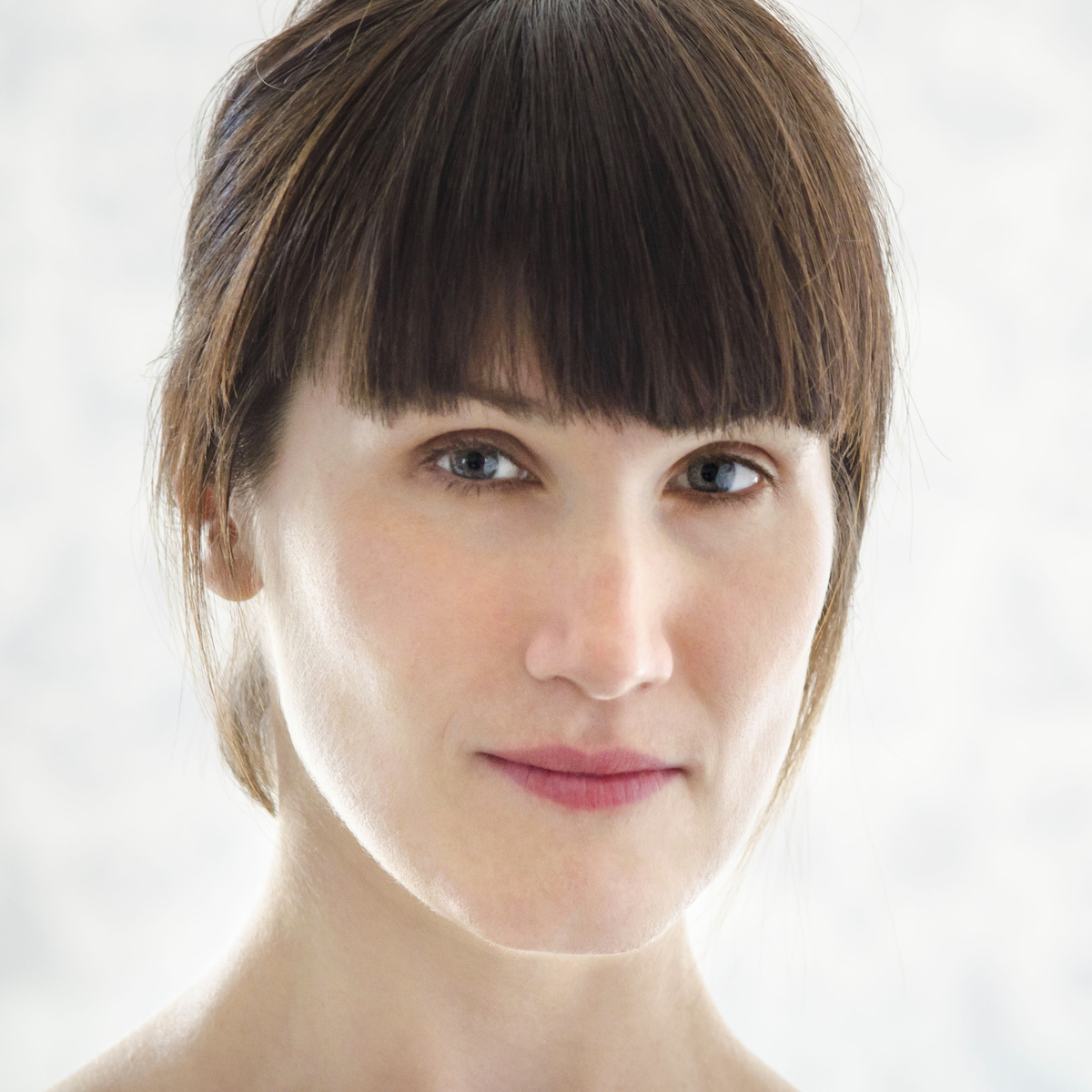 Mira M. Ptacin
Mira Ptacin is the author of Poor Your Soul (winner of the 2016 Maine Literary Award and a Kirkus Best Book of 2016). She lives on Peaks Island, Maine, with her family and is working on her forthcoming book, The In-Betweens (Liveright Publishing). To read more of her works, visit www.miramptacin.com.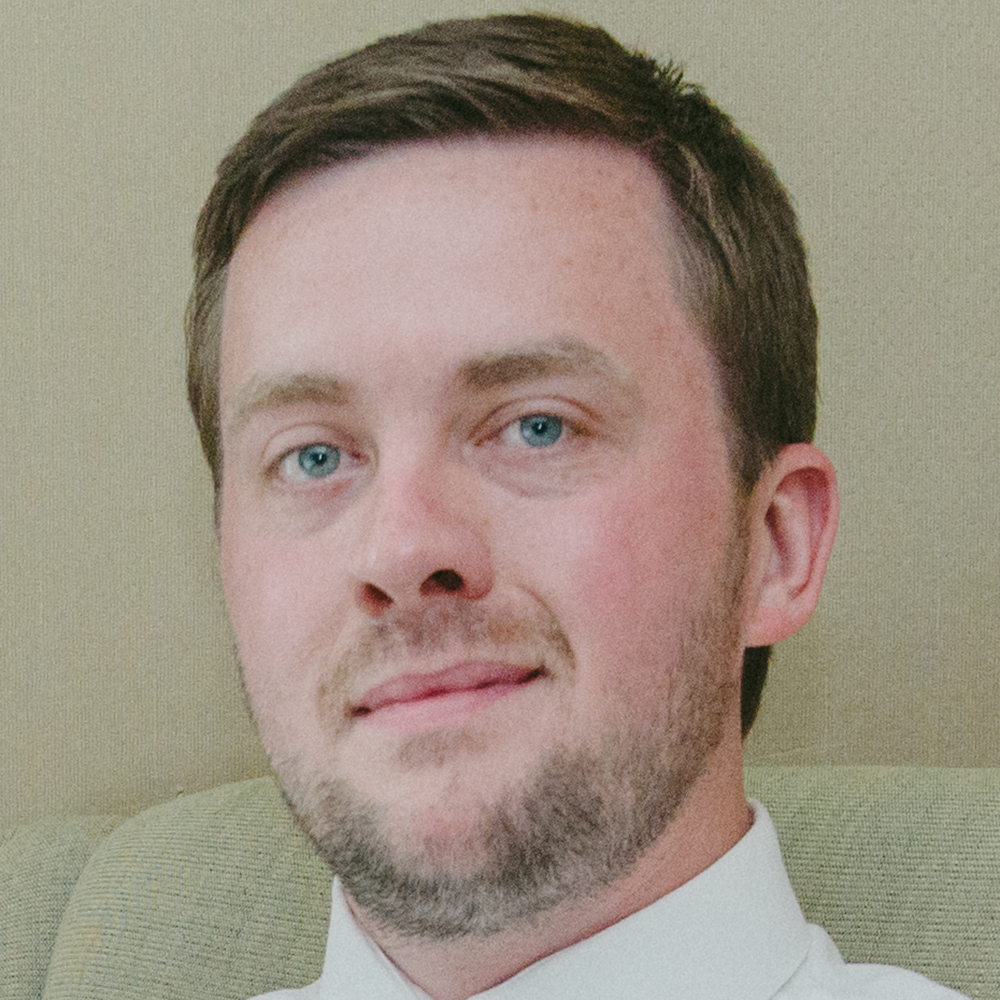 Thomas Rooney
Third-Year Medical Student, UNE College of Osteopathic Medicine
Clinical Rotations, Southern New Hampshire Medical Center, Nashua, N.H.
Tom completed an undergraduate degree in English at the University of New England in 2016. While there he was the first participant in the Humanities in Medicine (HuMed) program, completing a senior research project on pediatric illness narratives before matriculating into the College of Osteopathic Medicine in the fall of 2016. Currently he is doing his clerkship rotations at the Southern New Hampshire Medical Center in Nashua. Tom hopes to complete a residency in emergency medicine after graduating in 2020. When not on his clerkships he enjoys spending time with his wife and newborn child as well as hiking with their dog, Atlas.
Lee Sharkey
Lee Sharkey is the author of Walking Backwards, Calendars of Fire, A Darker, Sweeter String, and eight other full-length poetry books and chapbooks. Her work has appeared in Crazyhorse, FIELD, Kenyon Review, Massachusetts Review, Nimrod, Pleiades, Seattle Review, and many other literary journals. Her recognitions include the Ballymaloe International Poetry Prize, the Abraham Sutzkever Centennial Translation Prize, the Maine Arts Commission's Fellowship in Literary Arts, the Maine Writers and Publishers Alliance's Distinguished Achievement Award, the RHINO Editors' Prize, and Zone 3's Rainmaker Award in Poetry. She leads a creative writing workshop for adults recovering from mental illness and serves as Senior Editor of the Beloit Poetry Journal.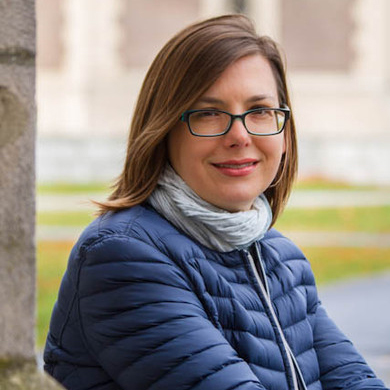 Kat Stefko
Associate Librarian for Discovery, Digitization, and Special Collections
Director, George J. Mitchell Department of Special Collections & Archives, Bowdoin College Library
Kat Stefko is the associate librarian for Discovery, Digitization, and Special Collections at Bowdoin College and directs the Library's George J. Mitchell Department of Special Collections & Archives. A primary focus of her two-decade-career has been increasing access to and promoting the use of special collections, work she has pursued at a number of academic and cultural institutions, including Harvard and Duke universities, Bates College, the Philadelphia Museum of Art, and the Cambridge Historical Society. She is a member of the 2010 Archives Leadership Institute cohort and has held leadership roles within the New England Archivists, the Delaware Valley Archivists Group, and the Society of American Archivists. Stefko holds an M.S.L.I.S. from Simmons College, an M.A. in Art History from the University of Texas, Austin, and a B.A. in mathematics and art from Oberlin College.
Jennifer S. Tuttle
Dorothy M. Healy Professor of Literature and Health, University of New England
Director, Maine Women Writers Collection, University of New England
Jennifer Tuttle is a scholar and teacher of health humanities, U.S. literature and culture, women's writing, and the U.S. West. Holding an endowed chair in literature and health, she designs courses, pursues scholarship, and develops curricular and programming initiatives that integrate the health sciences and the humanities at UNE. Her scholarly work on authors including Charlotte Perkins Gilman, S. Weir Mitchell, M.D., María Amparo Ruiz de Burton, and Owen Wister explores intersections among gender, medical discourse, and western literary studies, and her article recovering correspondence from Elizabeth Stuart Phelps to Dr. Mitchell illuminates issues of gender and professionalization in the late 19th-century doctor-patient dyad. Her current book project is titled Unsettling the Imperial Pacific: American Nervousness in California Women's Writing, 1848-1915. Dr. Tuttle is co-founder of UNE's Women's and Gender Studies program and serves as coeditor of Legacy: A Journal of American Women Writers.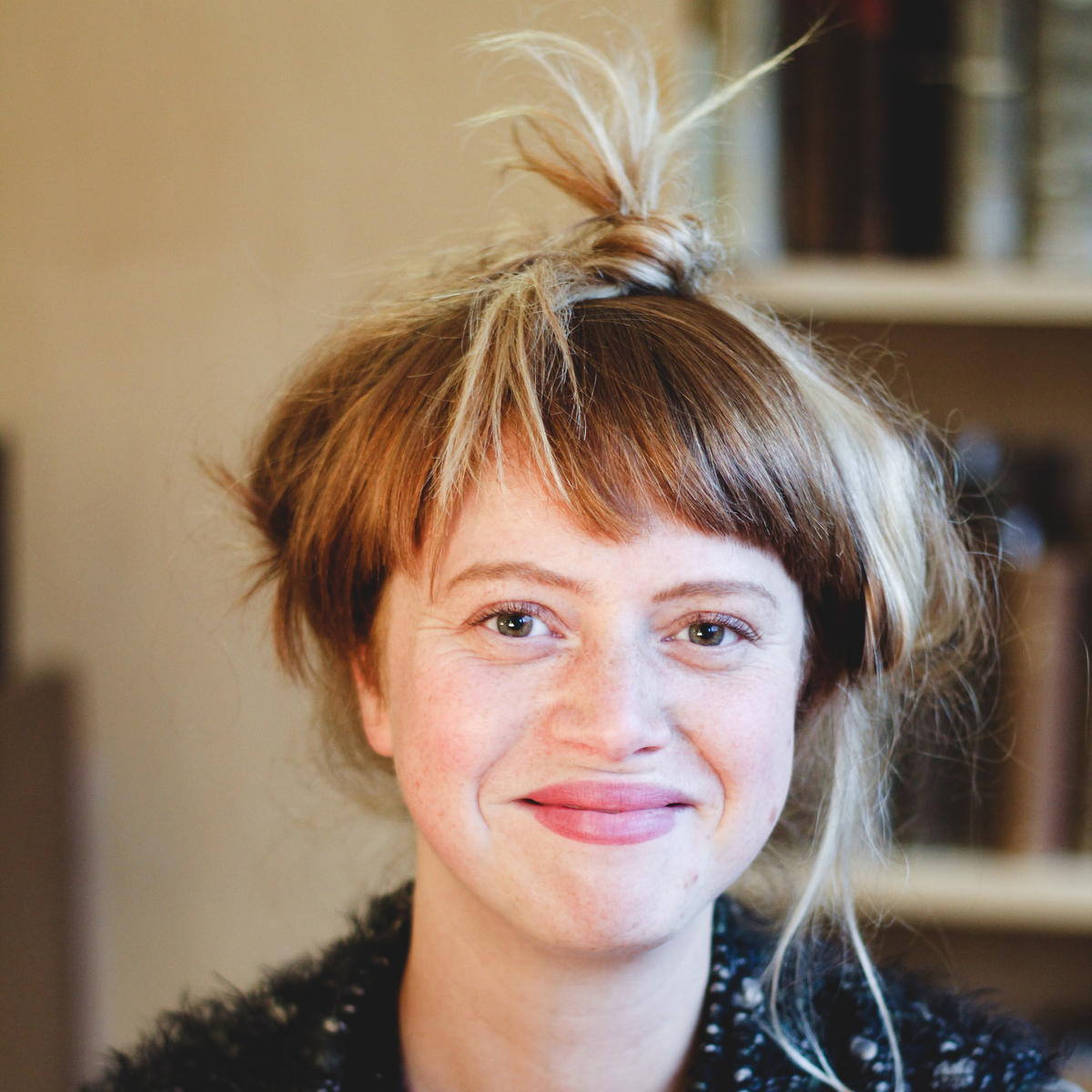 Marieke Van Der Steenhoven
Special Collections Education and Outreach Librarian, George J. Mitchell Department of Special Collections & Archives, Bowdoin College Library
Marieke Van Der Steenhoven is an educator and advocate for experiential learning. She is currently the Special Collections Education and Outreach Librarian at the George J. Mitchell Department of Special Collections & Archives at Bowdoin College in Brunswick, Maine. Beyond instruction in special collections, she has extensive experience teaching visual and performing arts in addition to working as a museum educator in art and history museums. Van Der Steenhoven holds a B.A. in Art History from Smith College and an M.A. in American and New England Studies with concentration in Public Culture and History from the University of Southern Maine.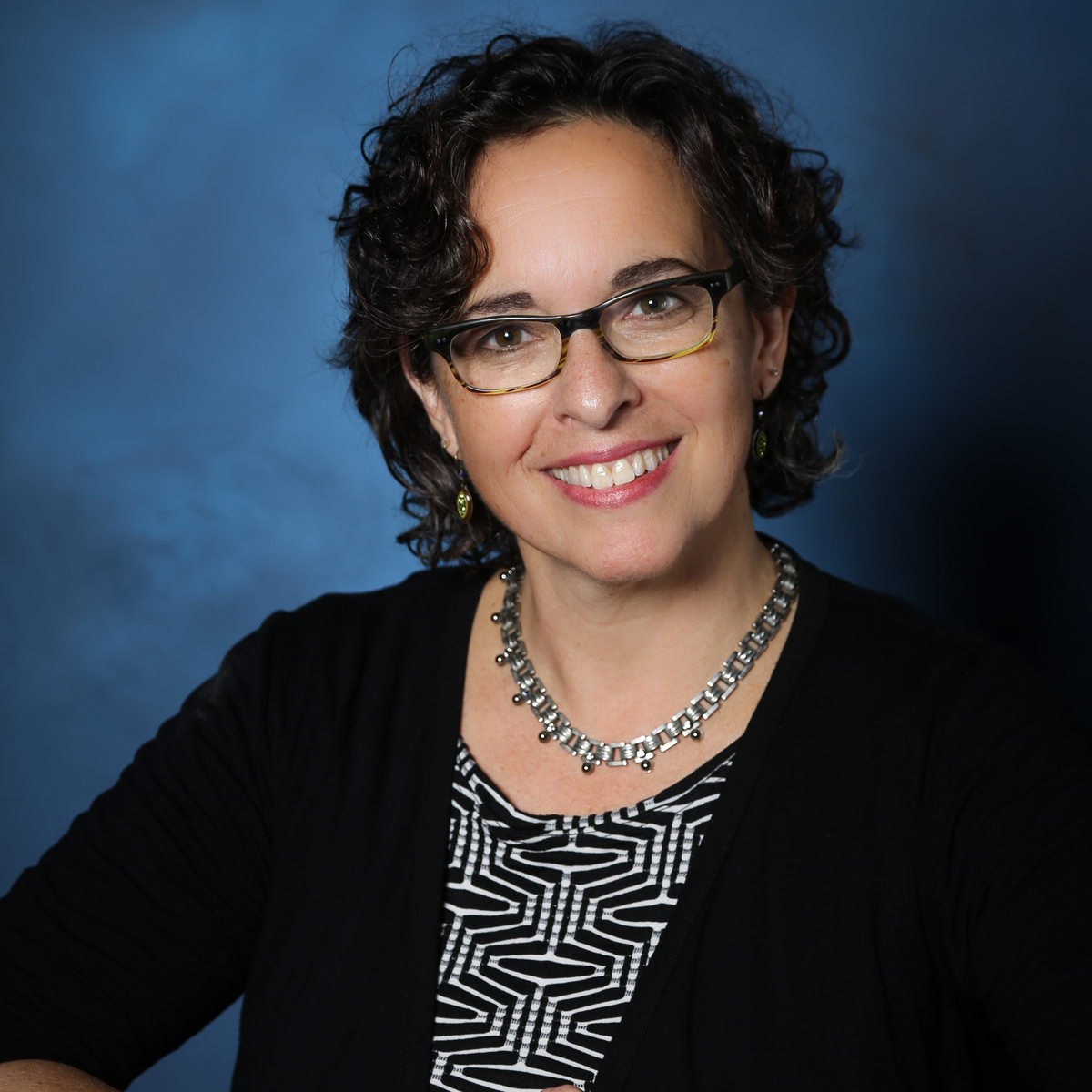 Hedy Wald
Clinical Professor of Family Medicine, Warren Alpert Medical School of Brown University
Director, Resident Resilience and Wellbeing, Residency Programs in Child Neurology and Neurodevelopmental Disabilities, Boston Children's Hospital - Harvard Medical School
Hedy S. Wald, Ph.D., is clinical professor of Family Medicine; Alpert Medical School of Brown University and director of Resident Resilience/Wellbeing-Residency Programs in Child Neurology and Neurodevelopmental Disabilities; Boston Children's Hospital-Harvard Medical School. Dr. Wald has been recognized with Dean's Excellence in Teaching Awards, served as a Fulbright Scholar (medical education) for Ben Gurion University of Health Sciences, Israel, and is a Gold Humanism Foundation Harvard-Macy Scholar. Dr. Wald has been a Visiting Professor at more than 50 healthcare professions schools world-wide, presenting on reflective writing-enhanced reflection supporting healthy professional identity formation as well as promoting resilience and wellbeing in healthcare professions education and practice. Her work has been cited in the Wall Street Journal, LA Times, Chicago Tribune, Medical Independent (Ireland), and Jerusalem Post. A mother of 4 and grandmother of 4, she enjoys cycling and creative writing which she publishes in literary and medical journals. Follow her on Twitter: @hedy_wald
SaveSave
SaveSave