Image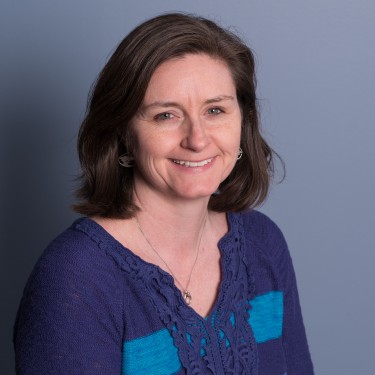 Jennifer L. Gennaco, M.Ed.
DigiSpace Coordinator
Multimodal Writing Specialist
Adjunct Faculty
Location
SASC Offices
Biddeford Campus
Contact
Jen Gennaco is the DigiSpace Coordinator and Multimodal Writing Specialist at the Student Academic Success Center. Using WordPress web-building software, Jen guides students to develop a professional digital identity through an ePortfolio. She supervises digital literacy consultants in their role to support students and faculty with the development and completion of digital projects. She also creates content and maintains uneportfolio.org, which includes UNE's ePortfolio resources.
As a Center for Excellence in Teaching (CETL) Teaching Scholar (2020), she led a Faculty Learning Community about high-impact ePortfolio practice.
As adjunct faculty, Jen has also taught English Composition at UNE since 2010. She is particularly interested in the role of peer review as a tool to improve students' writing and reading skills. 
Credentials
Bachelor's
Colby College
1991
Master's
University of Massachusetts, Boston
2001
Maine State Certified English Teacher, 5-12