Image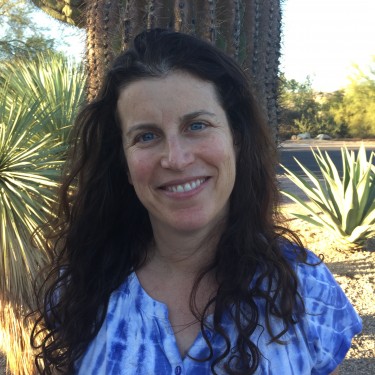 Professor
Senior Consultant Community-Campus Partnerships for Health
My desire to pursue a MSW solidified after working abroad in Central America. Given my interest in maternal and child health, I went to the University of Washington for my MSW and MPH. After working in the field for about four years at a Head Start program, I became increasingly interested in research and policy and opted to return to the University of Washington for a doctoral degree in social welfare.
I joined UNE's social work faculty in 2004 moving to Portland, Maine. My primary teaching areas include HBSE, Research and Grant-Writing. In 2007 I returned to Seattle and began teaching online. I strongly believe in the potential for online learning to be a dynamic and highly interactive means of really delving into course material. This however requires that students and instructors are actively involved in the discussion threads, pushing each other to further our thinking on the course content and what it means to be a social worker.
In addition to teaching, I truly enjoy research. In 2007 I reconnected with Community-Campus Partnerships for Health (CCPH) and began serving as a senior consultant. Most of my research focuses upon ensuring the ethical conduct of community-engaged research. In partnership with CCPH and five community-based organizations, we were awarded a two-year grant from the National Institutes of Health to better understand how community groups and partnerships determine whether and how research occurs within their own communities. We received a second grant from the Greenwall Foundation to translate our findings into policy recommendations aimed at revising the Belmont Report (1979) and federal regulations guiding the protection of human participants in research. Our most recent award was from PCORI where we partnered with two community organizations to engage diverse communities in listening sessions and community forums with the aim to understand how to enhance the culturually responisveness of research.
Credentials
MSW
University of Washington
1993
MPH
University of Washington
1994
PhD
University of Washington
2004
Current research
Exploring community based processes for research ethics review; examining the impact of theater on raising awareness and changing behavior regarding dating abuse amongst high school youth
Selected publications
Shore, N., Drew, E., Bajorunaite, R., & Seifer, S. (2011). Relationships between community-based research ethics review processes and institution-based IRBs: A national study. Journal of Empirical Research on Human Research Ethics, 6(2).
Shore, N., Wong, K., Bajorunaite, R., Moy, L., Baden, AC, Cyr, K., Ulevicus, J. & Seifer, S. (2010). Understanding community-based processes for research ethics review. American Journal of Public Health, 101(S1).
Shore, N., DiBiase, L., Hutchins, M. & Manahan, K. (2010). Found Poetry in the online environment: HBSE experience. Journal of Progressive Human Services.
Invited plenary presentation
Shore, N. (March, 2012). Does the Belmont Report provide considerations for community risks and benefits? Engaging the Community for Research Success: What Scientists and IRBs Need to Know. South Atlantic National Research Conference, Raleigh, North Carolina.
Research interests
Community-engaged research and ethical considerations; developing community-university partnerships; Institutional Review Board processes; cultural responsive research practices and policies; program evaluation; social work education

This website uses cookies to understand how you use the website and to improve your experience. By continuing to use the website, you accept the University of New England's use of cookies and similar technologies. To learn more about our use of cookies and how to manage your browser cookie settings, please review our Privacy Notice.