Image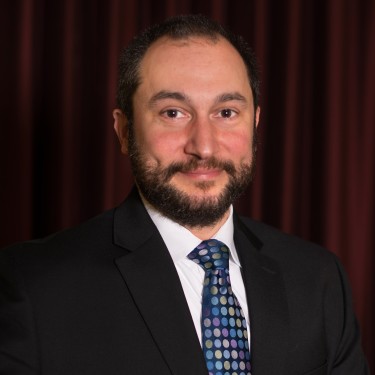 Associate Professor,
Department of Pharmaceutical Sciences and Administration
Location
Pharmacy Building, Rm 220
Eligible for Student Opportunities
Olgun Guvench joined the UNE College of Pharmacy as Assistant Professor in the Department of Pharmaceutical Sciences in July of 2009. Before joining UNE, Dr. Guvench was a National Institutes of Health Kirschstein Postdoctoral Fellow at the University of Maryland, where he trained in biomolecular simulation and structure-based discovery/design, including developing new atomic-resolution models for simulating carbohydrates. Dr. Guvench teaches biomedical sciences to Pharm.D. students and pursues research in the field of biomolecular simulation, with a focus on proteoglycans and protein-carbohydrate interactions.
Credentials
Ph.D.
The Scripps Research Institute
2005
M.D.
Columbia University
2001
B.A.
Harvard University
1997
Post-Doctoral Training, NIH Kirschstein Postdoctoral Fellowship
University of Maryland (Baltimore, Maryland)


Selected publications
Click here to see a full list of publications.
Research interests
-Molecular modeling of proteoglycans
-Protein-carbohydrate interactions in molecular recognition and signaling

This website uses cookies to understand how you use the website and to improve your experience. By continuing to use the website, you accept the University of New England's use of cookies and similar technologies. To learn more about our use of cookies and how to manage your browser cookie settings, please review our Privacy Notice.