For the health and wellness of the community, we have decided to postpone the 2020 Deborah Morton Society Convocation that was originally scheduled for Friday, June 12, 2020. We are working on choosing a new date for the Convocation and will provide more information as soon as possible. We are thrilled to welcome this year's outstanding awardees to the Deborah Morton Society and look forward to celebrating their achievements at a later date. The 2020 Deborah Morton Society awardees are Linda Cross Godfrey, president of Atlantic Leadership Center; Nancy Grant, advancement officer of Portland Trails; Susan Hammond, executive director of Four Directions Development Corporation; and Janet Mills, governor of Maine.
---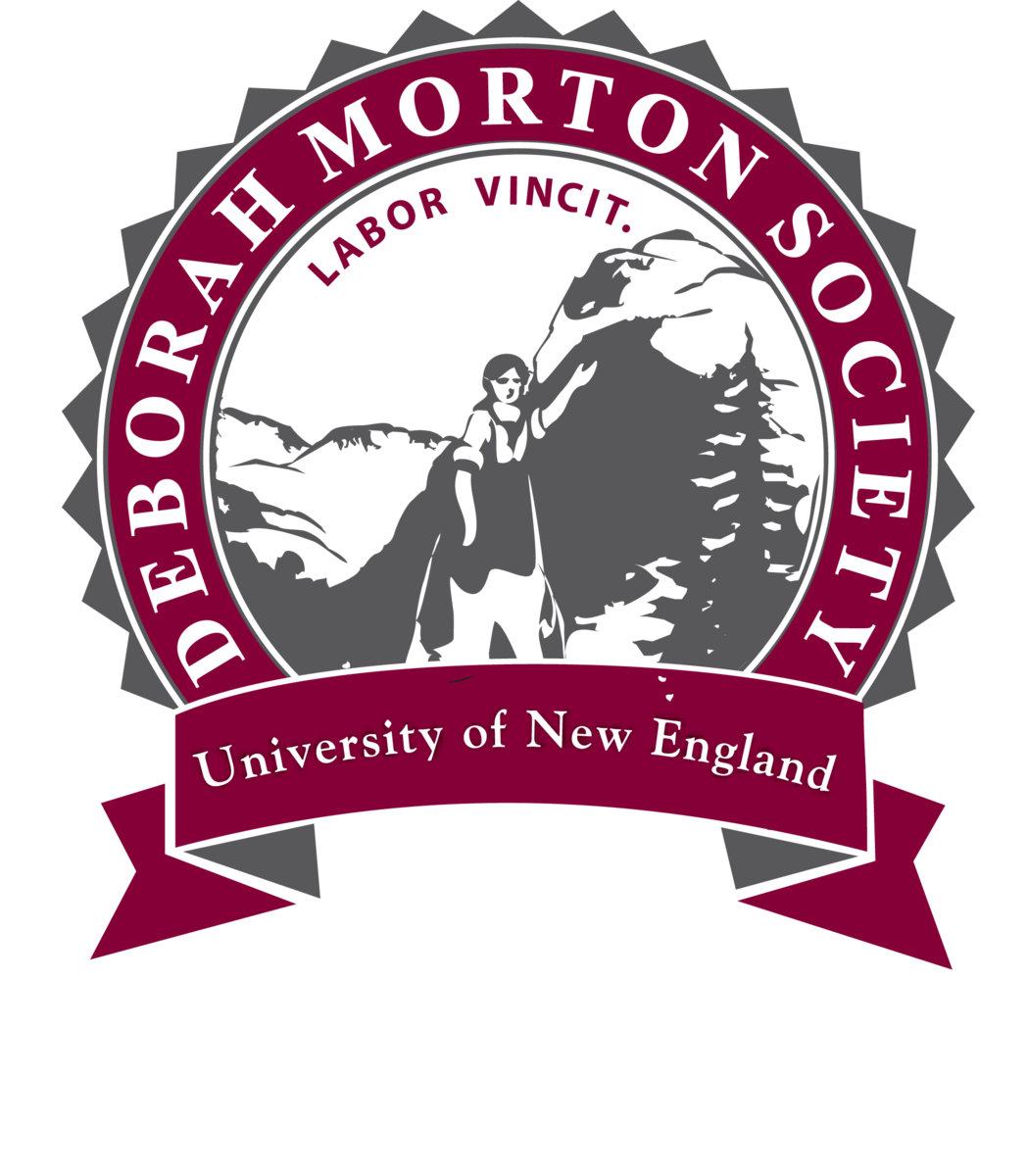 The Deborah Morton Awards are presented each year by the trustees of the University of New England to outstanding women who have achieved high distinction in their careers and public service, or whose leadership in civic, cultural or social causes has been exceptional.
The Deborah Morton Award was first presented at the 130th anniversary convocation of Westbrook College in 1961. It was the first annual award in Maine to honor women's achievement.

It was named in memory of Deborah Morton of Round Pond, Maine, valedictorian of the 1879 class of the Westbrook Seminary — the forerunner of Westbrook College, which merged with the University of New England in 1996.
Morton was a teacher, dean, linguist, historian, and prominent Portland civic leader whose service to Westbrook College spanned more than 60 years. Since 1961, more than 180 distinguished women have been honored with the award.
The society also actively fundraises to support the Deborah Morton Endowed Scholarship, awarded annually to women students who are Maine residents who have manifested outstanding qualities of character, leadership, and academic ability and are entering their undergraduate senior year enrolled in the Westbrook College of Health Professions programs on the Portland Campus. 
---
Read about last year's Deborah Morton Society Awardees >
Watch the Award Convocation
To watch some of the presentations made by past Deborah Morton Award recipients go directly to the Deborah Morton Awards on YouTube.