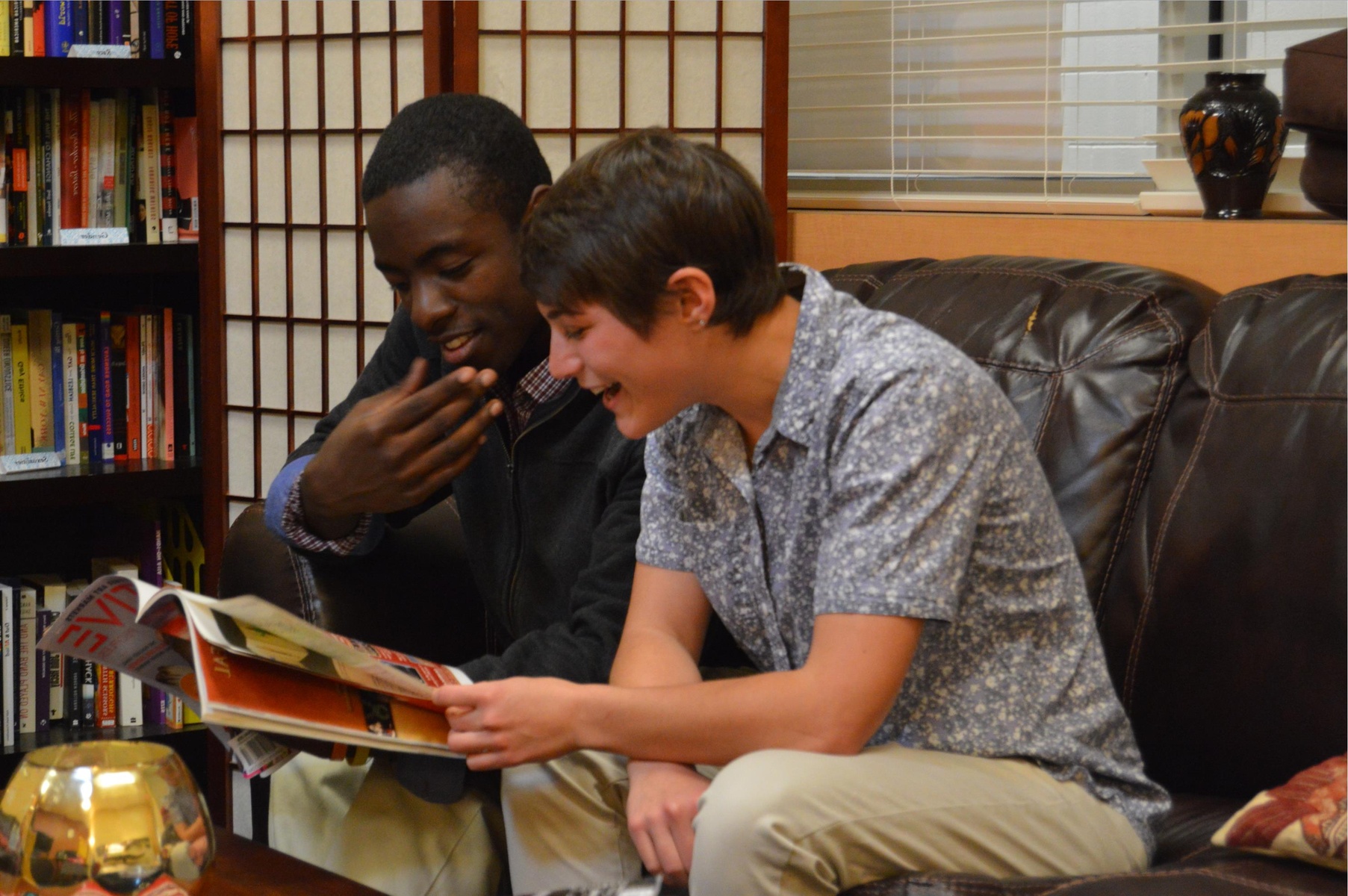 Our world is home to billions of people with thousands of cultures, and we know each of us has our own labels and identities for ourselves. At UNE, we understand that college can be a valuable time to explore who you are and to learn about people different than you. The Office of Intercultural Student Engagement helps to facilitate that learning through educational and co-curricular programs that help raise cultural awareness and appreciation for persons of diverse backgrounds.
The Office of Intercultural Student Engagement promotes a welcoming and inclusive campus environment that supports the leadership development, social experiences and academic persistence of all students, with an emphasis on those from traditionally under-represented groups on campus. This includes students of color, LGBTQ+ students, international students and students practicing or exploring spirituality. 
The Office of Intercultural Student Engagement provides an array of educational lectures, co-curricular programs and workshops, and student leadership opportunities that promote diversity and enhance cross-cultural understanding. Most events are open to the entire UNE community and many are open to the general public too.
Get Involved
There are several UNE clubs and organizations that celebrate the diverse populations of our community. The Office of Intercultural Student Engagement advises or collaborates with these groups on both the Biddeford Campus and Portland Campus and encourages you to start new groups.
Contact ISE
Erica Rousseau, director of Intercultural Student Engagement at (207) 602-2826 or erousseau1@une.edu.