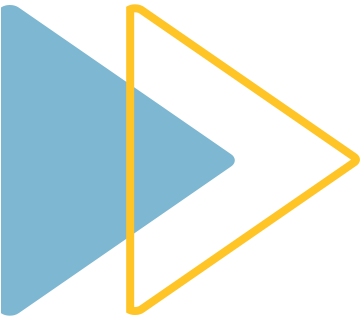 It's no secret that higher education in the U.S. received a massive wallop as the coronavirus outbreak crashed down on the country like a tidal wave, tossing thousands of colleges and universities into chaos and leaving an estimated 25+ million American students feeling lost at sea.
To college students, their parents, and those who work in the field of higher ed, it soon became clear that COVID-19 has radically affected every facet of college life: from academics to athletics, from facilities to enrollment, from study abroad programming to residential student life.
Exacerbating the situation is the fact that rapidly closing campuses and swiftly transitioning to online instruction — the only viable course of action last spring for colleges and universities facing the pandemic — led to heightened uncertainties about pedagogical effectiveness and unavoidable questions about cost versus value. Pundits began pondering if the move to remote learning would have lasting effects on the higher-ed landscape, raising questions in the public consciousness: Will traditional classrooms, as we've known them for centuries, go the way of ink pots and ciphering slates? Will the college experience be forever changed?
The jury is still out. However, if UNE serves as any kind of indicator, there are, indeed, ways for institutions of higher ed to survive the pandemic, reaffirm the value of face-to-face education, and perhaps even emerge from the turmoil stronger than before.
It is a harsh truth that some institutions are better positioned to pull through crises than others. Fortunately for UNE, the University possesses a number of attributes that have helped our community weather the COVID storm.UNE is lucky to be located in a state with a relatively low population density and fortunate that Maine leadership demonstrated responsibility and took decisive action early on in the outbreak. But UNE's ability to ride through the rough waters of the pandemic has as much to do with its nimble and innovative spirit as its locale in northern New England. (Or perhaps it is in part because of its New England roots that it possesses the "Yankee ingenuity" needed to keep it afloat.) No matter the relationship, though, UNE and its predecessor institutions have a history of adaptability that has carried the University through tough times in the past. As President James Herbert wrote in an April 14 address to the UNE Community at the height of fear and uncertainty,
Our institution is known for being innovative, scrappy, agile, and nimble, and these qualities will continue to serve us well during whatever transition period lies between now and our return to something more closely resembling our normal way of life."
Where we are now is not our "normal" way of life by any stretch, but it is "more closely resembling" normal if compared to mid-April when we were a month into barren campuses and three weeks deep into online instruction. So how did we get from there to here? In what ways did we put our scrappiness and agility to use?
As early as late January, UNE representatives were in contact with the Maine CDC, County Emergency Management Agency directors, and regional Emergency Medical Services directors about the outbreak. By February, the University had convened a Coronavirus Response Team, which was meeting regularly to keep abreast of the situation and its potential impact on the University community, including our students abroad.
The meetings soon became a daily event, often lasting for hours and resulting in work that was carried on well into the night. Every decision that was made by the administration, every piece of correspondence that the UNE community received, reflected hours of tough deliberation, examination of data, and consultation with experts.
"It was a very, very intense time. We were monitoring everything from the national news to various networks that members of the team had," explains Herbert. "I was talking with other university presidents and monitoring what they were doing; our medical folks were following emerging news on that end and consulting with our own infectious disease experts. It was this sort of brain trust, and everyone would come together in these meetings to share information and try to make the most informed decisions based on the limited information that we had at the time."
And no decision conjured more robust discussion — or was more difficult to make — than the one ultimately delivered on March 13 — the decision to move nearly all undergraduate and the majority of graduate programming online, to close the residence halls, and to recall our students abroad in Europe.
"It was excruciating," recalls Herbert, "because I knew that when we made the decision, it was going to have a ripple effect, and it was going to affect so many people in so many ways. It weighed heavily on me. I didn't make it without deep consultation with the team nor without thinking through the consequences. But when push came to shove, the health and safety of our community had to be the top priority."
UNE Medical Director of Student Health Services Paul Berkner, D.O., recalls the intensity of the COVID Response Team meeting that day. "The situation with this virus was changing at lightning speed, and President Herbert had to make a decision about sending residential students home. And kudos to him for having the ability to listen and to really lead and being able to change course when it was necessary."
And thus the test of adaptability began.
Swimming Against the Current
Each unit within the University immediately sprung into its own set of actions, doing whatever was needed to batten down the hatches. "It wasn't as though we made the decision, and then it was just a one and done deal," says Herbert. "There were countless other decisions that had to be made as a result and countless procedures, protocols, and policies that we had to think through and implement." The most immediate concerns fell on the laps of Student Affairs, Information Technology Services (ITS), the Center for Excellence in Teaching and Learning (CETL), and the UNE faculty.
Jen Deburro, M.Ed., dean of students and assistant provost for Student Affairs, and her team took command of the monumental task of overseeing the unexpected move-out of 1,300+ residential students within a two-week period. The logistics alone were overwhelming: appeals to stay on campus for extenuating circumstances needed vetting, last-minute storage issues needed solving, housing and dining refund policies needed drafting. But there was the emotional state of the students to be concerned with as well. Some were confused, some sorrowful, and some anxious.
"As sad as the process of moving out was, it was probably the time when Student Affairs staff had the greatest impact as we were talking to and consoling students and, in some cases, their families when they came to campus to retrieve their items," Deburro says. "We assured them that we'd all still be here for them, that we'd stay connected and offer programs and support."
Meanwhile, ITS and CETL professional staff members were consumed with their charge: to provide the resources required by faculty members to move almost all courses to online platforms within a nine-day period. With Marc Ebenfeld, director of CETL, and Craig Loftus, chief information officer in ITS, at the helm, existing resources and programming were reviewed with faculty, additional resources were acquired, drop-in training sessions were offered, and faculty workshops on the structure and pedagogical aspects of distance learning were created, scheduled, and administered. "We knew that we had a very short time to get resources into the hands of faculty members in order to help them move quickly to remote instruction," says Ebenfield. "Key members of ITS and CETL started collaborating immediately, and, by working from early morning to late at night, we created a soup-to-nuts 52-page online resource guide, mostly constructed in the first three days."
Ebenfield remarks that the teams' efforts were "well received," but such a comment is undoubtedly an understatement. With over 500 unique visitors in the first month alone, the resource was a lifeline to faculty members, who accessed the site more than 10,000 times. Moreover, faculty and professional staff attended the workshops and online drop-in sessions for a total of more than 100 hours.
"The faculty and professional staff in the academic units really picked up the ball and ran with it," Herbert states proudly. "They spent the week of spring break preparing for the transition from traditional face-to-face instruction to remote teaching and learning, and they did an amazing job, and they did it without complaining or questioning the necessity of it. They had to be very creative and worked very hard to make that transition quickly, and I'm incredibly thankful for them."
The Office of Admissions had some quick thinking to do as well, enhancing its virtual offerings, including its Accepted Students Day events, and Human Resources went full speed ahead to develop telework/flexwork policies to enable as many employees as possible to work from home and to create safety protocols for those who couldn't.
Image
Image
Image
Image
Image
Image
Image
Image
Image
Global Education raced against deadlines of border-closings to arrange stateside travel for our study-abroad students, eventually recalling all travelling students out of abundance of caution. Vice President for Global Affairs Anouar Majid, Ph.D., recounts the urgency of the situation. "While we reacted instantly to President Trump's unexpected ban on travel from Europe and brought our students in Spain and Iceland safely home, we thought we could carry on in Morocco because we have our own campus there, and the situation was different," he explains. "But when Morocco closed its airspace, we had to operate like a commando team, strategizing about ways to extricate our students while thousands of people were left stranded for weeks and months."
Student Affairs, after its all-hands-on-deck effort to assist in the swift move-out of residential students, immediately pivoted to its new roles of helping students deal with the unexpected circumstances in which they found themselves, assisting in the navigation of online learning, aiding students in coping with the loss of on-campus experiences, and finding new ways to foster a sense of togetherness and community despite separation by physical distance. (Virtual BINGO, anyone?).
It wasn't just the employees who jumped into the deep end of UNE's "new normal" to learn how to swim. "Our students really handled this with incredible grace and resilience," notes Herbert. "They themselves transitioned to this new format largely without complaint and understood why they needed to do this. And they were resilient, surprisingly resilient, in making that transition."
Coming Up for Air
It was a lot to handle in the space of one month, but handle it UNE did. On April 14, President Herbert announced that it was time for the University to step back and take stock of where we were. He convened an ad hoc Committee on Contingency Planning for academic year 2020-21, tasking members with determining how the University could best fulfill its educational mission under various scenarios — namely, if resumption of on-campus operations in fall would or would not be possible, depending on the containment of the virus.
While he gave committee members a May 31 deadline to make recommendations, it did not take them that long to reach their conclusion: for students enrolled in on-campus programs, the UNE mission could not be fully enacted without critical face-to-face interaction. UNE would resume on-campus operations in the fall.
In a May 4 email to the UNE community, Herbert announced the decision. Looking back, he explains his reasoning. Firstly, he says, hands-on learning, a critical feature of the University's on-campus programs, simply cannot be duplicated electronically. "When we're talking about the traditional college experience, there's so much of it that cannot be replicated online," he states. "In terms of our academic programs, we've worked really hard at UNE to build the bridge between the classroom and experiential components. If you subtract that from the equation, you're missing a huge piece of the academic experience."Secondly, he says, there is no equivalent replacement for the co-curricular activities and the sense of community from which on-campus students benefit. "The UNE experience involves much more than just pure academics per se," he clarifies.
This is a community where we work really hard to help students grow into responsible and informed citizens, and much of that work requires interaction among students and between the students and our faculty and staff."
Herbert also cites UNE's responsibility as the largest provider of health care professionals in the state and the region as a reason for making the bold move in early May to declare the University open for fall — and to go one step further by opening the University's doors to health professions students reporting for summer sessions. Particularly in the midst of a pandemic, it was, in his mind, imperative that UNE keep its health professions students on track to graduate and to enter the workforce as scheduled. "Maine has the nation's oldest doctors, meaning many of them are getting ready to retire. We also have large swaths of the state in rural areas that have insufficient health care providers to meet the needs of those communities," he notes. "With the pandemic only intensifying and making clearer the health care discrepancies among various vulnerable populations, it felt to me to be irresponsible to not do everything we could to continue providing health care professionals to the state."
And finally, Herbert says, making the decision relatively early on to resume normal operations in the fall was an important step in turning that decision into a reality by giving the University community a concrete goal to work toward and sufficient time in which to achieve it. "I knew that if we wanted to be as absolutely safe as possible in the summer for the return of the graduate health professions students and in the fall for the return of the undergraduates, we had to give ourselves as much time as possible; we had to declare, 'We're going to do this,'" Herbert states.
"We weren't sure of exactly how this was all going to work out, but we were sufficiently confident that we were going to be able to do it and do it safely, so I said, 'Let's plant a flag and rally everyone to work as hard as possible toward this goal'."
Herbert believes the bold step was exactly what was needed. "Had we waited — and many institutions did wait — every day that we waited to make that announcement would be a day that would be lost in terms of planning and would mean that we would be just a little less prepared, a little less safe when we eventually did resume operations," he speculates, "and so I'm actually really proud that we made the decision early and that we committed ourselves fully and unambiguously toward making it happen, as safely as possible."
Testing New Waters
With the decision made, and the arrival of health professions students only seven weeks away, a large responsibility fell to the individual health professions programs that were offering summer sessions. Deans drafted and adopted strict procedures regarding social distancing and the use, reuse, and disposal of personal protective equipment (PPE), including masks, face shields, gowns, and gloves in various clinical and laboratory settings. Moreover, they created class schedules that kept as low as possible the number of students on campus and in any one building at any given time. They also grouped students into small and consistent cohorts in order to help reduce the chance of cross contamination and to allow for easier contact tracing should a student contract the virus.
"So much of what we teach these [health professions] students has to do with hands-on skill development. It was just critical to get them back in the lab where they can practice with authentic equipment and work with the simulators," explains Dean of the Westbrook College of Health Professions Karen Pardue. "If they don't have these opportunities to develop their clinical skills, we can't keep them moving on safely and successfully to degree completion. And of course, that's our goal."
With a handful of health professions programs up and running, a Phase I Return to Work Plan launched by Human Resources, and the start of a three-step phased re-opening plan for resuming research operations underway, UNE began the summer-long process of experience gathering. A dry-run of sorts, the summer session gave University administrators, faculty, and professional staff a look at what was working and what work was left to be done to prepare for an en masse return to campus and resumption of residential life in the fall.One thing that quickly became apparent during the summer months was the students' relief to be back and the extent to which they missed the hands-on component of their education. As Luke Shaner, member of the College of Dental Medicine's Class of '23 put it,
Online learning doesn't compare to going into class and interacting with people and the professors."
He describes the hands-on learning aspect of his program as "extremely vital," noting that the amount of experiential learning "is something that's really special about UNE." Classmate William Sorokolit applauds the faculty for a surprisingly smooth transition to online learning but agrees that something major was lacking during the second half of the 2020 spring semester. "Hands-on learning was one thing that, coming in, the school promised and really pushed for. So, I'm happy they got us back in as quickly as they did," he shares.
And it wasn't just faculty interaction and the in-class instruction to which the students were grateful to return. Many summer session students mention that learning without their fellow classmates had been a challenge during the remote instruction period. "While back home doing online, I missed getting to study with my peers," says Elizabeth Fuller, a Class of '22 student in the Master of Science in Athletic Training program. "I'm someone who needs to bounce ideas off of other people, so getting to talk to them in person and work things out together again is huge."
"We are a huge support system for one another," explains second-year physical therapy student Kaline Mulvihill. "Having the opportunity to be back with them and to have that support is extremely necessary."
Diving Back In
Throughout the summer, UNE worked diligently to expand on a state-wide framework for opening Maine's higher education institutions — a framework informed by resources including the federal and state CDC, the WHO, the Office of the Governor, OSHA, developing science on COVID-19, and emerging best practices in higher education. Thus, was born the UNE Onward plan, issued on July 10.
A living document, UNE Onward serves as a blueprint for University operations and can be modified as needed in response to changing circumstances surrounding the coronavirus. "I made it very clear from the beginning that this is a malleable document," says Herbert of the plan. "It is not etched in stone, and it will continue to evolve."
When released, UNE Onward called for a modified academic calendar, a hybrid instruction model for fall 2020's undergraduate courses that blends face-to-face and asynchronous online learning experiences, a four-tiered testing program, modified residential housing policies, and a robust on-campus public health awareness campaign. It also made necessary a variety of adaptations to campus that required what Herbert calls "heroic efforts" from the entire Facilities Department: the relocation and expansion of the student health centers, the designation of East Hall on the Biddeford Campus as quarantine space for infected students, and a myriad of risk mitigation measures, including increasing air flow in buildings, installing special filters in air circulation systems, and moving furniture to allow for social distancing in dorm rooms, classrooms, common spaces, and dining halls. Based on the UNE Onward plan, all members of and entities within the UNE community — from faculty to Facilities, from Health Services to Housekeeping — trimmed their sails for the next leg of the University's journey.
Emerging From the Depths
On August 26, as the result of the can-do attitude of highly dedicated administrators, faculty, and professional staff, UNE successfully opened its doors to the full student population, welcoming undergraduate and graduate students, commuters and residential students, health professions and non-health professions students alike with the spirit of resiliency that UNE has demonstrated through the ages.
With students required to have taken a COVID-19 test within 72 hours of their arrival on campus and a second test required of them immediately upon entering campus, the first days of the fall semester saw a lot of breath holding as results came in. They also saw a lot of relief, as students reunited, albeit at a distance, with fellow students, faculty, and staff.
And with that relief has come a renewed sense of appreciation for being part of a genuinely caring community. "I feel very lucky as a college student to be here because most college students around the country are facing the issue of not being allowed to come back, or they've already been sent home," remarks Emily Williams, a junior psychology major and education minor.
It makes me appreciate how UNE is such a tight-knit community,"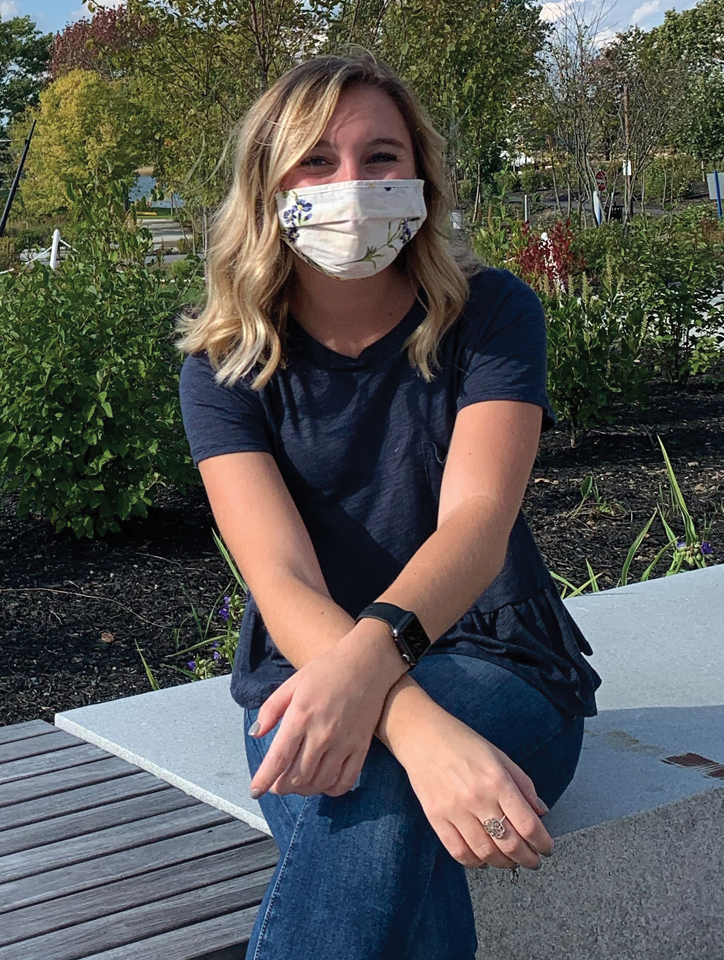 comments Michaela Super '21, a psychology major with a double minor in mental health rehabilitation and education, "and I think it really shows in how all the students are taking everything so seriously." Noting that campus is not as boisterous as usual this fall, she adds, "That's one reason why campus is quiet — because we don't want to go home. We want to stay, so I think it's really nice that with being back on campus, you can see how seriously everything is being taken. I really appreciate that from my peers."
Mitchell Becker, a senior majoring in medical biology and minoring in nutrition, agrees. "I realized this semester that I really took for granted the community that I had, because when I went back home, it was really tough," he shares.
"The sense of community and of always being in contact with your friends and being able to talk to classmates about homework between classes is really nice, and I just felt such a disconnect from the social part of college when I went home. I definitely don't take that for granted anymore."
Super, who works as a student tour guide at UNE and who sits on the Academic Affairs Committee of Undergraduate Student Government, is grateful to be back, in part, because she believes the social and cultural components of campus life have profound effects on students' personal growth during their college years — growth that would likely not result from a purely online learning experience. "If, in my senior year of high school, I had picked an online program to get a degree, I really don't think I would have gained so much independence and confidence and have a whole new personality with being a tour guide and sitting on USC," she explains. "I feel like it would cut short a lot of the growth people experience in college if everybody went 100% online."
"I would rather be back in person than be in my bedroom in Connecticut any day of the week," she adds with a chuckle.For Williams, there are clear academic advantages to being back on-campus too. While she, like the overwhelming majority of students, gives enormous credit to faculty members for quickly pivoting to remote teaching in the spring, she is happy to have "real world" instruction again.
You can't replace seeing your professor in person and having that face-to-face communication. Nothing beats in-person," she declares.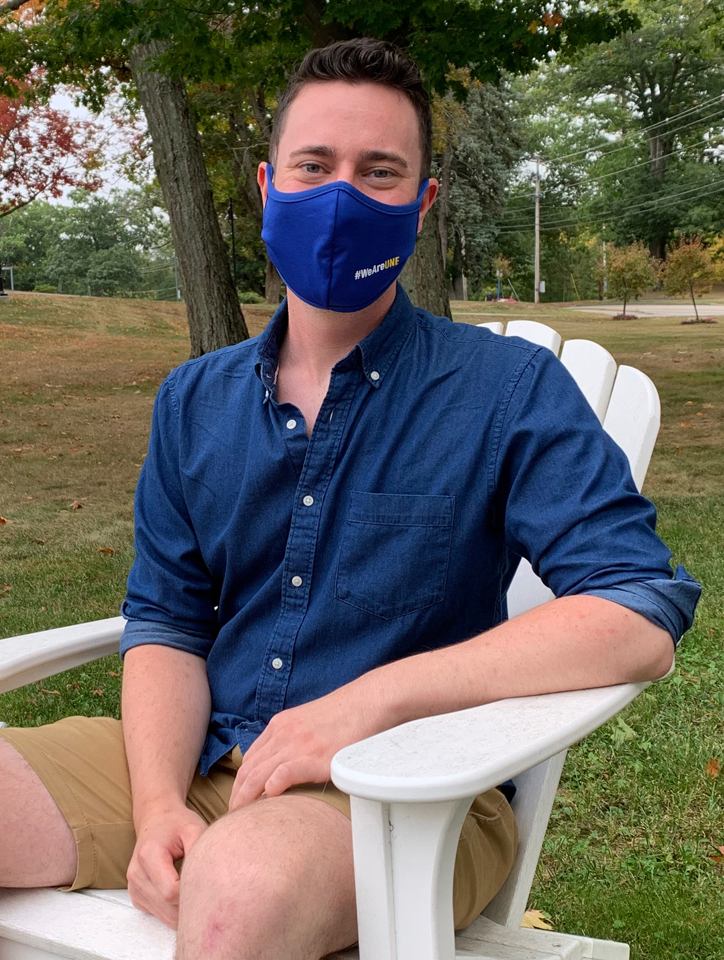 Becker agrees, and while he says that the teleconferencing tool Zoom made online learning more tolerable, he benefits more from his classes now that contact with others has been extended beyond the virtual. "Zoom helps a little bit in that you can see the other person's face, but for me, it really helps that I can be in the same room as them, even if I can't completely see their face because we have masks on," he states. "Just being in the same room helps to get rid of that barrier."
Morgan Quimby, a senior animal behavior major, feels the same way. "You can see your classmates from the Zoom camera, but it's just not the same. It doesn't feel as connected," she clarifies. Quimby is quick to point out the very real benefit of experiential learning that is afforded by on-campus classes. For her major, like many majors at UNE, she says, the hands-on component is essential. With lab classes and field classes this semester, she is thankful that UNE took the steps necessary to make a fall return to campus possible. "I think going online just wouldn't give the same experience," she says.
It's definitely worth the time and effort to get students back on campus. I'm just learning so much in my hands-on classes."
"You don't really get an appreciation for birds and how diverse the species are and their migration patterns, for example, until you're out in the woods at 6:30 in the morning."
Beyond academic, social, and personal rewards, UNE's return to on-campus operations has given students one additional advantage: the lesson of resiliency — the lesson that there is power in dealing valiantly with negative circumstances and that in working hard to make the best of a bad situation, you can actually help propel yourself to a better place.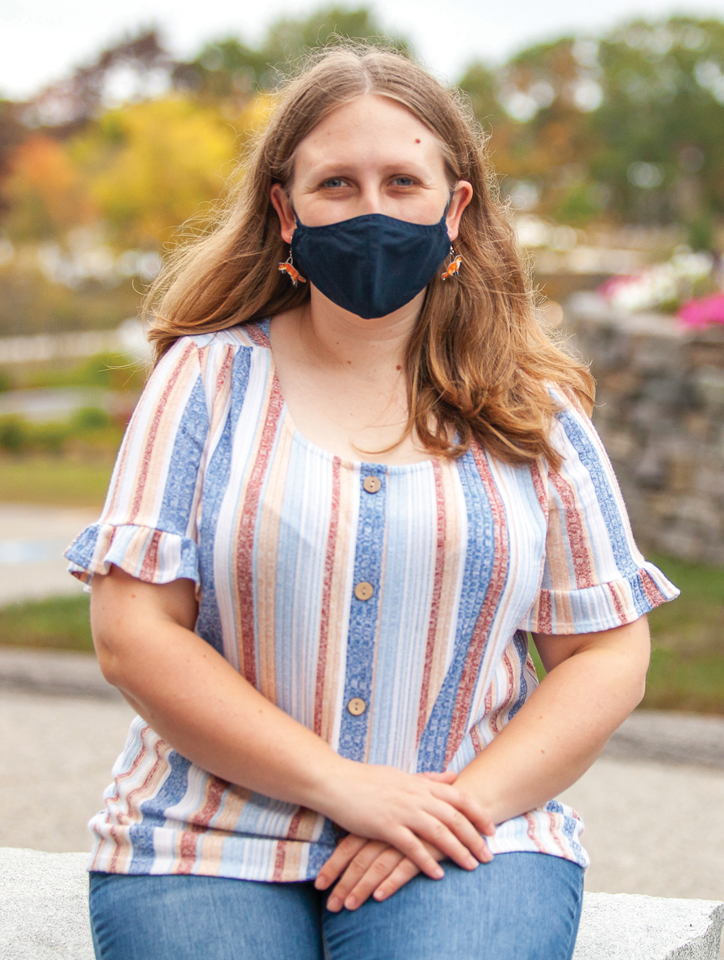 "To a degree, the COVID situation has allowed us to realize that we can still be resilient in the face of a global catastrophe," reflects Williams. "I think that when it's safe enough, we will bring back some of the best social aspects of college. But it's good to know that when you can't have face-to-face interaction, it's not like the world as we know it is over … We can still persist. We can still get an education and enjoy, as much as possible in a safe way, social situations and staying connected. It's not perfect. It's not always going to work. But I think, overall, the situation that we're in has taught us to be resilient and to be flexible, if anything — to kind of roll with the punches. Whatever happens, happens. But we will make the best of it."
So what about the doomsday predictions for higher ed? Did the pundits prematurely leap to conclusions about the COVID-induced demise of the traditional college experience? While it remains to be seen what scars will be left on the face of higher ed as a whole, in the case of UNE, the coronavirus seems to have had the opposite effect from that which was predicted. The students' time off campus has made them acutely aware of just how much they value their hands-on education, and it has solidified in their minds the importance of community. As it turns out, there is no virtual replacement for the qualities of a college education that matter most to UNE students.
As Herbert predicted early on, it was UNE's culture of nimbleness that gave it a leg up in dealing with the pandemic. "We have important traditions at UNE, and we're mindful of them. We're aware of our roots. No question," he states flatly. "But we are not bound by tradition. We don't let tradition get in the way of making changes, even big changes, that happen quickly.
"Universities and colleges tend to be like slow moving supertankers that take quite a long time to change direction," he adds.
And while we don't want to make changes thoughtlessly, we need to be agile and responsive to the way the world changes. And the pandemic is just a case in point."
There are, of course, no guarantees when it comes to this virus. It has been baffling public health experts from the beginning, and the lack of certainty weighs heavily on Herbert. "There's still a level of uncertainty here. And so we're not at all complacent," he insists. "I know that I'm losing sleep at night, just worrying about all the things that could possibly go wrong, and I'll feel much, much better once there's a safe and effective vaccine and the pandemic is behind us."
But Herbert also feels confident that the University has taken every precaution available in preparing the campus to be safe. And if UNE stays the course and maintains the level of vigilance it has achieved thus far, it will have proven that it can navigate the roughest patches of COVID's stormy seas as nimbly and deftly as a university possibly can. UNE may not know the precise coordinates of the destination to which it is headed, but it is sailing — not drifting — in the right direction: Onward.
Bonus Content: Video
UNE Onward: Preparing for Fall 2020