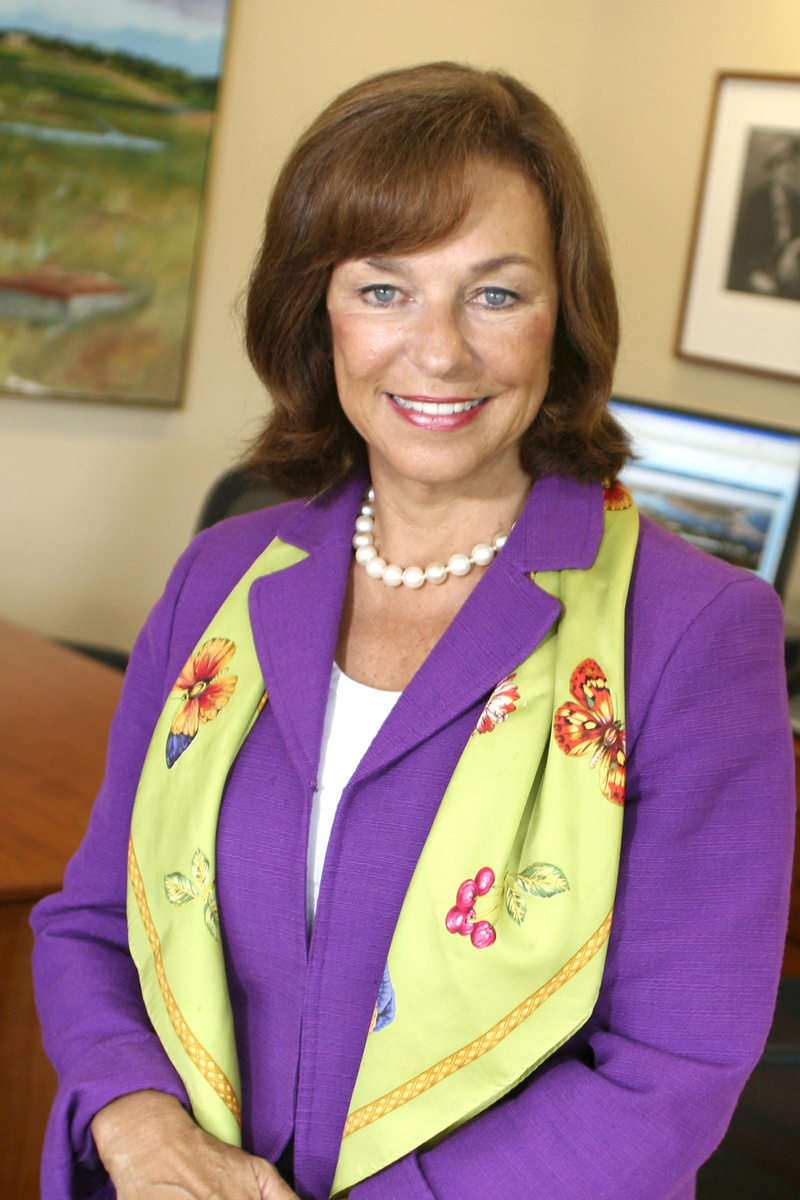 Serving as the fifth president of the University of New England, from 2006-2017, Danielle N. Ripich, Ph.D., guided UNE through a period of unprecedented growth. Under her leadership, UNE dramatically expanded its two campuses in Maine, opened a revolutionary study abroad campus in Tangier, Morocco, and solidified its stature as the leading supplier of health care professionals for the state of Maine.
Recognizing that UNE's exceptional programs in the health sciences gave it the potential to create a comprehensive health education mission few universities could match, President Ripich decided to build on this area of strength in the early years of her presidency. With the support of an ambitious board of trustees, a team of accomplished senior administrators and dynamic faculty, she led the efforts to launch a College of Pharmacy, College of Dental Medicine and Online College of Graduate and Professional Studies. 
As UNE's enrollment grew from 4,000 to more than 12,000 students in response to these innovations, Ripich oversaw targeted investments in the University's facilities and technological infrastructure to make its campuses truly world-class learning environments. In Portland, she added new, modern buildings and more than doubled the size of the campus; in Biddeford, she opened UNE's first dedicated research building, a modern building for academic instruction, new residential halls, the George and Barbara Bush Center, and the $20 million Harold Alfond Forum. Off the shores of the Biddeford Campus, she acquired Ram Island, an Atlantic island to serve as a field station to UNE's budding marine scientists.
She also helped UNE become a truly global university, opening UNE's innovative Tangier Campus in 2014. UNE Morocco makes UNE the only U.S. institution of higher education to own a study abroad campus specifically designed for the needs of health sciences students. It features world-class labs and classrooms that allow students to stay on track with their academic programs while experiencing the cultural crossroads of Tangier. 
As UNE's annual economic impact on the state of Maine swelled to more than $1 billion, the University Ripich led built a national reputation for excellence. The University was included in the Princeton Review's 2017 edition of The Best 381 Colleges and was named one of America's Top Colleges in 2016 by Forbes. UNE also established its most secure financial profile in history during Ripich's tenure. And most importantly of all, the UNE that Ripich ushered into existence became replete with students who thrived, both on campus and off, as they applied the knowledge they gained in Maine and around the globe. 
"Danielle Ripich embodies the best qualities of leadership, and her vision, implemented by her great team at UNE, has brought our region remarkable benefits. Great jobs, exciting new opportunities and the highest quality educational experiences only begin to describe what President Ripich's leadership has meant to our community. Chris Hall, Portland Regional Chamber of Commerce CEO
Prior to UNE
Before assuming the helm at UNE, Danielle N. Ripich served as dean of the College of Health Professions at the Medical University of South Carolina (MUSC) and as a professor in the MUSC College of Medicine's Department of Neurology. She earned her Ph.D. in speech pathology from Kent State University, and bachelor's and master's degrees in speech pathology from Cleveland State University. By the time she arrived at UNE, she was internationally recognized for her language research, particularly in the areas of child language and Alzheimer's disease and other forms of dementia. She was named a Congressional Fellow by the American Association for the Advancement of Science, a Fellow of the Association of Schools of Allied Health Professions and a Fellow of the American Speech Language and Hearing Association. She had published extensively in her field, editing books, writing book chapters, placing articles in peer-reviewed journals, and serving as editorial consultant to numerous medical and language journals. 
---
Highlights and Awards
Ripich was named the 2016 Mainebiz Nonprofit Business Leader of the Year. Read the Mainebiz profile.
In 2015, she told the story of UNE's transformation to a national audience of Lifetime TV viewers, appearing on The Balancing Act.
Junior Achievement of Maine honored President Ripich as a 2013 Maine Business Hall of Fame Laureate. Watch a Junior Achievement video describing the example she set for young Mainers.
Maine Ahead magazine profiled and interviewed President Ripich in a cover story for the May 2011 issue. Read the Maine Ahead magazine story.