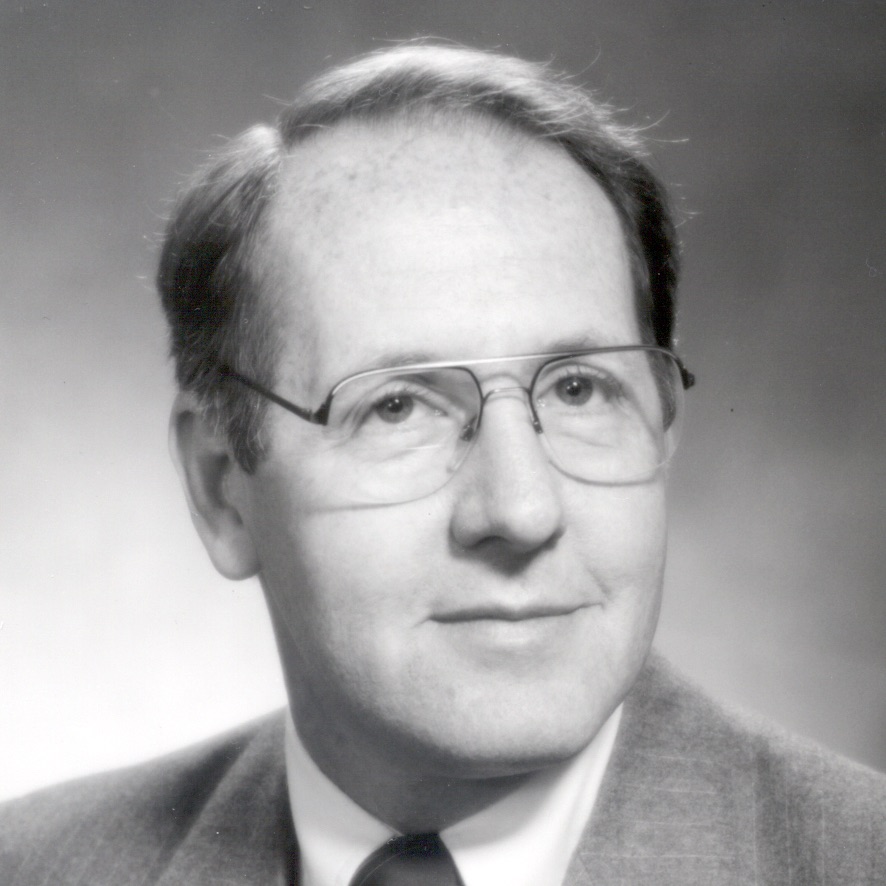 Serving as the University of New England's second president from 1985 to 1991, Charles W. Ford, Ph.D., helped to unify, expand and stabilize the growing University.
His involvement with UNE began as a part-time consultant, after he was hired by UNE's founding president Jack Ketchum to manage the internal, academic affairs of the University. Ford quickly transitioned from that role into a position as the full-time dean of the College of Health Sciences, and by the time Ketchum announced his resignation in 1984, Ford was well-positioned to apply for the vacancy. The search committee selected Ford as UNE's first full-time president, and he continued Ketchum's work advancing the University. Ford oversaw both the 1986 merger between the two undergraduate colleges and the 1987 merger between the University and the College of Osteopathic Medicine. He also focused on balancing the budget, adding several educational programs and degrees, constructing a larger library, Campus Center, and Waste Water Treatment Plant, and improving relations in the community and in the State of Maine.
[Ford] has been a tremendous asset to the community and to that university. —Bonita P. Belanger, Former Mayor of Biddeford
Following his resignation, Ford returned to research and teaching as a professor of health sciences at UNE, teaching courses in Occupational Therapy, Physical Therapy, Pharmacy, Nursing, Business, Health Services Management, and Education. He remained on the faculty until 2016.
Prior to UNE
Ford earned his B.A. from Taylor University in liberal arts, a B.S. and M.Ed. at Pennsylvania State University, and his Ph.D. in higher education at the State University of New York at Buffalo. He previously served as a Peace Corps official in Ghana and as a health education consultant.
---
Highlights and Awards
Ford taught in the UNE Israel Nursing Degree Completion program in Tel Aviv, Jerusalem and Haifa following his presidency.
Ford has authored two books and dozens of articles in academic journals.
Following a presentation on distance learning at the 2010 International Conference in Education, Economy and Society, Ford contributed a chapter to the book Cultures of Education Inclusion, titled "The Distance Professor."