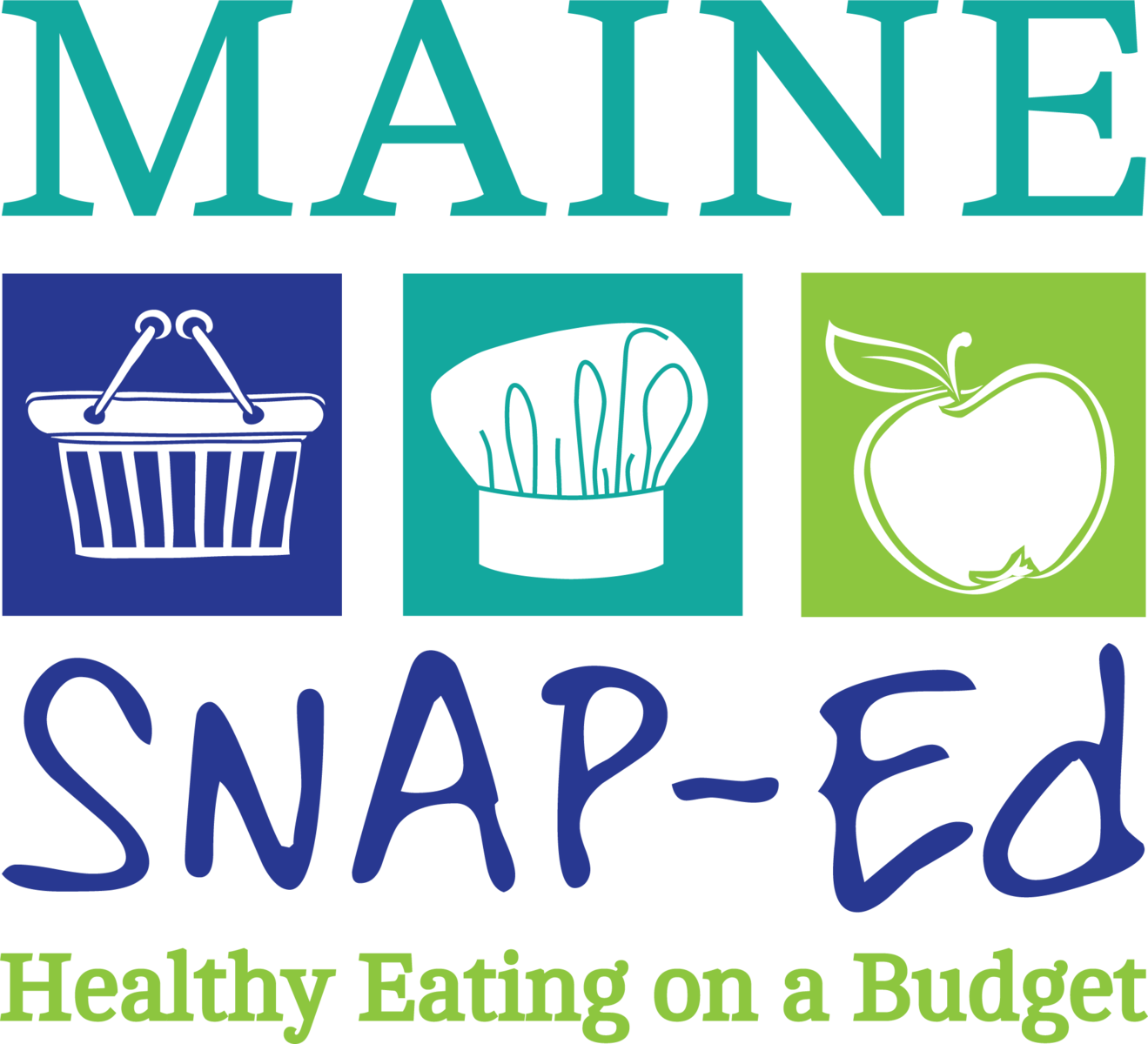 SNAP-Ed is a federal nutrition education and obesity prevention program that offers education, social marketing campaigns and environmental support in all 50 states. It is funded through the United States Department of Agriculture (USDA), Food and Nutrition Services (FNS). Maine SNAP-Ed is administered by the Maine Department of Health and Human Services (DHHS) and implemented statewide by the University of New England (UNE) through contracts with local community coalitions. Maine SNAP-Ed uses evidence-based, comprehensive approaches to improve the likelihood that low-income families will want and can make healthier food and physical activity choices, consistent with the current Dietary Guidelines for Americans.
UNE was awarded the SNAP-Ed contract from the Maine Department of Health and Human Services to act as the implementing agency for the Federal SNAP-Ed grant. The UNE model contracts with local community coalitions to provide public health, nutrition, physical activity, obesity and chronic disease prevention expertise statewide. Along with numerous partners statewide, Maine SNAP-Ed delivers cost-effective nutrition and obesity prevention services to low-income families through a three-pronged approach: Policy, Systems, and Environmental (PSE) change strategies, Social Marketing, and Nutrition Direct Education.
Maine SNAP-Ed PSE work utilizes evidence-based strategies and interventions to change the nutritional landscape where families eat, live, learn, shop and play. PSE strategies and interventions are comprehensive community-based, multi-level, public health approaches.
Focusing on mothers with young children, Maine SNAP-Ed's Social Marketing campaign promotes the consumption of fruits and vegetables, whole grains, lean proteins, and an active lifestyle through the Maine SNAP-Ed website, Facebook, and YouTube.
Nutrition education services are provided in settings that are most accessible to individuals eligible for SNAP including eligible schools, food pantries, childcare settings, public health centers, public housing sites, grocery stores, and farmers markets.
UNE provides internal evaluation to report outcomes and provide continuous quality improvement for the Maine SNAP-Ed program. The UNE evaluation team monitors monthly data to track local progress for community interventions and activities across Maine. The data allows staff to identify challenges and highlight accomplishments in a timely manner. Outcomes related to nutrition education, participant satisfaction, and implementation of policy, systems, and environmental changes are shared annually with partners and funders. The Maine SNAP-Ed evaluation plan is informed by the USDA's SNAP-Ed Evaluation Framework, and objectives, strategies, and indicators are aligned with national and regional priorities. 
For more information view our annual report, visit the Maine SNAP-Ed website or email mainesnap-ed@une.edu.