​
Director's Note: On and Off the Stage — Congratulations to our 2017 Graduates
I'm slightly embarrassed that I got all choked up at the hooding ceremony. But I should have expected it. Hooding is personal pageantry; family, friends, and classmates congregate to shamelessly revel in the accomplishments of their loved ones. For faculty though, hooding is bittersweet. While we cheer with others, we also feel the impending loss of people we have come to know — those with whom we have shared triumphs and defeats — those we've coached through the rigors of learning SPSS and counseled in the wake of a difficult session with a client. As the hood is placed upon the shoulders of our students, it leaves the stage worn by future colleagues. In all, a grand and emotional celebration.
The gala that follows offers an opportunity to meet the people that have supported students through the tribulations of graduate school. Faculty let go of encumbrances that previously necessitated boundaries between teacher and learner. They, like family and friends, get to brag about the graduates. Meeting face-to-face with online social work (MSWO) graduates and their families adds richness to the virtual relationships established during their time in the program.
This year's graduation ceremony also marks a critical transition in the life of the School of Social Work. The MSWO will move to the College of Graduate and Professional Studies (CGPS), UNE's fully online college, and the campus-based program will remain with the Westbrook College of Health Professions (WCHP) on the Portland and Biddeford sites. Although the program will remain "One School of Social Work" with shared mission, vision, values, and curriculum, its orchestration will change. That said, I want to personally thank the faculty and staff of the SSW for their tolerance during a tumultuous time of transition. Special appreciation goes to Kat Gifford, the inaugural editor of this newsletter who will be moving over to CGPS to make their lives a little brighter.
Graduates — it's now your time to become great by doing good. We look forward to forging new relationships in the future. In the (slightly modified) words of Anne Frank:
How wonderful it is that [you] need [not] wait a single moment to improve the world.
Best of luck,
Shelley Cohen Konrad
---
In this Issue
Highlights of the 2016/2017 Academic Year
---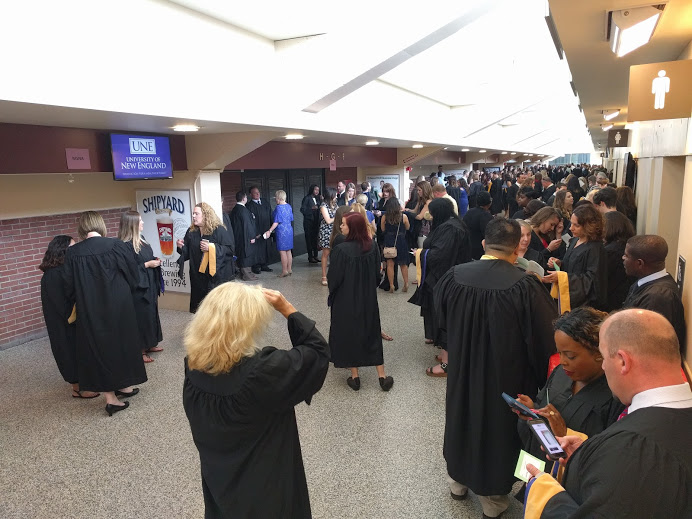 The WCHP Hooding Ceremony was held on Friday, May 19, at the Cross Insurance Arena in Portland, Maine. The reception was held back on campus afterwards. Despite the wind it was a lovely ceremony, and at the reception student Becca Baker received the Outstanding Student award for Social Work. Congratulations to all of the graduates!
Franklin Brooks, M.S.W., Ph.D., LCSW, assistant clinical professor in the University of New England School of Social Work, co-authored the recently published SAGE Maine Social Services Provider Survey Report. Services and Advocacy for LGBT Elders (SAGE) Maine surveyed more than 200 Maine social service providers inquiring about their provision of social services to LGBT people over the age of 60. The findings include providers reporting high levels of discrimination experienced by LGBT older adults in their communities and in social service settings. The report was co-authored by Laura Gottfried, LCSW, with assistance from Allison Morrill, Ph.D., Westbrook College of Health Professions Associate Dean for Research.
Congratulations to the newly elected School of Social Work Student Organization Executive Board!
Below are your newly elected board members:
President: Caleb Demers
Vice President: Kendra Page
Secretary: Karri Beling
Treasurer: Alyssa Wyman
GAPSA Senator: Alanna Eaton
GAPSA Councilor: Katy Finch
Please congratulate them when you see them on campus and let them know what you would like the SSW-SO to focus on in the upcoming year. Your ideas are what guides the work the organization does, so please be vocal and active in the year ahead.
une school of social work is now on twitter!
Please follow us and stay updated! @UNE_Social_Work
---
We are excited to present a few selected entries for student work that have been done over the year. Please note that the opinions expressed here are not necessarily shared by the School of Social Work or the University of New England.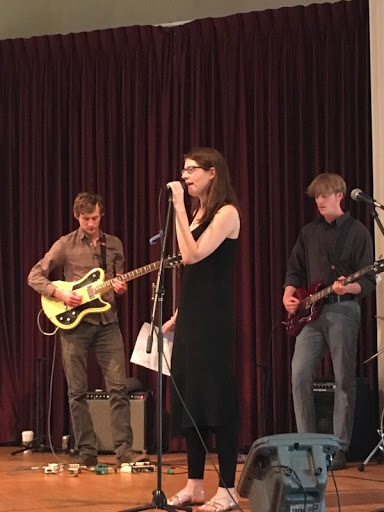 My Internship and Performance with 'Listen Up'
by Theo Mazur (MSW '18)
My internship this past year was at Listen Up, a day program for clients with intellectual disabilities. The program offers support to individuals with a strong desire to explore and create their own music. The clients get to play various instruments, learn song writing and recording skills, and experiment with all facets of the music making process in a supportive and creative learning environment.
I was the second UNE intern at Listen Up in as many years. The Listen Up music collective performed at UNE last year in collaboration with the Arts and Social Justice certificate program. When I started my internship I asked Eric, the director of Listen Up, whether their UNE performance was a good experience for the clients and whether they would like to do this again. His answer was a resounding "Yes!" He explained that many of their clients love performing and Ludcke Hall was a beautiful space for an end of the year celebration show. 
I kept last years Listen Up Ludcke performance in the back of my mind throughout the school year and when the time was right everything fell into place once more for another great show. Organizing a performance like this is absolutely a collaborative process, everyone has to be on board and willing to pitch in to make things happen. I was guided and motivated by the adage, "Where there's a will, there's a way!" Eric reminded me of the possibility for another UNE show at just the right time to give us some weeks to prepare and put things together. With the help of the Arts and Social Justice certificate program at UNE, under the guidance of Lori Power, we booked Ludcke for another night of music with the clients and staff of Listen Up. 
I asked Eric how the audience turn out was for last years show and he told me it was good, but it could always be better. I brainstormed some ideas and decided a collaboration was again the best way to move forward. We decided to invite UNE faculty and staff to read some poetry or spoken word monologues on stage with the Listen Up crew, this would give the UNE community a way to participate and get some stage time to have their creative voices heard as well. Feedback on the final performance and program lineup was very positive. Attendance was great, there were snacks, beverages, many of the performances were emotionally powerful, evocative, and inspiring.
I feel a lot of gratitude for having the opportunity to intern at Listen Up this year and share so many wonderful, musical, creative, inspirational, and meaningful moments with the Listen Up community.
Social Justice Warriors Website
by Elizabeth Pierce (MSW '17), Danae Deveau (MSW '18), Celeste Huffaker (MSW '17), and Lindsay Moan (MSW '17)
A website was created by a group of students in Lori Power's Applied Arts and Social Justice Course in order to be a space for all who are interested in what Social Justice is and to spread awareness. "We are a group of Social Workers committed to social justice and social inclusion. The purpose of this site is to spread awareness about the social injustices that occur daily and how we can all play a role in correcting them. Social injustice is not an abstract political concept, but a deeply personal and impactful experience. Many stories go untold and people are left to suffer in silence. Through this site, we hope raise the voices of those who have been personally impacted by social injustice and create a forum in which they can share their stories."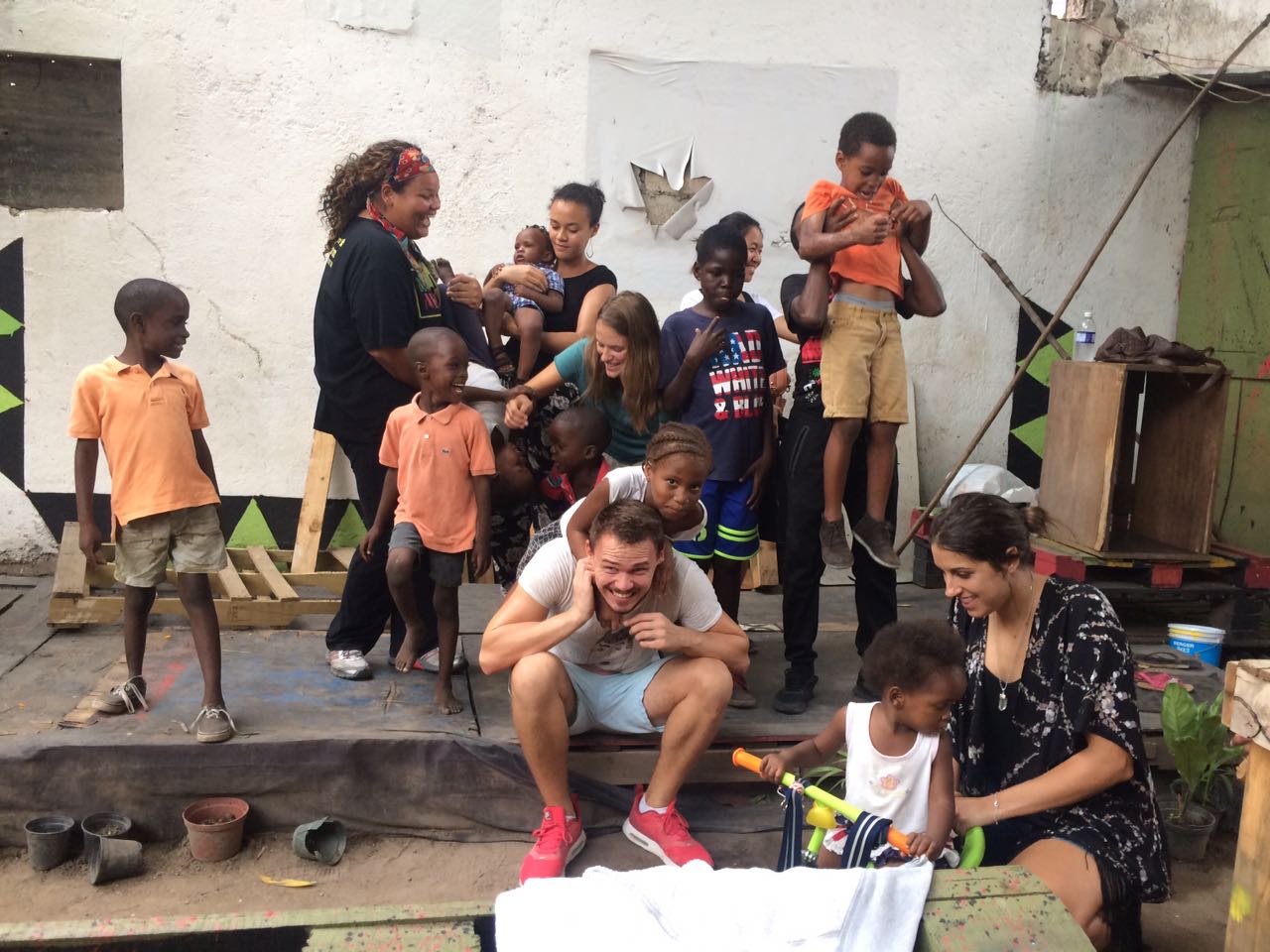 My Jamaica Experience
by Shea Dodson (MSW '17)
I had the incredible opportunity to complete my MSW field placement in Kingston, Jamaica beginning earlier this year. I split my time between Kingston College, a prestigious all boy high school, and Grace and Staff Community Development Foundation, an agency building bridges in education, unemployment, and poverty with the communities in downtown Kingston. I worked primarily with teenagers and their parents addressing issues such as poverty, violence, trauma, abuse, and development in individual and group counseling settings. And yes, the past 4 months were also filled with adventure. I jumped off the cliffs at Rick's Café in Negril, swam in the Blue Lagoon of Port Antonio, explored the Blue Mountain coffee farms, hiked to Kwame Falls, and enjoyed a Red Stripe on quite a few beaches. But it isn't the incredible landscapes I will take away from these months abroad.
At its core, social work excels when we acknowledge our common humanity, the need for relationship and connection, to heal through the presence of another, to bear witness and be seen, to find support in another. The NASW code of ethics phrases it as we value the dignity and worth of the person and believe in the importance of human relationships. And as I reflect back on my Jamaican experience, it was about just that: relationships. I built international relationships with students at the University of West Indies, relationships with the students and faculty of Kingston College, relationships with the Rastafarian men at Life yard, relationships with the children and families residing in Downtown Kingston, relationships with mentors and supervisors, and deeper relationships with my peers and faculty at UNE. Immersing yourself in a new culture, allows you to be the ultimate student. I had to be a learner in every aspect of life. I was taught not only by my incredible onsite supervisors and field instructor, but by the taxi driver and the grocery store clerk, and most importantly by my client systems. I was vulnerable, which lead to real genuine relationship. It is this take-away I intend to bring into my future practice and life back in the United States. Through relationship, we grow, we find opportunity, we find support, and we discover more of ourselves. Cultures may differ, but relationship is universal. 
One last thought: always say yes to opportunity, because it may just land you on a tropical island!
Special thank yous to Professor Leslie Yaffa and Professor Amy Storch for creating such an incredible multi-cultural community through the Jamaica Project, and to Tiffany Barnhard, our pioneer!
Theory Application: An Analysis of 'Fruitvale Station'
by Emily Johnson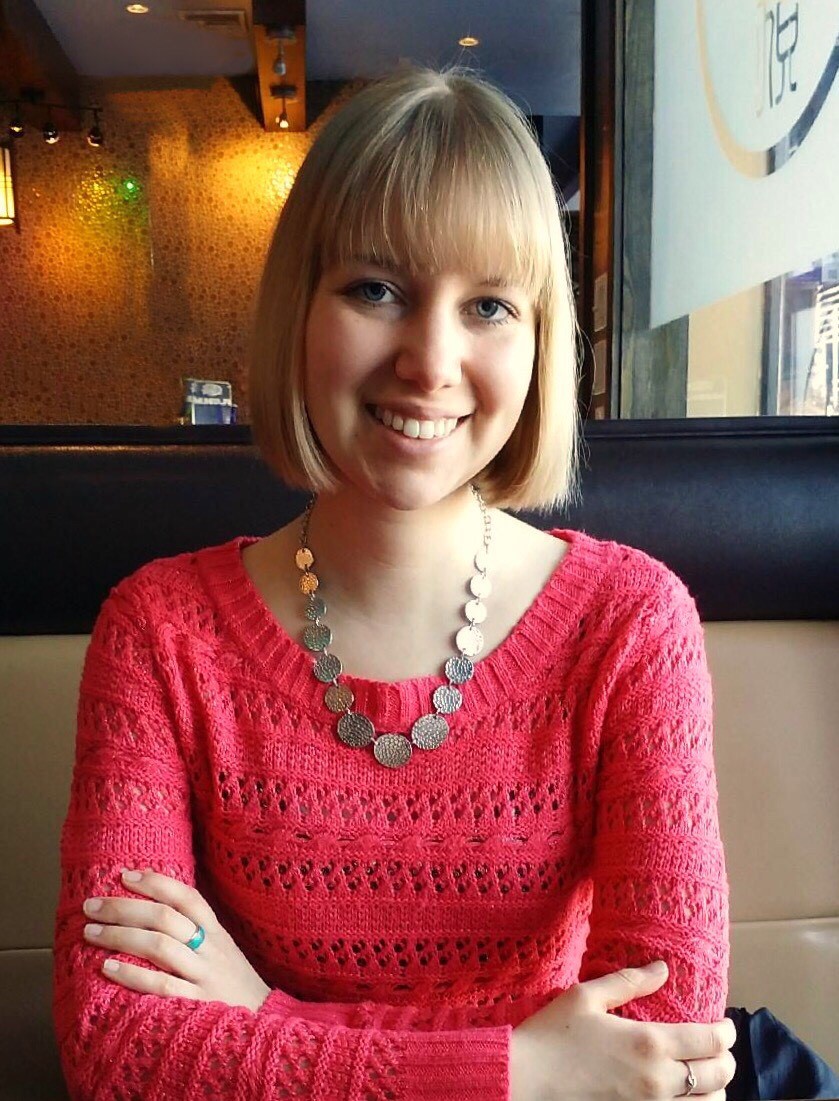 Nominated by professor Jeremy Brown, Emily Johnson's paper on the analysis of the movie "Fruitvale Station" was lauded as being insightful, creative and demonstrating the quality of critical consciousness.
The Importance of '13 Reasons Why'
by Haley Roberts
This article was originally written and published on the PsychCentral website. 
Testifying for LD 839: My Trip to Augusta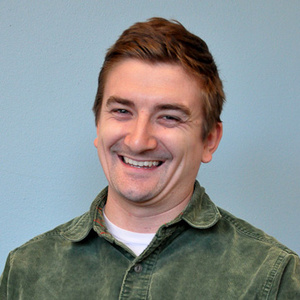 by Caleb Demers
On April 5, 2017 I rode with former Portland mayor and political virtuoso Michael Brennan up to the Maine State Capital. We arrived in Augusta, prepared to testify for LD 839, a bill that is slowly making its way through the halls of the legislation. This bill, sponsored by Representative Monaghan of Cape Elizabeth, would provide a year's funding for implementation of a drug treatment program in Cumberland County Jail.
The program would be tailored to the needs of the individual. Group and individual counseling would be offered. Inmates would be able to earn work release. There would be educational components about safe drug use practice. As one officer testified, last year, 10 inmates overdosed and died immediately after being released from the Cumberland County Prerelease Unit, where this program would be housed.
Furthermore, the inmates that participate in this program would continue to utilize the services two months after their release. The individuals that commit a drug charge or a drug-related charge would be provided the option to serve their sentence in this program.
I went to testify, not about the specifics of this important program but to talk about my experience working with youth who have seen loved ones affected by opioids. Some of these children live with substance use in the home, others have lost their father or mother to a drug overdose. I find that when the conversation about the heroin epidemic comes up it can be easy to dehumanize the affected community. People become addicts or misguided souls when they are just people: sisters, brothers, mothers and fathers.
That is what I wanted to testify about. When I reached the podium and the legislators that sit on the Committee on Criminal Justice and Public Safety stared me down, my hands began to shake and when I opened my mouth it was as if I was trying to yell down a long hallway and the noise was falling short. They looked uninterested and my voice sounded horse and unrecognizable. Perhaps they were just tired of hearing testimonies.
When I delivered my final line, I remembered to wait for questions but they had none and so I reached my seat and sat down more pleased to sit in an uncomfortable waiting room folding chair than ever before. Several of the legislators came up to us afterward and thanked us for coming and assured us they already had our vote, others looked condemningly in our direction. I heard my recorded testimony, my voice did not sound horse and I did not yell. I did sound rushed and I could have been more convincing and emotive. Next time.
---
social justice advocacy forums for students, faculty, alumni and staff on the portland campus
The UNE School of Social Work Student Organization has begun an exciting collaboration with our faculty to explore the ways in which we can best respond to social injustices as individuals, as a school and as a community. As the Social Justice Advocacy Group continues to evolve into a sustainable project, it is a goal that it will create opportunities to educate, inspire and connect us to one another and to firm action steps. We look forward to engaging with speakers from various agencies and organizations, such as ILAP and the ACLU, to facilitate discussion around needs and channels of involvement. The Social Justice Advocacy Group directly aligns with the NASW ethical principle of challenging social injustice, and creates an exciting opportunity for students, faculty and our broader community to connect to create positive change. The structure for each meeting will be:
Invite speakers from community agencies/programs who are engaged in working with and advocating for the rights of individuals and groups who are being targeted by the current administration because of their religious beliefs, race, ethnicity, immigrant/refugee status, undocumented workers/families, gender, sexual orientation, etc. Other topics will include healthcare, reproductive rights, voting rights, building additional detention centers for undocumented workers/families, environmental issues impacting the health and wellbeing of Native Americans. etc. (This is not intended to be a definitive list. Rather it is intended to provide information on issues of concern that we believe demand a response.)
Each presentation will be structured to include the following areas: Presentation, Conversation, Action Plan. The action plan may be completed during the 1-½ hours of the presentation, or after depending on the action.
The School of Social Work Newsletter will provide a summary of the 

forum as well as how to participate in action plans. 
Committee Members: Frank Brooks, Amy Coha, Thomas McLaughlin, Craig Owens, Arabella Perez, Lori Power
Student Organization: Karri Beling, Caleb Demers, Alanna Eaton, Tim, Fuller, Jason Hull, Seth Hunsicker
Stay tuned for more, and GET INVOLVED!
survey for alumni!
LAST CHANCE for your voice to be heard! Don't miss this opportunity! If you are an alumni of this program, please take a few short minutes to take the following survey regarding your experience in the program and how it has prepared you for the practice world. The SSW is committed to preparing graduate social work students with the practice skills and the theoretical foundation needed to affect change on multiple systems levels. As such, we are asking alumni to share how their social work education at UNE has, or has not, prepared them to meet the challenges of the practice environment. Please click on the link below to tell us your thoughts!
une msw honor society: sigma lambda
Interested in Joining the UNE MSW Honor Society Sigma Lambda? We would love to have you as part of our organization! In order to join you need to have a 3.5 GPA and need to have completed one term of classes. You must send an email from your UNE account to Amy Scholl and send your transcripts to Sunyana Benjamin. There is a $30 fee that covers the cost of the certificate and pin and must be paid by cashier's check or money order only. Once the email, transcripts and money are received, members are added to the UNE MSW Honor Society page quarterly. Please feel free to post any questions on the Interested in Joining the Honor Society Facebook page and we will address them. Honor Society officers are: President Amy Scholl, Vice President Amy Tracy, Secretary Sunyana Benjamin and Treasurer Judy Barrett.
SOCIAL JUSTICE ARTWORK NEEDED!
Do you know of an artist or group whose art has a social justice theme? The art can address such themes as poverty, addiction, environment, gun violence, food security and many others! We need new art for the Hersey fourth floor hallway, and perhaps even the hallway near Parker Pavilion! If you, or an artist or group you know, would like to hang their art for a period of two or three months, please contact Lori Power, (207) 221-4493. Many thanks!
CALL TO ALUMNI: STUDENTS NEED YOUR HELP! 
If you have graduated from UNE with your MSW two or more years ago, and are interested in a volunteer opportunity that will enhance your skills as a professional social worker, we need you! Our program is full of amazing students who need field instructors for their foundation and advanced field placements. As an alum, you understand the importance of field education and the expectations of students in our MSW program. Our field instructors have flexibility in how field instruction is delivered. You may meet with your student by phone, video conference, or face-to-face. If you'd like to provide field instruction to one or more students, please contact Director of Field Education Kelli Fox. Thank you!
---
Upcoming Events
Please look forward to more SSW events coming up this Fall, and have a great summer!