Gain the tools to succeed in the data-driven careers of tomorrow
Careers in the mathematical sciences are on the rise. As more and more fields rely on quantitative and analytical approaches, employment growth of 28% is projected over the next eight years.1 Mathematical Sciences programs at UNE prepare students to become innovators who make impactful contributions in a diverse range of fields using mathematical analysis, modeling, computation, and simulation. Our Data Science and Applied Mathematics programs foster flexible and creative approaches for problem solving, giving you the ability to gain insights about complex relationships and interdependencies.
---
Data Science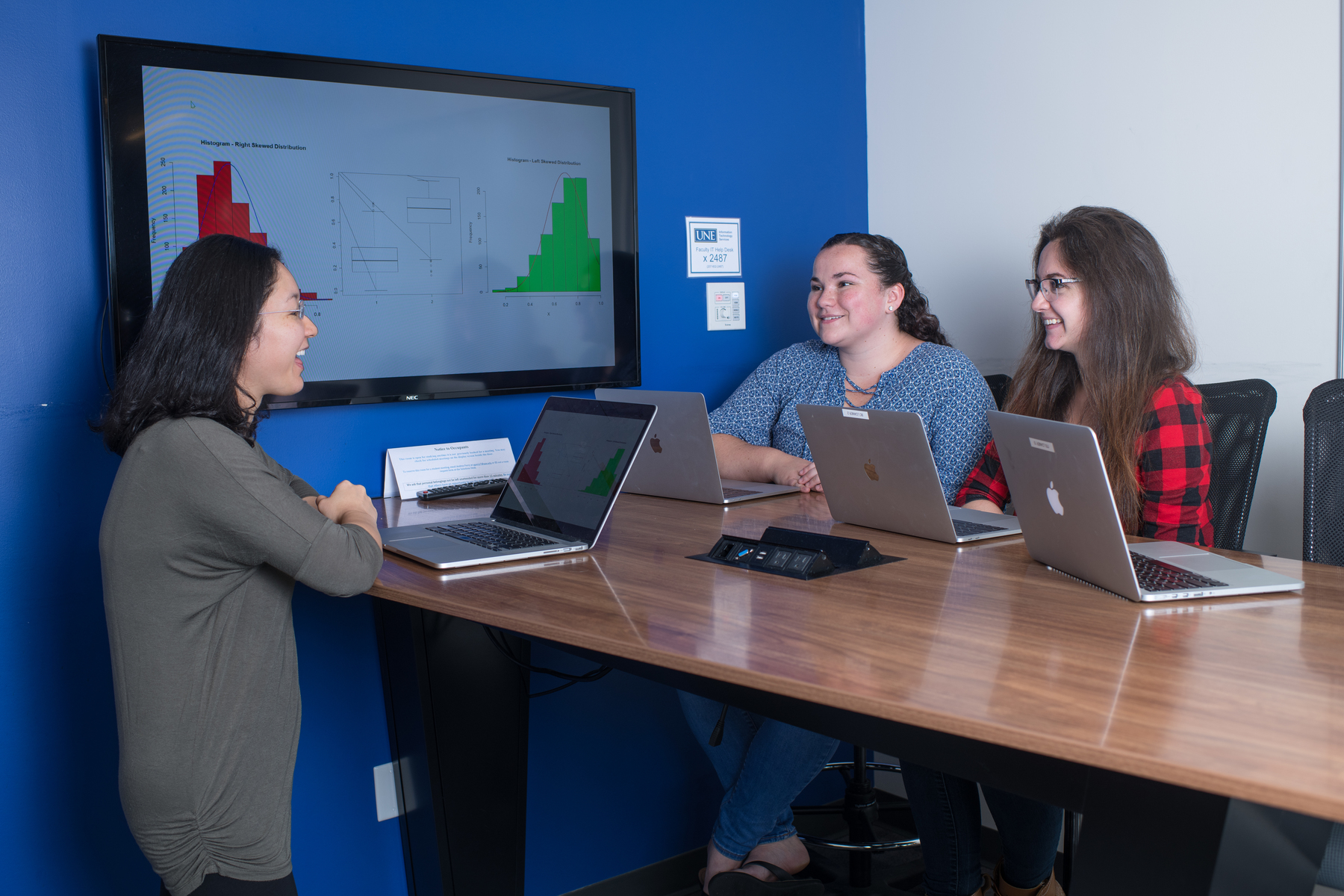 UNE's B.S. in Data Science builds on foundational skills in mathematics and computing, incorporating machine learning, predictive modeling and data visualization. Project-based learning is used throughout the curriculum, creating career pathways after graduation.
Applied Mathematics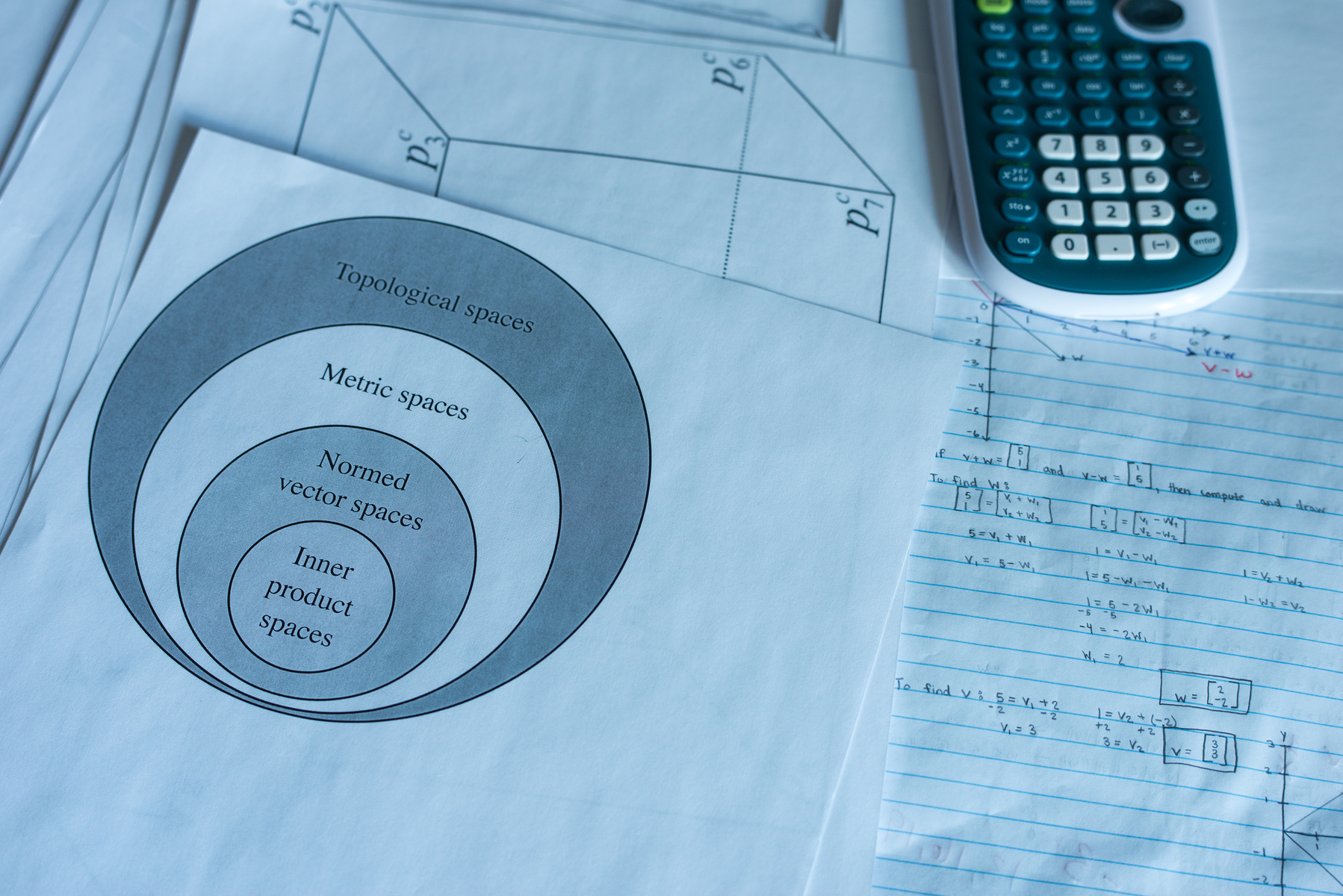 The Applied Mathematics program emphasizes computer-based modeling and statistical methods. As a student, you'll use applied methods and technology to approach problems in mathematics and other disciplines. Many students also choose to pursue a second major in the sciences.
Career Opportunities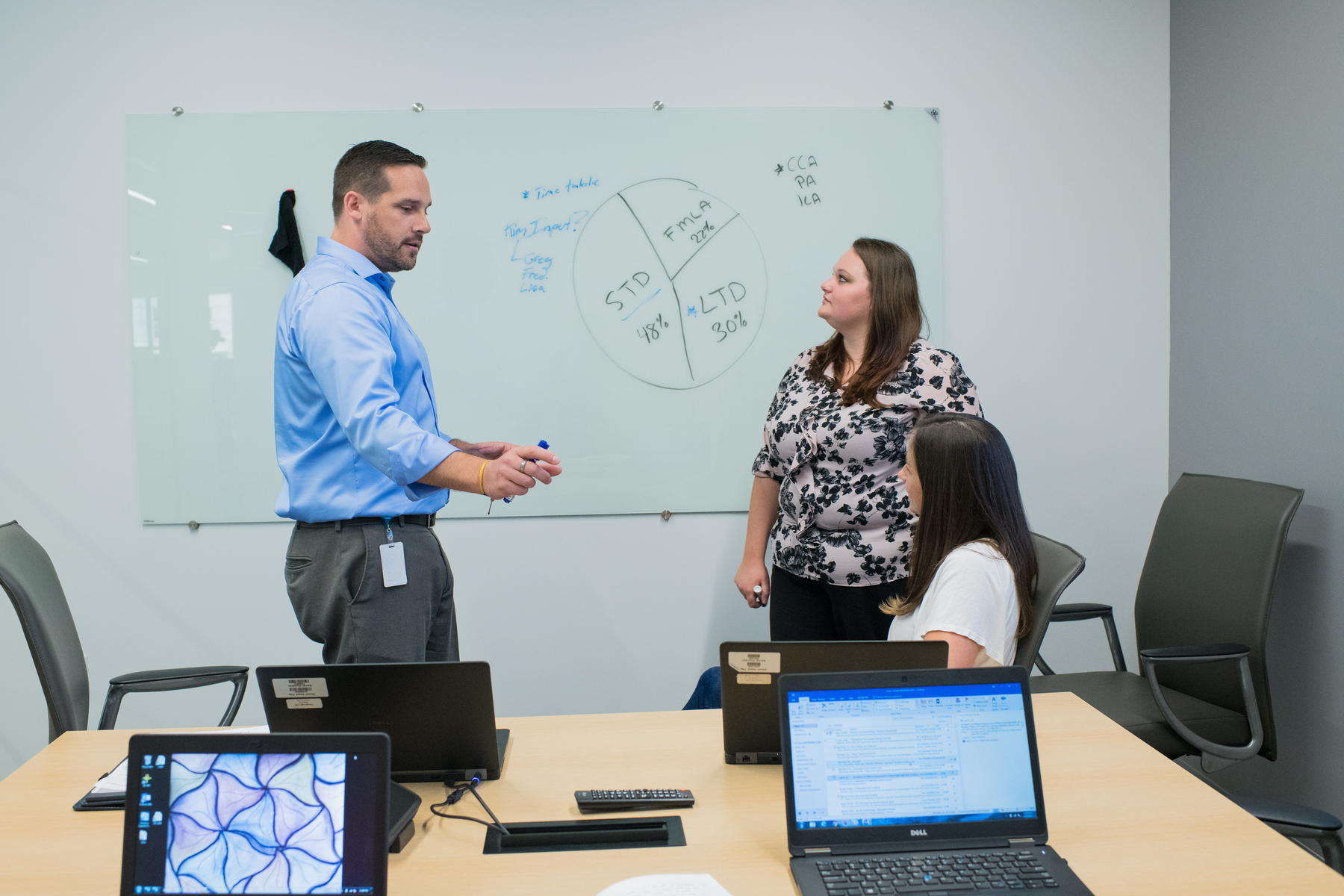 UNE's Applied Mathematics and Data Science undergraduate programs leverage partnerships with Maine technology employers. This provides students with the chance to complete project-based learning and creates opportunities for employment.
Supportive Faculty and Community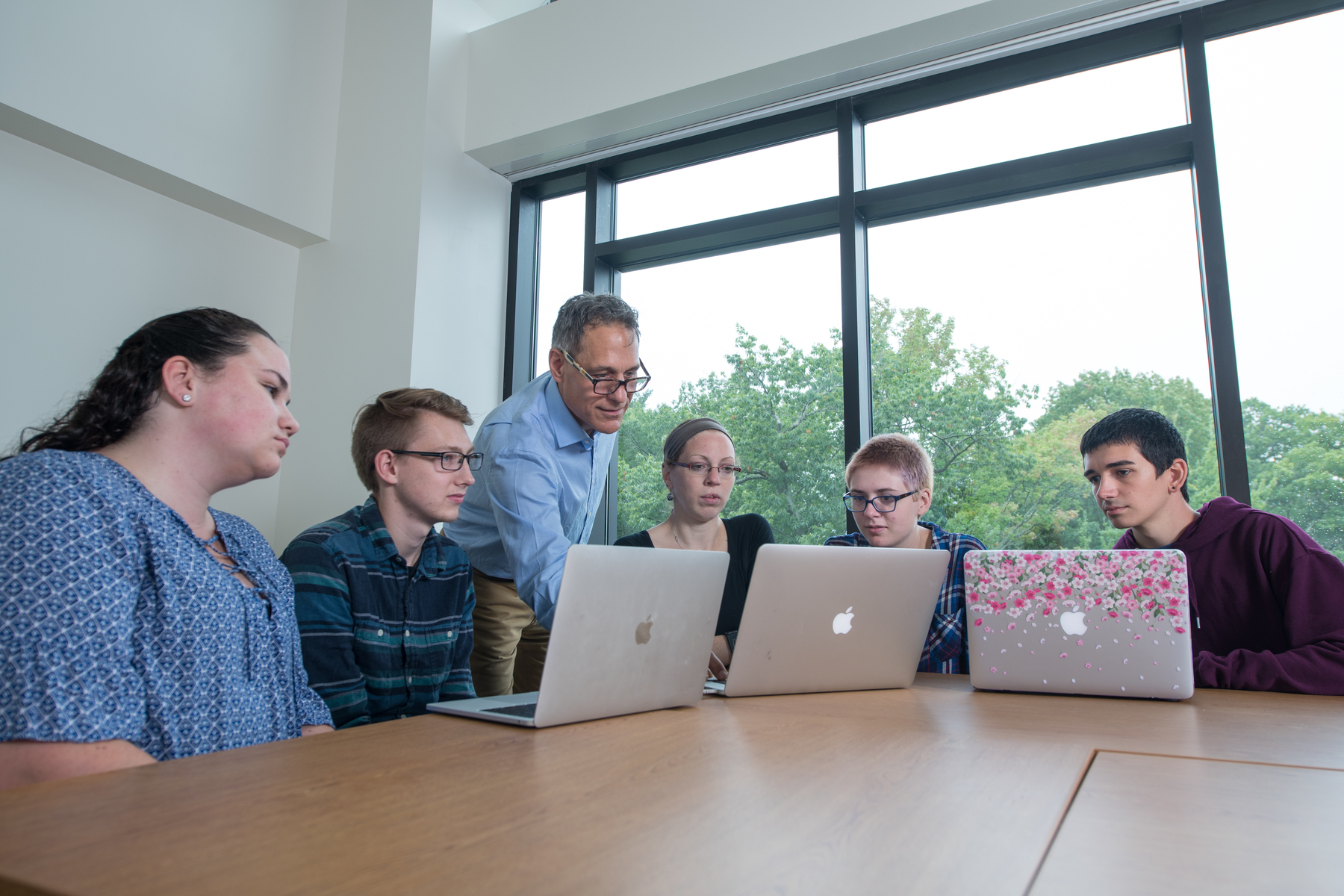 With small class sizes in the Department of Mathematical Sciences, you'll benefit from individualized attention and mentoring. You'll be able to closely interact with your professors, many of whom are active scholars in their respective fields.
1Source: http://fortune.com/2018/04/05/fastest-growing-jobs-us/