A Structured Process to Explore Majors and Stay on Track
If you're not ready to choose your major, then UNE's Guided Undergraduate Studies (GUST) program is an ideal way to begin your college journey. In GUST, students experience a structured curriculum in which they explore options before choosing a major. Starting out undecided could be one of the best decisions you make.
The GUST program is designed to help you dig deeper into your interests and opportunities, and to support you in staying on track for an enriching four-year college experience.
---
"Coming to UNE without a declared major was by far one of my best decisions. My faculty mentor really supports his students and helps put potential majors into perspective — through school and as a career."

Colin Gleason, Undeclared '23
---
Exploration
All GUST students take a common first-year course to formally explore majors with the guidance of a faculty mentor. You'll learn about various majors by interviewing professors, meeting with students within majors, reading literature, and sitting in on classes.
During this time, you will also consult with your professional advisor and UNE's career counseling services. The process will help you identify the majors that most interest you and understand their related career pathways connected with those majors.
Transition
Once you have chosen your major, UNE will support you in transitioning to your new course of study. You will meet the department chair for your major, and you'll be assigned a new faculty mentor from that program. By reviewing curriculum maps with your mentor and advisor, you will create your graduation plan — a semester-by-semester plan to earn your degree.
Immersion
As you launch into your graduation plan, you will have full access to the experiential learning opportunities that define a UNE education: study abroad and cultural exploration, guided research and creative projects, community engagement, and internships.
Expansion
GUST enables first-year students to plan out the framework of their full college experience. With that advanced preparation, you might even explore opportunities beyond your major — building your resume through fascinating electives, earning micro-badges, or pursuing a minor or double major.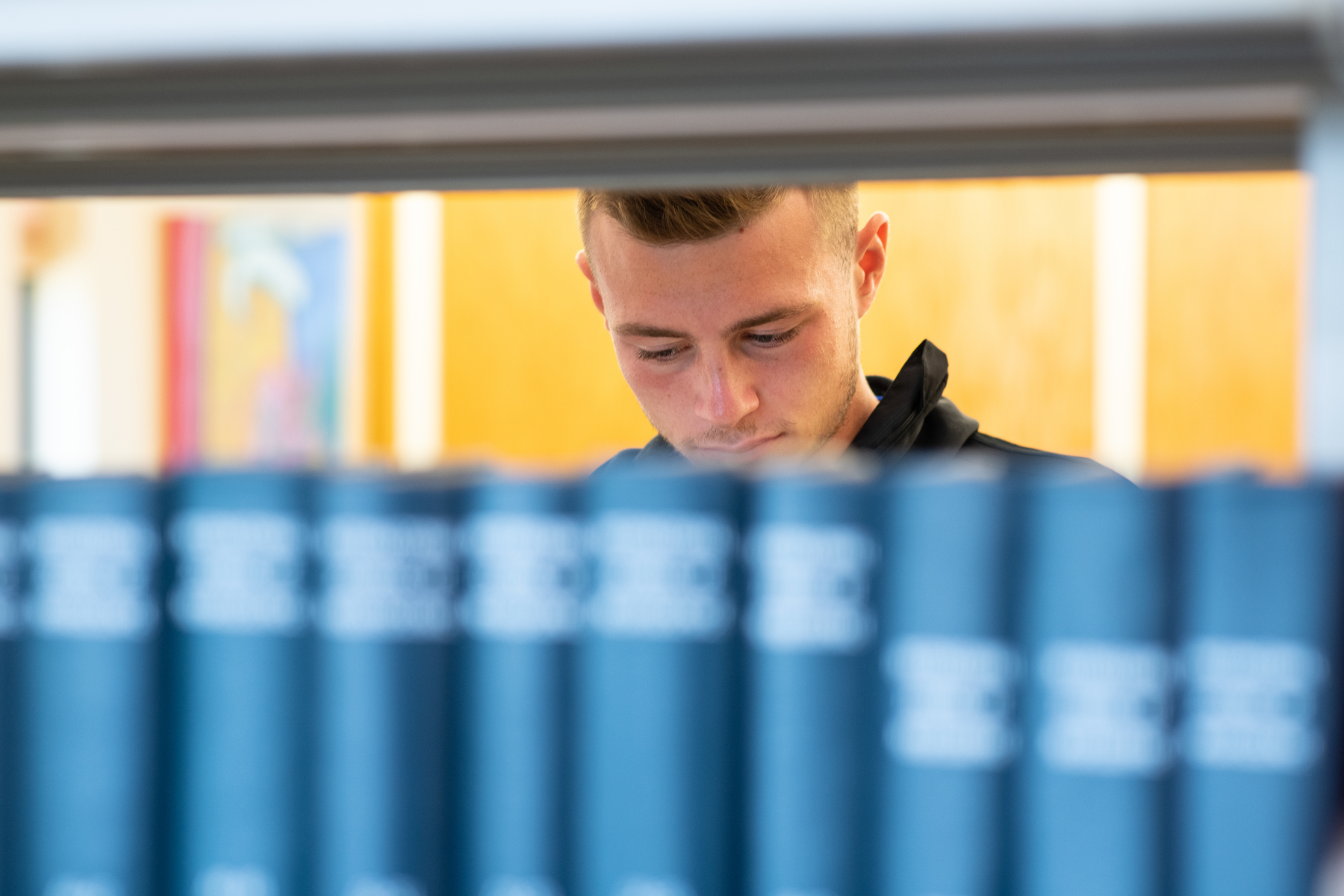 Your Support Team
Your GUST experience will be guided by a team of educators who will get to know you and who will help develop a plan that's right for you:
GUST faculty mentor
Professional academic advisors
Career services counselor
Academic major faculty mentor
For more information on Guided Undergraduate Studies, contact Michael Cripps at mcripps@une.edu.