Greetings from the Interim Director
Josie was referred to my practice by a recovery house social worker. She reluctantly followed through, mostly because counseling was mandated as a prerequisite to unsupervised visits with her two small children. Josie loved her children and desperately wanted to live together as a family. As in all initial assessments, I asked Josie if she had experienced or was experiencing interpersonal violence in any of her relationships. She said no. As time went on, I asked again, and again she said no. It took time and trust for Josie to feel safe enough to unfold her story. Her opiate addiction began three years earlier. An Emergency Department resident prescribed Oxycodone and Lorazepam as a short-term solution for pain resulting from severe bruising on her neck and shoulders. Josie told the resident that she had had an unfortunate collision with the sink as she exited the shower. What I learned from Josie is that the opiates worked well to relieve the pain of injuries left by her boyfriend's rage attacks. It also numbed the emotional pain she felt in response to his emotional brutality. At first she promised herself that she would use painkillers only as needed, but need was always there and over time so were the drugs.
Josie's story illustrates the elusiveness of uncovering interpersonal violence and the tenacity and tolerance it takes to create a safe enough environment for it to be revealed. People who struggle with addiction often have early and ongoing experiences with trauma and violence. Many find themselves at times in treatment facilities, homeless and in jails, imprisoned by silence, afraid and ashamed to unveil abuse, their voices muted by fear. Josie needed time for her brain to recover from addiction and to believe in the possibility of relationships that didn't hurt. I needed to hold that belief for her until she made her way back to her children and to hope.
Violence has a profound and enduring effect. Everyone in its wake feels its impact – children, friends, family, colleagues, classmates, and pets. On October 23, Portland Defending Childhood (PDC) will provide a half day training sponsored by the School of Social Work. PDC is one of 8 Department of Justice grants that seek to raise awareness of the power and pervasiveness of violence, promote safe and thriving communities, and provide families with the essential services they need to break the cycle. Please save time to join us at this important workshop. More information on the event can be found below.
October is National Domestic Violence Awareness Month. Violence thrives when witnesses remain silent; it stays invisible under the cover of shame, camouflaged by addiction, depression, and other diagnoses. Don't collude with violence by virtue of your silence. Naming violence is a first step towards empowering change. Find a way to raise awareness during Domestic Awareness month and every month thereafter.
Respectfully,
Shelley
P.S. - Kids Art tells us a lot of interpersonal violence — watch below!
---
In this Issue
---
comPLETELY UNEXPECTED: THE TITLE, THE LEGEND!
We would like to send out a special thank you to online student Heidi Macalaster, who came up with our MSW Newsletter title! Its cleverness had an overwhelming response and fits the School of Social Work and the message we want to send perfectly. Well done!
FACULTY PUBLISHES BOOK
Congratulations to one of our Adjunct Faculty, Dr. Ivan Page, for recently publishing his first book! The book is titled Dads Matter: Me and the Girls, the Challenges, Trials, Tribulations and Triumphs of Raising Daughters.
Aspiring new author, Dr. Ivan Page tells the heartfelt story of raising daughters during some of the most important developmental years of life — the teen years. This unique and straightforward account of a father and daughter relationship offers both new and old-fashion parental instinct to raising daughters.
There are some things you can do to produce a well-rounded and confident daughter. You don't have to leave everything up for chance. Dr. Page in this heartfelt account offers some simplistic ideas about raising daughters.
"Me and the Girls" reveals a rich encounter dads have with their daughters, as both struggle to understand each other during the teen years. Wholesome and full of best practices, mothers can give this book as a guide to fathers; and fathers can examine and improve their relationship with their daughters.
students heading to jamaica!
Professors Leslie Yaffa and Amy Storch are yet again leading a great team of students to Jamaica in January 2016 for the International Social Work in the Caribbean course! The focus of the course will look at the challenges the Caribbean faces in improving the lives of their citizens given their current economic and social circumstances. The course will identify numerous strategies and skills social workers have used to collaboratively build interventions within the social welfare, education, healthcare and sustainable community development arenas. The group will be participating in Social Work classes at the University of West Indies, visiting multiple social welfare agencies, providing community service to selected agencies and experiencing the Jamaican culture.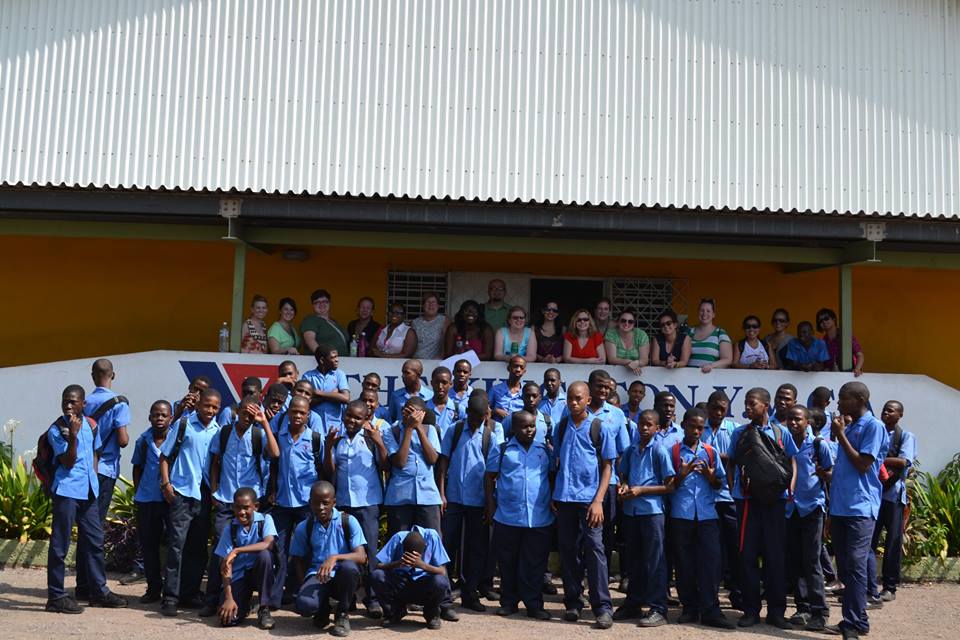 new affordable housing by avesta has inspiring name
We were incredibly excited to learn that our friends at Avesta Housing will name their soon-to-be built affordable housing development on Washington Avenue after Preble Street Veterans Healthcare Outreach Community Organizer and former Homeless Voices for Justice advocate Thomas Ptacek.
Thomas Heights, which is scheduled to be completed in December, will serve people living at less than 50% of the local median income. Though veteran status will not be required, the development will have a special focus on housing those who have served in the military.
Creating affordable housing for vets is an objective that's near and dear to Thomas, who became homeless for a time after serving in the U.S. Navy.
Congratulations to both Thomas and Avesta on this positive addition to Portland.
---
msw student profile & questionnaire: chantel cote (msw '17)
Chantel Cote is in her first year at the UNE School of Social Work. Her current field placement is at Caring Unlimited, a domestic violence shelter located in Sanford, ME. Caring Unlimited works to end domestic violence, intimate partner violence, and sexual assault in York County. They offer a variety of programs including a 24/7 hotline staffed by employees and volunteers from the community, an emergency shelter service for women fleeing abuse, transitional housing, support groups, community education, and legal advocacy. Additionally, Caring Unlimited offers referrals for the pets of the women they work with to foster care if they need a safe environment and car services to help women fix their vehicles. The goal of Caring Unlimited is to empower our community to end domestic violence, and to assist women, men, and children affected by violence in building a new life.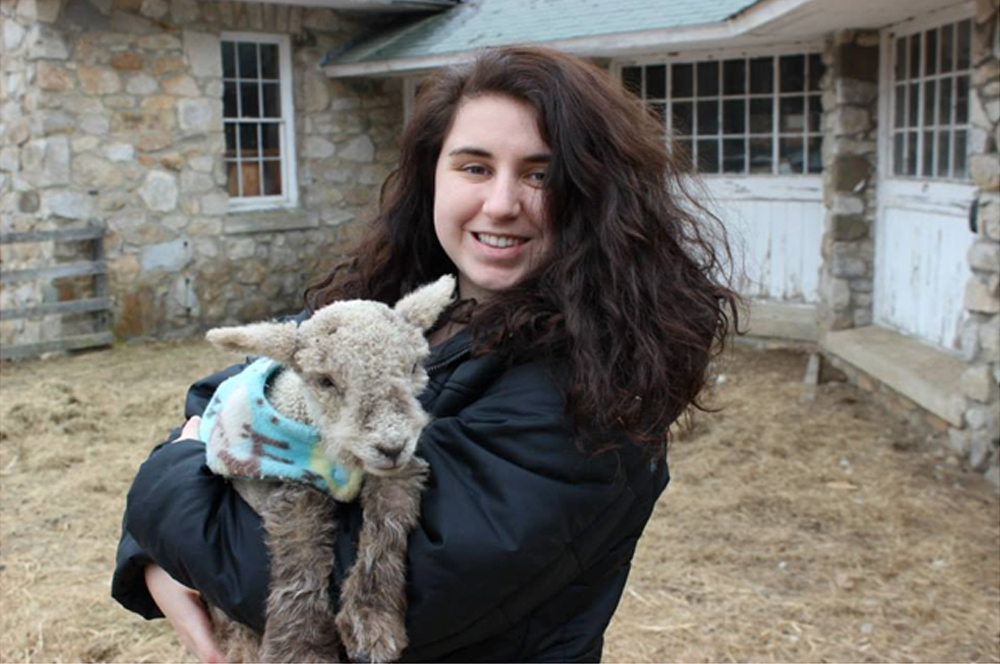 How would you describe your future social work practice?
If I had to describe my future social practice, I picture a modestly sized barn, large growing fields, and magical places where healing happens. I dream of creating a sustainable therapeutic community which uses agriculturally minded nature based therapy and animal assisted interventions to work with women and children who have experienced violence. I want to build a home and a safe space for women where they can connect with one another, share their stories, and be empowered to take back their lives.
What is the most unexpected thing you have learned so far as a student at the UNE SSW?
I think the most unexpected thing I have learned so far as an MSW student here at UNE is about myself. This program, my fellow classmates, and my professors have begun to teach me how to truly be self-reflective and thoughtful about what my role is in the world. All of my courses do a self care check-up to see how we're doing, something I've never experienced in an educational setting. I think it would be very hard to do this work if I can't even work on understanding myself. I'm slowly but surely learning.
What has been the most rewarding part of your field placement so far?
The most rewarding part of my placement so far has been two fold. One has been having the opportunity to connect with so many amazingly strong women who put so much of their heart and soul into working to end violence, and the second is to see that strength used to support and empower the women and children that come to Caring Unlimited. There are so many strong connections I witness daily which is incredibly inspiring to be a part of.
What has been the most challenging part of your field placement so far?
The most challenging part of my field placement has definitely been learning about the hotline calls. At Caring Unlimited, we do provide shelter for women fleeing abuse but we only have limited room. When taking these calls we have to determine if the woman is in imminent danger regarding domestic violence. Sometimes, we receive calls from women who are homeless and looking for shelter, or that have experienced abuse in the past but are not in danger currently. It is hard to tell them that we don't have room because we want to help as many women as we can, but we have to be mindful of our space and whether or not the shelter would be a good fit for her. I have been educated on resources to provide in these cases so we can at least connect them to other people who can help.
How do you foresee yourself impacting the social work profession during your future career as an MSW?
Honestly, I'm just starting to frame my mind to my future. I know that I'd love to start my agro therapy farm here in Maine or in another area where those kinds of services are very few or nonexistent, but for now I'm just trying to take each day as it comes, learn new things and continue to discover ways I can make my world and my community a better place.
msw student profile: Kimberly vance (msw '15)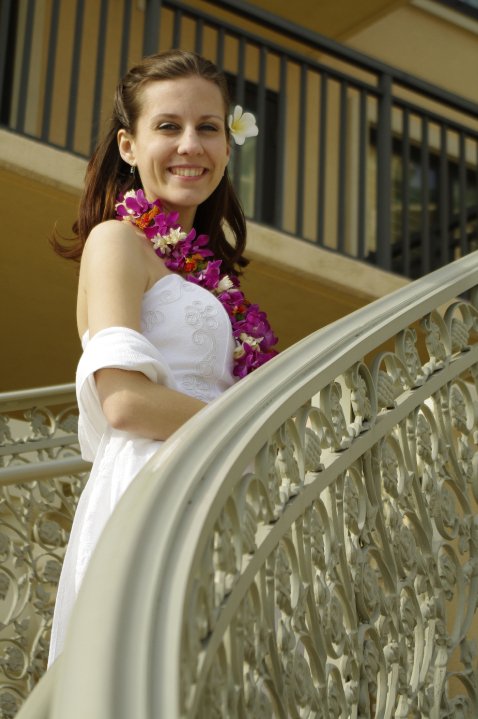 Kimberly is in her final semester at UNE School of Social Work and her field placement has been with Child and Family Service in Oahu, Hawaii.
Aloha! My name is Kimberly Vance and I am a online UNE MSW student graduating this December. I am completing my practicum with Child and Family Service, an agency that serves a wide variety of client populations on all major islands of Hawaii. I am placed in the agency's Domestic Violence Advocacy program on Oahu, where I work with adult female survivors of abusive intimate partner relationships. The agency also services male and female court ordered perpetrators of domestic violence, male survivors, and juvenile perpetrators of violence against a household member. My specific program meets with participants weekly for support group and provides comprehensive assessment, case management and community referrals throughout the time of services. I have had the opportunity to co-facilitate four DV support groups per week as well as complete many supervised intake assessments.
After doing several field placement applications and interviews, I ended up choosing a setting far outside my comfort zone. My social work background includes an undergraduate practicum in state child welfare and later experience in adolescent mental health, and with children and adults who experience developmental delays. I chose a domestic violence setting because it is an issue that reaches so many demographics and I really wanted to learn more about how people in abusive relationships can become safe and stable. The most challenging part of my placement was the first month, where I was not only learning the place of my agency in the community, the office climate, the administrative details, but also jumped right into learning about the dynamics of domestic violence and often very difficult situations our participants face. I was fortunate to have support from my field instructor, other workers in the program and my seminar instructor and classmates as I got settled.
In addition to my work directly with clients, the agency has given me the opportunity to do both internal and external training on topics ranging from trauma informed care to issues around culture, gender and political advocacy for victims. We are currently planning activities for Domestic Violence Awareness month in October. We have decided to collect 'slippas', more commonly known on the mainland as flip flops or sandals, as part of our campaign "Let's take steps against domestic violence in our homes and communities". Our goal is that this campaign will help bring awareness to the community about the work that Child and Family Service and other local agencies do to prevent and intervene in domestic violence and the shoes will be donated to families in need.
I appreciate the opportunity to share some of my personal and educational experiences. No matter what area of Social Work you participate in, I urge you to take a few moments to look into Domestic Violence Awareness this month. If you have the opportunity to attend a local event, you'll be helping show survivors all over the country that you stand with them.
---
cindy southworth (msw '97)
Executive Vice President, National Network to End Domestic Violence (NNEDV) www.nnedv.org and www.techsafety.org
Agency/Practice Description: NNEDV provides training and assistance to the statewide and territorial coalitions against domestic violence. It also furthers public awareness of domestic violence and changes beliefs that condone intimate partner violence. NNEDV works to make domestic violence a national priority; change the way communities respond to domestic violence; and strengthen efforts against intimate partner violence at every level of government.
How would you describe your social work practice?
In terms of the work I do every day, it is survivor-centered and a strength-based practice. When I provide training to survivors, advocates, professionals, and the general public or when I'm participating in advocacy efforts, I make sure the focus is based around what the individual wants and how the entire system needs to change. I also think it's important to make sure that survivor-centered practices are included and retained in the Violence Against Women Act and all policies and laws.
What from your education at UNE SSW to you continue to utilize in your practice today?
Pretty much everything! There are so many elements that I refer back to, and still share models that I learned at UNE. In particular, I refer to the Macro-Micro boxes (quadrants). I take what I learn from working with individual survivors and apply that to how I work with an entire system on behalf of all survivors. I also refer to that when working towards creating a framework for police officers, social workers, etc. to treat all survivors with the same support.
Also, I'm committed to meeting people where they are. I remember meeting with people at breakfast during my first field placement at the soup kitchen, and now use they same concepts in working with companies like Google and Facebook to help them understand how to make their platforms safe for survivors and egalitarian. You have to meet people where they are, you can't go in with guns blazing berating them for what they've done and telling them what to do. We need to ask them about their plan for making those platforms safe. It's all about engagement, building a relationship, meeting them where they are.
What has been the most rewarding project that you've been involved in lately?
I founded the Safety Net Technology Project in 2000 and brought it to NNEDV in 2002. Through the Safety Net Project, our team educates survivors, advocates, law enforcement, technologists, and policy makers on how to strategically use technology for the benefit of victims. While I founded the project, its success is now due to amazing colleagues who lead and run the project! We've helped launch sister national Safety Net projects in Australia, Canada and, soon, Ireland using our framework and principles. Next month we'll be presenting about technology and violence against women at the World Conference of Women's Shelters in The Hague. One of the things that this project addresses is the fact that everyone has a right to be on social media.
NNEDV is an umbrella network, so when we train coalitions, task forces, etc. we are helping make sure data collection is being done safely, that national contacts train in the same way by using the same models, etc.
How do you see your current work impacting our society and the future of social work?
For the past 15 years I have worked to change the way that practitioners see data collection. While documenting the work we do is important, it should never be at the expense of a client's dignity or a survivor's safety. 10 years ago we created "Domestic Violence Counts: the National Census of Domestic Violence" in response to the desire of the Department of Housing and Urban Development (HUD) and other funders to collect an unduplicated count of clients.
One of my saddest days since graduating from UNE was attending a national meeting about data. One of the attendees boasted that she solved the problem of homeless clients not wanting to give consent to share their data in large databases by hanging a sign over the door to the cold snowy street stating that "if you enter our shelter, consent is inferred to collect and share your data". Rather than challenge her unethical practice, other attendees were excited about the prospect of being able to collect data on every little thing a homeless person does, where they go, how they spend their day, etc. Why don't you just ask them, talk to them? A person's worth shouldn't be put to numbers and data collection shouldn't come at the cost of a human life.
Putting a victim's location and personal information in a large shared database makes no sense when that victim is truly running for her or his life. I am proud that Congress agreed in 2005 and prohibited the sharing of victim data in homeless management information systems (HMIS). While that legislative victory was important, the fight to ensure that all people control who knows about their background, their hopes, their fears, and the most personal of stories is a constant struggle – especially in this digital age.
---
Amy L. Coha, LCSW, Clinical Associate Professor
Amy has been teaching at UNE since 2000; currently she teaches foundation and advanced year Field Practicum Seminars, Social Work Practice, and Intimate Partner Violence (an Advanced elective). Her past work includes clinical work with trauma survivors of Intimate Partner Violence (IPV), adults with mental health and addiction issues, and psychiatric social work. Her macro work includes Expert Witness Testimony in criminal and civil domestic violence cases in Michigan, being certified as a "subject matter export'" in domestic violence by the Michigan Law Enforcement Training Council, police training on IPV/DV, and leading trainings/seminars for mental heath professionals/attorneys/addiction counselors/program developers. She developed the first On-Call Response Team to provide immediate crisis intervention/resources for victims at their home (or emergency room, etc.) after an assault when their partners were arrested. Amy also developed a Community Counseling and Support Group program for victims/survivors of IPV/DV. In colloboration with an Alcohol and Drug Counselor, she developed and implementated a program to incorporate alcohol and drug education as part of the shelter support group and included an assessment on alcohol and drug use to be included in the shelter intake; she also fostered collaborative working relationships with local alcohol and drug treatment facilities to increase cross referrals and to reduce barriers for survivors seeking treatment.
What is your favorite course to teach at UNE?
This is a difficult question to answer as I have two competing areas that are very important, Field Education and my social work practice with Intimate Partner Violence and mental health. Field Seminars provide an opportunity to accompany students on their journey of professional development as social workers. Providing a safe place for students to engage in respectful discourse on challenging issues, developing critical thinking, identifying and addressing issues of social justice, assisting them in working on the integration of theory and practice and supporting their developing self-reflective practice are all important components of seminar. By the end of the seminar, my hope is, that each student has engaged in a collaborative learning environment, that has added to their knowledge and social work practice skills. The seminar also provides me with important information on the challenges students are facing in the field and how best to support their work.
It is always exciting for me to teach the Intimate Partner Violence/Domestic Violence course. The development and updating of the course is a labor of love as it provides me an opportunity to immerse myself in the content and rekindles my passion for teaching about this issue. Despite several decades of research, myths and stereotypes remain about IPV. Interprofessional practice is an important component in IPV work as is addressing it in all areas of social work practice, micro, mezzo and macro. Class discussions of course content is rich and my goal is always to move the discussion to a deeper level. The course includes a variety of methods to enhance student's practice skills in assessment and intervention. Teaching this course is always exciting, challenging and rewarding.
What has been the most rewarding project that you've been involved in lately?
In April 2013, I testified, along with other colleagues in the DV field, before the Maine Committee on Labor, Commerce, Research and Economic Development on LD 1238: An Act to Improve Professional Training for Licensed Mental Health Clinicians. The focus of this legislation is to require social workers, psychologists and clinical professional counselors to complete a minimum of 15 contact hours of course work in "spousal or partner abuse screening and referral and intervention strategies, including knowledge of community resources, cultural factors, evidence-based risk assessment, and same-gender abuse dynamics". Given that many social workers and other mental health professionals have not taken any classes or seminars on IPV/DV this is a much-needed addition for licensing requirements. This licensing requirement goes into effect on January 1, 2020.
What keeps you energized and passionate about social work education and practice?
Working with students as they prepare to enter the social work profession is exciting and rewarding for me. It is always a mutual learning experience.
julia davidson, MSW, program manager at sarssm, maine, adjunct faculty une ssw
Guest Blog Post on Bangor Daily News Blogs(Published October 7, 2014)
On Choosing Silence
I never thought I would know a murderer. A large percentage of homicides in Maine are due to domestic violence and I happen to know a former partner of the aforementioned murderer. I am loathe to bring more attention to him by speaking about that specifically, but it is important to say that neither my friend nor the woman he murdered were the first partners he'd abused, nor the third nor fourth. Though I did my best to draw attention to his behavior before he preyed on another person, dozens of people in his life saw what I saw and said nothing. I am certain that if a handful, or even one key person whom he held in esteem had a frank conversation with him about their opinions of his actions, things may have turned out differently. I heard people I once respected say that it wasn't their business, that they didn't want to get in the middle of things. The blame still belongs to the perpetrator, but had more people chosen a courageous route instead of "staying out of it", his victim would still be walking the streets of Portland today.

Your silence is not neutral.

My memories of the deafening quiet that surrounded and protected this person keep weighing on my mind now that it is October, domestic violence awareness month. Abusers are skilled at creating isolation and provoking fear in order to maintain their control. These threats and an atmosphere of terror and loneliness warp a victim's perception of their worth and value. Someone who has been told that no one will believe them and they are at fault for their own abuse understandably may come to feel convinced that they are worthless. They are unsure that anyone will believe or support them, and hyper conscious of being a burden. When those abusers are also people with social power, like professors and attorneys and artists, they benefit from an added layer of protection from accountability due to their social position. They often have a cadre of admirers who will protect and defend them. Unlike victims and survivors of domestic and sexual violence, those of us on the outside of those relationships have no prohibitions, no consequences besides feeling awkward in speaking honestly about abuse we are aware of. If you see someone you know engaging in abuse, the onus is on you to approach and supportively confront this person. An awkward conversation will not kill you. Maintaining silence in the matter, on the other hand, is incredibly dangerous.

Your silence is a choice.

When a nationwide conversation arises around one instance of sexism fueled violence, our focus is dually on the punishment of the abuser and scrutinizing the choices of the survivor. We are wasting our time when we question a survivor for staying in a relationship or for otherwise not being a perfect victim. It is more appropriate to ask why the abuser chooses to use violence and intimidation, and why their community allowed this to happen. When we focus on punishment and jail time as the answer to violence, we are missing the fact that changing our misogynist culture is the only path to eliminating intimate partner violence. Cultural change can happen with a shift in our personal standards and a common commitment to holding those who've acted harmfully accountable. When these discussions reach a fever pitch at the national level, or even when a small policy change happens, we still overlook ample opportunities to consider our own communities and state clearly and firmly that we will not tolerate abuse within our friend circles, in our work places, in our families or on our campuses.

Your silence is political.

If you've never lost a friend or family member to violence, I envy you. For a minute, think of a person you've known who has experienced domestic or sexual violence in their lives. Now imagine her loss and the world without her. If you've ever said that you won't get involved, that the violence was provoked by the victim, that your friend is a decent guy who wouldn't hurt anyone, know that you have sent a clear message to all involved. Neutrality in the face of interpersonal violence is a fallacy. It is a convenient theoretical concept, to stay in the middle, but you are siding with the abuser, and your friend who has experienced abuse will know that your choice is to not support them. A perpetrator uses your silence as a tactic in their abuse. "Go ahead," they'll say. "Try to get help. None of our friends think I'm abusive; no one has said one word. No one will believe you."

Your silence is a weapon.
If you or someone you know is experiencing domestic violence and would like to talk with an advocate, call 866-834-4357, TRS 800-787-3224. This free, confidential service is available 24/7 and is accessible from anywhere in Maine.
---
robert chance, mfa candidate '15, student and faculty support specialist
We would like to send a big welcome back to Bob, who was on a leave for the 2014-2015 academic year to study at the University of Limerick in Ireland to earn his MFA in English Literature. Bob was born and raised in Iowa and has lived everywhere from Seattle, to Dallas, Milwaukee and now Portland, Maine. He has been at the University of New England for 14 years. His identical twin brother also works at UNE. Bob has a dog named Fenway, and is an avid Red Sox fan. Here are two poems from his current series titled "The Phases of the Moon: A Sonnet Cycle"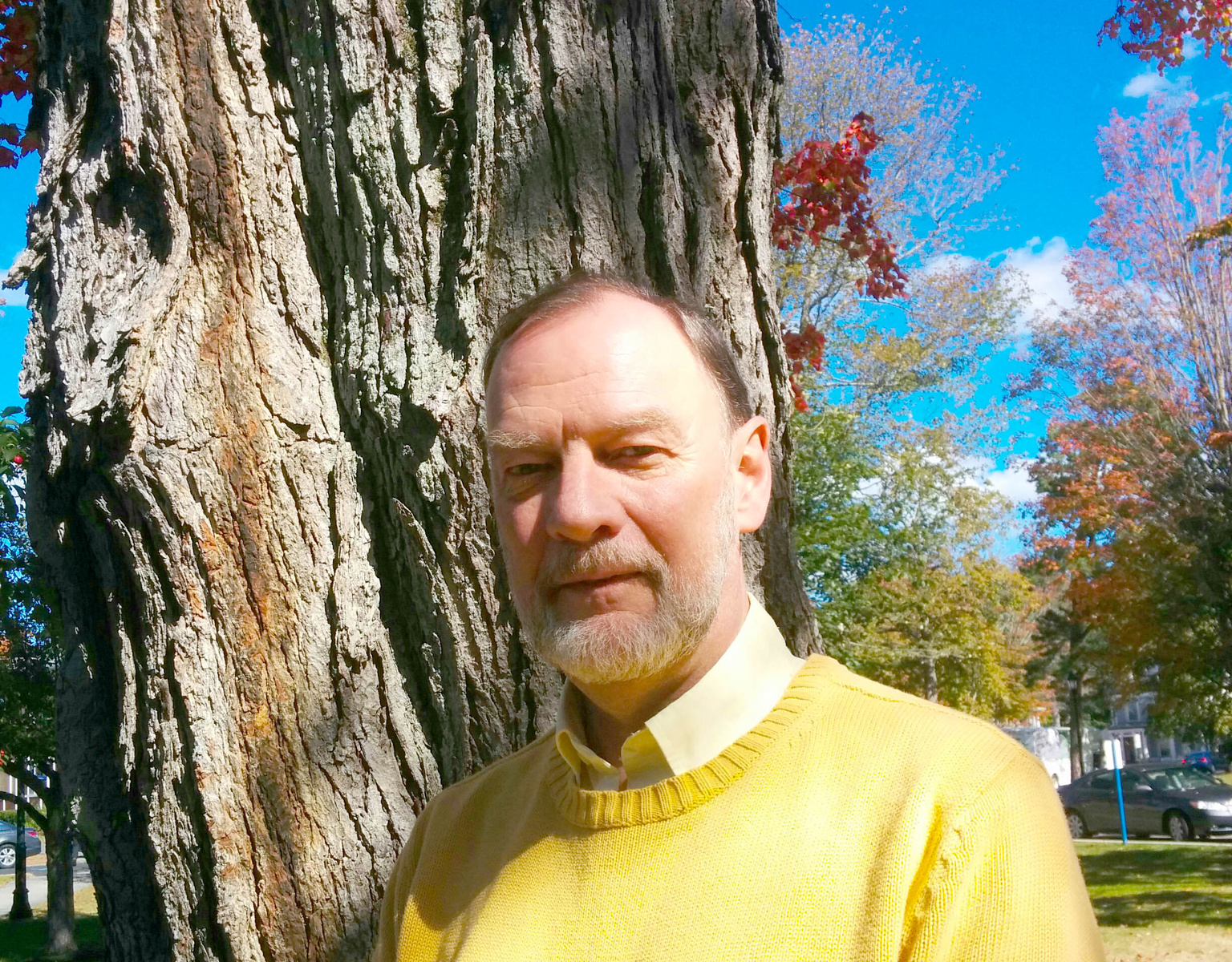 Phase number Twenty-three
This grave graced for all seasons with juniper, iris, azalea and roses
hardly eases the loss it tries to compensate for: my son killed in
Iraq defending the promise of freedom for millions of children
living and unborn, oppressed by terrorism, or so our nation supposes.
Children have been my life. For thirty years I've taught elementary school,
promoting loyalty, patriotism and values based upon the golden rule,
not knowing my blind belief in our better way of life would one day sacrifice
the sole promise of my womb to serve their perverse truths. Nothing suffices.
They do to us what we do to them, trading graves of dead children
for opposing ideologies. How can humankind transcend a history of lives
lost when flowers on graves and false beliefs saved is all that survives?
How can we realize the dream of peace for our children without them?
What's left to build on then? It makes me sick. May this grave remind
future generations that love must be universal, blind to religion and politics.
Phase number Twenty-four
Two dozen years ago Tad knelt beside me in this garden, his adolescent
fancy ripe as summer fruit, fresh as spring vegetables; life's flower
blooming in free soil saved by our victory in WWII. Tad grew and went
to fight in Iraq as my Dad did in Europe, fascists replaced by terrorists as our
foes, whose beliefs, much as my own, killed my son. Still I'm non-repentant…
left alone tonight with no more than God's promise of sun and showers,
a garden flanked by a grave, (me its lonely father) and the waning crescent
moon whose light, like my life tonight, is empty, nearing end. Years pass like hours.
I kneel and watch lights from jet planes far above the garden circle the distant
runway, looking like constellations for an instant before dispersing as fast
As passing ideologies. I've heard the stars move so, changing patterns slower than history's
ability to notice. I bow to eternity, give my self and son as an instant's offering,
knowing mankind's fleeting beliefs must play a part in His vast universal plan.
Otherwise, why has God planted us in His garden of mysteries?
---
Safe Voices
The Mission of Safe Voices is to support and empower those affected by Domestic Violence and engage the community in creating social change in Androscoggin, Oxford and Franklin Counties. Since 1977, Safe Voices' goals of providing emergency and support services to victims of domestic violence, promoting ways to foster healthy relationships, educating the community about the seriousness and prevalence of this crime, and working toward legislative change so that communities no longer tolerate this abuse—have developed a strong safety net for victims of domestic abuse seeking support, assistance, and a life free from the threat of further abuse. In addition to providing emergency shelter, Safe Voices has a network of local community-based offices in Farmington, Lewiston, Norway, and Rumford. These local offices provide one-on-one support, support groups, children's services, advocacy, information and referral, court advocacy, transporting and accommodation for shelter, community education, and professional trainings.
This year's theme for Domestic Violence Awareness Month is intersectionality. Intersectionality is the idea that social categorizations, like race, class, and gender, are interconnected and cannot be examined separately from one another. Throughout October, Safe Voices will be exploring various "intersections" and identities as they relate to domestic violence.
Safe Voices offers a free and confidential 24-hour helpline. Whether you are looking for information, support with a PFA (Protection From Abuse), seeking shelter, or just need someone who will listen, an advocate is there to help meet your needs. Advocates will listen to your concerns, answer your questions, assist with safety planning, explain how to obtain a PFA, answer any other legal advocacy questions, offer other resources available in your area, or help you find shelter. Our answering service will take the call directly. You can expect them to ask for your first name and a safe phone number. An advocate will call you back within 15 minutes. If you are in immediate danger, please call 911.
24 Helpline Number: 1-800-559-2927
Both undergrad and graduate internships are available every semester in our shelter services, advocacy services, and education department. If you are interested in learning more, please contact our main office: 207-795-6744
---
clarion competition
The UNE Interprofessional Case Competition is held every spring at UNE. It is sponsored by the IPSAT student group. The competition is modeled after the University of Minnesota's CLARION case competition.

 Teams composed of four students — with no more than two students representing the same profession on each team — are given a patient case study and must perform a root cause analysis detailing what went wrong in that patient's case.

 Although the patient case has clinical components, the case combines elements from a variety of health professions, leading up to a sentinel event. The case is written by faculty from the University of Minnesota and shared with all schools competing in the national CLARION competition.

 The winning UNE team is awarded a $3,000 prize, to be divided by team members. The team then advances to compete on the national level at the University of Minnesota's CLARION competition. Airfare and lodging in Minnesota are provided by UNE.
WHO CAN PARTICIPATE?
You are eligible to participate if you are a full-time health professions student from UNE's Portland Campus or Biddeford Campus. (This includes online students only if they are able to come to campus in person for meetings and other events).
Students who are interested in competing should contact ipsat@une.edu ​
Students are also welcome to join the Clarion committee. The Clarion committee will assist in planning and hosting the UNE Case Competition. This is a great option for students who are interested in the Clarion, but may not have the time to dedicate to a team.

Students will be placed into teams of four with at least 2 different programs represented. There isn't a limit to how many teams may participate, but there must be enough students to create full teams of four.

Participants must complete the IHI certification. The IHI Triple Aim will be held on 11/19 on the Portland Campus.
Teams are required to attend in-person meetings held by IPSAT regarding the Clarion.
The amount of time a team puts into their case is depends on the team.
The winning team will receive a $3,000 prize, to be split amongst the team, and will represent UNE at the national level in Minnesota.
There is also a monetary prize for teams who place first, second, or third at the national level.
Interprofessional experience course opportunity for on-campus students
In spring semester there is an opportunity for social work students to learn together with OT and Nursing students and with older adults living at Park Danforth (right across the street from the UNE Portland Campus). The course (see below) is taught by Nancy MacRae from the OT program and will be offered to SW students as a group independent study (3 credit elective). Students from SW have enjoyed this experience in the past as it provides an opportunity to learn firsthand from and with older adults – those living in an assisted living environment.
OTR 665: Interprofessional Experiences with Older Adults
SNAP (Strategies to Nurture Aging Persons) is a collaboration between the university and Park Danforth, a living site across the street and composed primarily of independently living older adults. Nursing and social work students work with OT students to devise a 6 week program on Aging in Place for those interested older adults living at this site. This course encourages interprofessional collaboration in both devising and implementing a specific program, from start to finish, for older adults, allows the student to learn more about the involved professions, provides options for leadership, and most importantly, gives the student a chance to get to know older adults and how to help them learn health-facilitating practices to allow them to age in place. It is truly a reciprocally-learning process.
The program is developed the first half of the semester and then runs for 6 weeks, from 1-2 on Tuesdays, after spring break. The class meets Tuesday afternoons from 1-3, with the meetings taking place at Park Danforth.
Please contact Nancy MacRae for more information.
STUDENT ORGANIZATION
The UNE School of Social Work Student Organization (SWO for short) was created as a response to the need for student involvement in the creation and maintenance of policies, procedures and the structure of the University of New England School of Social Work.
The purposes of the organization include:
Promoting communication, collaboration and community among students, faculty and administration in the UNE School of Social Work.
Securing and advancing student rights and responsibilities for their education.
Organize and unite the student body in such a manner as to achieve our collective goals and to provide the special needs of individual groups within the student body.
Enrich our educational experience by providing and allowing for the growth and development of individual skills and interests.
Participate actively in matters of concern and social justice.
Every student in the SSW is considered a member of this organization. No dues or applications are required. All students are welcome and encouraged to become active members! Whether you join us weekly or just once in the year, we look forward to getting to know you!
Please check out our website for more great information!
Linda M. Piper
MSW Class of 2016
University of New England
UNE MSW HONOR SOCIETY: SIGMA LAMBDA
Interested in Joining the UNE MSW Honor Society Sigma Lambda? We would love to have you as part of our organization! In order to join you need to have a 3.5 GPA and need to have completed one term of classes. You must send an email from your UNE account to Lisa Boris and send your transcripts to Dawn Blake. There is a $30 fee that covers the cost of the certificate and pin and must be paid by cashier's check or money order only. Once the email, transcripts and money are received, members are added to the UNE MSW Honor Society page quarterly. Please feel free to post any questions on the Interested in Joining the Honor Society Facebook page and we will address them. Honor Society officers are: President Lisa Boris, Vice President Carly Turner, Secretary Dawn Blake and Treasurer Amy Tracy.
STUDENT TOWN HALL MEETINGS INVITATION
Shelley Cohen Konrad, Interim Director of the School of Social Work, is hosting Student Town Halls once a month on the following dates, times and locations. This time is devoted to discussion of a variety of topics. Do you have an issue, a concern or an accomplishment to share? If so, please come meet your classmates, bring an issue or come to listen.
September 9, 2015 4-5 p.m. in Cahner's Lounge
October 21, 2015 4-5 p.m. in Alexander Hall Wing Lounge
November 11, 2014 4:30-5:30 p.m. in Alexander Hall Wing Lounge
December 9, 2015 4-5 p.m. in Cahner's Lounge
Light refreshments will be served.
---
Storytelling Night on Race Relations in the 21st Century: An Applied Arts and Social Justice Event
October 21, 6 p.m. at Ludcke Auditorium (Portland Campus)
Please join The Applied Arts and Social Justice Certificate for an evening of storytelling: "Transforming our Stories of Race."
Special guest: David Hunt, of David Hunt and Associates. David is the founder of the Community Building Storytelling Project, a project designed to reintroduce storytelling into American culture as a tool to build community and heal America.
David uses storytelling to create sacred space where the voices and visions of all that are gathered can be shared and heard.
His presentations give insight to his belief that next to the universal laws of physics, absolutely nothing impacts the collective and individual human spirit and its mystical and magical journey, more than story.
Goals for the event :
To create a space where people can begin to be less scared of talking about race (breaking down the fear of ignorance).

To create a safe space where everyone's voices and visions can be shared and heard.

To explore the concept of race as a story we can, and must, rewrite.
To debunk some race myths.

To provide people with an opportunity to increase, or create, their personal awareness as it relates to race.

To inspire social action by:

Providing people with the idea, and opportunity, to begin rewriting their own story of race

Providing people with an opportunity to practice telling their race story

Exploring examples of things people can do to address racism personally and collectively using story and storytelling
If possible, please bring along a small symbolic that may help you to tell your own story about how the story of race has impacted your family's journey.
CATCH-ME Event with Portland Defending Childhood
The first CATCH-ME event for Fall 2015 will be held on Oct. 23 from 8:30 a.m.-12:30 p.m. in the Wing Lounge of Alexander and is required for CATCH-ME students. It will be conducted by Portland Defending Childhood and is a multi-disciplinary training on the issue of childhood exposure to violence and trauma. This event coincides with DV Awareness Month and will feature a presentation by Portland Defending Childhood on the impact of DV on children, building resilience and early intervention and treatment.
Students are encouraged to invite their field instructors and placement agency staff. Contact Hours will be provided for the event.
Breaking the Silence: An interdisciplinary approach to domestic abuse screening — An IPC/SSW Student Organization Event
What is the health provider's role in the treatment and prevention of domestic abuse and sexual assault? Short presentations followed by role play opportunities help establish tools for screening and treatment strategies for your practice, regardless of your profession.
When: Wednesday, October 28, 2015, 12-1:30 p.m.
Where: Ludcke Auditorium
Who: Our panel includes highly regarded professionals from the state of Maine, as well as other UNE representatives.
*This event will be LiveStreaming at http://stream.une.edu/events